a surface that is not what it seems
Semi transparent coatings

Colors
12 Jan - 28 Jan 2023
Forum Stadtpark, Graz
Color has always been an essential means of expression in architecture. It has gradually lost its significance via the universal white box. Both in practice and in teaching, we have lost the sensitivity for color as well as the knowledge of its use and possibilities.

Therefore, it is our concern to place color at the centre of our discourse and to bring it back to mind. Through an exhibition, a symposium and a publication, we want to collect the most diverse positions, approaches and working methods of architectural offices in relation to the topic of color.
Addressing this topic the exhibition will feature works by Nuno Melo Sousa, Michael Reindel, Institut Vierzehn, Nikola Hergovich, Rafał Śliwa and HPO as well as 90 contributions from international architecture offices. In addition a lecture series, which will take place at the 20th January, will provide deeper insights to the topic. On the 24th of January, a symposium will give another way of looking at color. The edition will culminate in a publication, print and online, which will be released in autumn 2023.

Program
Thursday
12 January 2023
18:00

Vernissage
Friday
20 January 2023
15:00

Thinking within Colors
Katharina Hohenwarter and Philipp Sternath


Thinking within Color is a lecture series based on the book in progress, "Colors". All lecturers will describe their perspective and their themes. Through this we will approach color in architecture in different ways.
15:10

Tool to read, tool to write
Luca Tommasi


Luca Tommasi is a PhD and licensed architect. Former teaching assistant at Politecnico di Bari from 2016 to 2022, between 2020 and 2021 he has been guest lecturer and researcher at the TU Eindhoven, in the "Rational architecture" research group led by Christian Rapp. He is regularly invited to international workshops and exhibitions, and currently lives and works in Bari.
15:30

Colour to the City
Rebekka Hirschberg und Anna Jäger


Together with three other colleagues, Anna Jäger and Rebekka Hirschberg founded the collective wohnlabor in 2018. Since then, the collective has dedicated itself to shaping discourse around the topic of housing - in exhibition contributions, events and publications. The focus is on the question of how we can live urban, communal, socially relevant, affordable, ecological and architecturally valuable lives in the future.

Rebekka Hirschberg studied architecture at TU Graz, ENSAP Lille and the Chinese University of Hong Kong. She then completed the MAS in History and Theory of Architecture at ETH Zurich. She has worked in architectural offices in Zurich and Graz, Hong Kong University and ETH Zurich, among others. Since 2020, she has been working on the research project "Cooperative Conditions. A Primer on Architecture, Finance and Regulation" on Zurich housing cooperatives. She lives and works in Vienna.

Anna Jäger studied architecture and design at the TU Graz, the Angewandte Wien and the Iceland Academy of Arts. She is interested in researching, designing and creating diverse living and urban spaces. She has been able to pursue this interest in various projects, such as the "Studierendenhaus Basel" by Duplex Architekten, the exhibition "Catalogue of Possibilities" by feld72 or in research projects at the Institute for Urban Planning at TU Graz. She lives and works in Graz.

15:50

A space which avoids color
Rafał Śliwa


Rafał Śliwa, architect, co-curator of the Trouble in Paradise, exhibition in the Polish Pavilion at the 17th International Architecture Exhibition – La Biennale di Venezia, co-founder of PROLOG present until 2022, currently practices at Christian Kerez Office in Milan. He studied architecture in Portugal and Poland, at the University of Minho in Guimarães, the University of Coimbra, the University of Porto and completed the Master's thesis at the Wrocław University of Technology, investigating the relationship between the architecture of the city and education. He worked for offices in Poland and Portugal on competitions and concept designs.
16:10

i live in the house with blue roof
Nikola Hergovich


i taught myself how to take photographs. today i am interested in objects from my immediate surroundings, sometimes with a personal reference, sometimes as a note or memory aid. These are often fleeting places and atmospheres that are there at the moment but may soon disappear. my work then goes beyond pure documentation. I am often interested in capturing a feeling, a sphere, a memory.

i try to look at places from different angles. to reduce and enlarge the scale. to zoom in and out. to pay attention to small details. to sharpen the focus by consciously abstracting. to direct the gaze in a certain direction.

i prefer to photograph places and objects where i can take my time. still objects. hidden places where you can look over the fence or behind the façade. places that are subject to a certain order. industrial areas, wood yards, sports fields, shop windows, wastelands ...

most of my current work is the result of collecting, arranging and relating images. at the moment i am working on a series about longing, always with a local reference: places of loneliness, places of love, places of excess, places of intimacy, places of dreams...

as well as a photo book about anonymous architecture

Nikola Hergovich
16:30

Colors in contemporary urban praxis
Francesco Caneschi


Francesco Caneschi (1990) was born in Firenze (IT). His PhD project, financed by FCT and developed at FAUP (Porto, PT) and at DIDA (Firenze, IT), is entitled: "Glocal Tools. Temporary urban actions for collective production of space". He has worked for the University of Aveiro (PT), for Aires Mateus Associados (Lisbon, PT) and for Orizzontale (Rome, IT). He's co-founder of Alibi. His research interests are Radical Architecture and Incremental Urbanism.
16:50

Wir malen uns einen Raum
Institut Vierzehn


INSTITUT VIERZEHN was founded in the summer of 2022 and is a student collective from the fields of architecture, art, urban planning and crafts. It is not based on individual persons, but sees itself as a space for the joint development of topics. We are dedicated to current issues in architecture and see ourselves as a complement to the student discourse in Graz. In doing so, we do not claim to have comprehensive, complete knowledge as a basis. We develop through trial and error, experimentation and free creation and rely on the accumulated (half-) knowledge of students. The exchange takes place at Institut Vierzehn in the form of workshops, exhibitions, lectures and discussions. The aim is to teach and learn what is not taught, and to pay attention to what is not observed.
17:10

RGB Trauma
HPO


HPO is an emerging community of eleven architects based in Ferrara, Italy. Formed in 2017 to escape the university routine and face the job market. HPO has since then been working on temporary installations, exhibitions, events and performances, always maintaining a collaborative attitude, open to contamination. HPO HQ is the group's headquarters in Ferrara, from which it operates as part of a hyper-connected province, a rooting that has nonetheless led the group to exhibit its work at some of Europe's leading design centers and universities: Akademie der Künste, Berlin; HEAD, Geneva; TU Graz, ENSAP Versailles; Dropcity, Milan, Special Mention Federico Maggia 2022 Biennial Prize.
17:30

Das schwindelerregende Universum von Karl Gerstner und Vilem Flusser
Franziska Hederer


Franziska Hederer studied architecture in Austria and the Netherlands and is Associate Professor at Institute Raum und Gestalt. In 2015 with her work 'At the Oscillating Margins of Architecture', she habilitated in the field of spatial perception and experimental design. She has taught and lectured at the TU Liverpool, University of Antwerp, KTH Stockholm, University of Madeira, and University of Applied Arts in Vienna.
17:50

High-Tech, Big Tech, Technicolor
Adam Sherman


Adam Sherman is a research associate with the research unit of Gestaltungslehre und Entwerfen at TU Wien. His writings and design projects have been featured in various publications and institutions, most recently in the ACADIA Journal and at the CICA Museum in Seoul. He has practiced with a number of internationally recognized firms, including SO – IL and OMA, and he studied architecture at Harvard University and structural engineering at Columbia University.
18:10

Tracing colours to their source
Paul Konrad


Paul Konrad is an architect with a focus on wider urban and societal issues. During his time at the the Royal Danish Academy in Copenhagen and the TU Graz he gained an educational background in the architectural, as well as the strategic and research based urban scale. Paul worked for several offices in Berlin, Vienna and Copenhagen. His current work at Atelier Loidl centres on an urban strategy for the resilient future of the flood prone area of the Ahrtal, combining climate adaptations strategies with the restoration of civic infrastructures. Nowadays Paul is based in Berlin.
18:30

some aspects of color in general and green* and white* in particular
Marina Montresor


Marina Montresor (Verona, 1992) studied architecture at the Accademia di Architettura in Mendrisio.

She has worked for Christian Kerez in Zurich and Made In in Geneva and has collaborated with the magazine Domus in Milano. Together with Stephan Lando, Marina has published Defining Criteria (Quart Verlag, 2018) and in 2019 started the office Gradient.

Since 2018 she is involved in teaching and research within the Chair of Architectural Design Charbonnet-Heiz at the ETH Zurich, where she is responsible for the master thesis. In 2020 Marina started her PhD investigating verticality in Los Angeles, supervised by Prof. François Charbonnet.
18:50

We have been seeing a lot of red and green lately
Adna Babahmetović und Ajna Babahmetović


Ajna Babahmetović, born in Bosnia and Herzegovina, studied architecture at TU Graz. Her thesis investigated spatial manifestations of migration in Bosnia and Herzegovina, research whose results have been published on failedarchitecure and drawingmatter, among others. She has worked at Riegler Riewe Architects and EderArch and is currently practicing architecture at the Atelier Frühwirth in Graz and teaching an elective on Raum und Gestalt Institute. Together with her twin sister Adna she works on competitions and other forms of architectural production.


Adna Babahmetović, born in Bosnia and Herzegovina, studied architecture at TU Graz where she graduated on the topic of housing, memories and housing memories under Prof. Alex Lehnerer. During her studies she worked for various architecture offices including eep Architekten in Graz, Austria and SLETH Architects in Aarhus, Denmark. She is currently based in Vienna, working for Schenker Salvi Weber Architekten and has been involved with teaching an elective at the Raum und Gestalt Institute at TU Graz. Together with her twin sister Ajna she works on competitions, and other forms of architectural production.
Tuesday
24 January 2023
18:00

Talking about Colors
Welcome by Alex Lehnerer


Alex Lehnerer is an architect and teacher. Before his appointment as Professor in Graz, he was Assistant Professor at the ETH Zurich and at the School of Architecture in Chicago. He designed the German Pavilion in Venice in 2014; his books include "Grand Urban Rules" (NAi010 2009/2014), "The Western Town" (Hatje Cantz, 2013), and "Bungalow Germania" (Hatje Cantz, 2014). He holds a doctorate from the ETH Zurich, a master's degree from UCLA in Los Angeles, and a diploma from the TU Berlin. His architectural office is located in Zurich and Erlangen.
18:15

Talking about Colors
Claudia Cavallar


Claudia Cavallar studied architecture with Hans Hollein and Greg Lynn. After working in various architecture firms, including the next ENTERprise, she has been self-employed since 2010. In her work, she deals with the inconspicuous, the coincidental and the familiar in architecture. Two projects are open to the public: the Bar Tabacchi and the basement of the Berger & Lohn restaurant in Vienna. The Markt67 house can be rented. It was voted "Best House 2015" in Burgenland.
19:00

Talking about Colors
Jan De Vylder


Jan de Vylder graduated in Architecture from Sint-Lucas University in Ghent. He has been working independently since 2000, first sharing the studio with Trice Hofkens, then with Inge Vinck and Jo Taillieu, with whom in 2010 he founded the studio "Architecten de vylder vinck taillieu" operating until 2019. In the same year he founded, together with Inge Vink, the studio "Architecten jan de vylder inge vink". He was professor at the "Sint-Lucas School for Architecture" in Brussels, at the "TU" in Delft, at the "EPFL" in Lausanne and at the Mendrisio Academy of Architecture; since 2017 he is professor at ETH in Zurich. Studio "Architectende vylder vinck taillieu" has been featured with its projects in many national and international books and magazines and it has been invited to important international events such as various editions of the Venice Biennale, Chicago, Lisbon and São Paulo and their work has been exhibited in numerous galleries including "Maniera" in Belgium, "Friedman Benda" USA and "Toto Ma" in Japan. They have received several awards including "La Biennale di Venezia Silver Lion" (2018), "Henry Van De Velde" Award (2018), shortlisted at the "Mies Van Der Rohe Award" (2016) and "Schelling Architekturpreis Award" (2016).
20:00

Conversation about Colors
Claudia Cavallar and Jan De Vylder, moderated by Alex Lehnerer

Participants
31/44 Architects

ANAH

architecture uncomfortable workshop

ARHIV architecture & urbanism

Atelier Amont

Atelier da Costa

Atelier do Corvo

Atelier Starzak Strebicki

Atelier van Berlo

BATIMENTS

baucov

BELT

Bovenbouw Architectuur

Bruncken Frett Architekten

BUERO41A

BUREAU

CABINET

CHYBIK + KRISTOF

Cierto Estudio

coabitare

COCI

COMTE/MEUWLY

Corpo Atelier

...

CORREIA/RAGAZZI ARQUITECTOS

David Fink, Lukas Fink, Tobias Fink

Demo Working Group

Detour Universe

draftworks*architects

Eagles of Architecture

EBBA

Eeestudio & Lys Villalba

EHRL BIELICKY

fabulism

fala

False Mirror Office

Franziska Singer Architektur

GANG Atelier

GIPP arkitektur

Groothuijse de Boer architecten

GROSZSTADT

Habsburg Isele Architekten

Heide & von Beckerath

hobiger feichtner architekten

HOH Architecten

Howland Evans Architects

HPO

IMS Studio

Institut für - gegen Baukultur

Ivo Poças Martins

Johansen Skovsted Arkitekter

JOUD VERGELY BEAUDOIN ARCHITECTES

KAWAHARA KRAUSE ARCHITECTS

Keßler Plescher Architekten

Klemen Breitfuss Architekt ETH

KOGAA

KOSMOS

Leeser Architecture

MacIver-Ek Chevroulet

Mair-Paar Büro für Architektur

Max Otto Zitzelsberger - Architekt BDA

Meier Unger

Michael Maltzan Architecture

Michael Reindel

Monadnock

MRND

Multerer Architekten

Muoto

Noreile Breen

NOWADAYS office

Nuno Melo Sousa

Office Kim Lenschow

Point Supreme Architects

Present Forms

PROFFERLO Architecture

s t u d i o l o

Saiz del Rio/Rotie

Sarah Naira

Sauter von Moos

Schaub Zwicky Architekten

Schneider Türtscher

SET Architects

Studio Andreas Lechner

studio eder krenn

Studio Eidola

Studio Jakob Sellaoui

STUDIOSPAZIO

SUJETS OBJETS /

Theo de Meyer

Wallimann Reichen

Wilhelm Scheruebl - TAB collective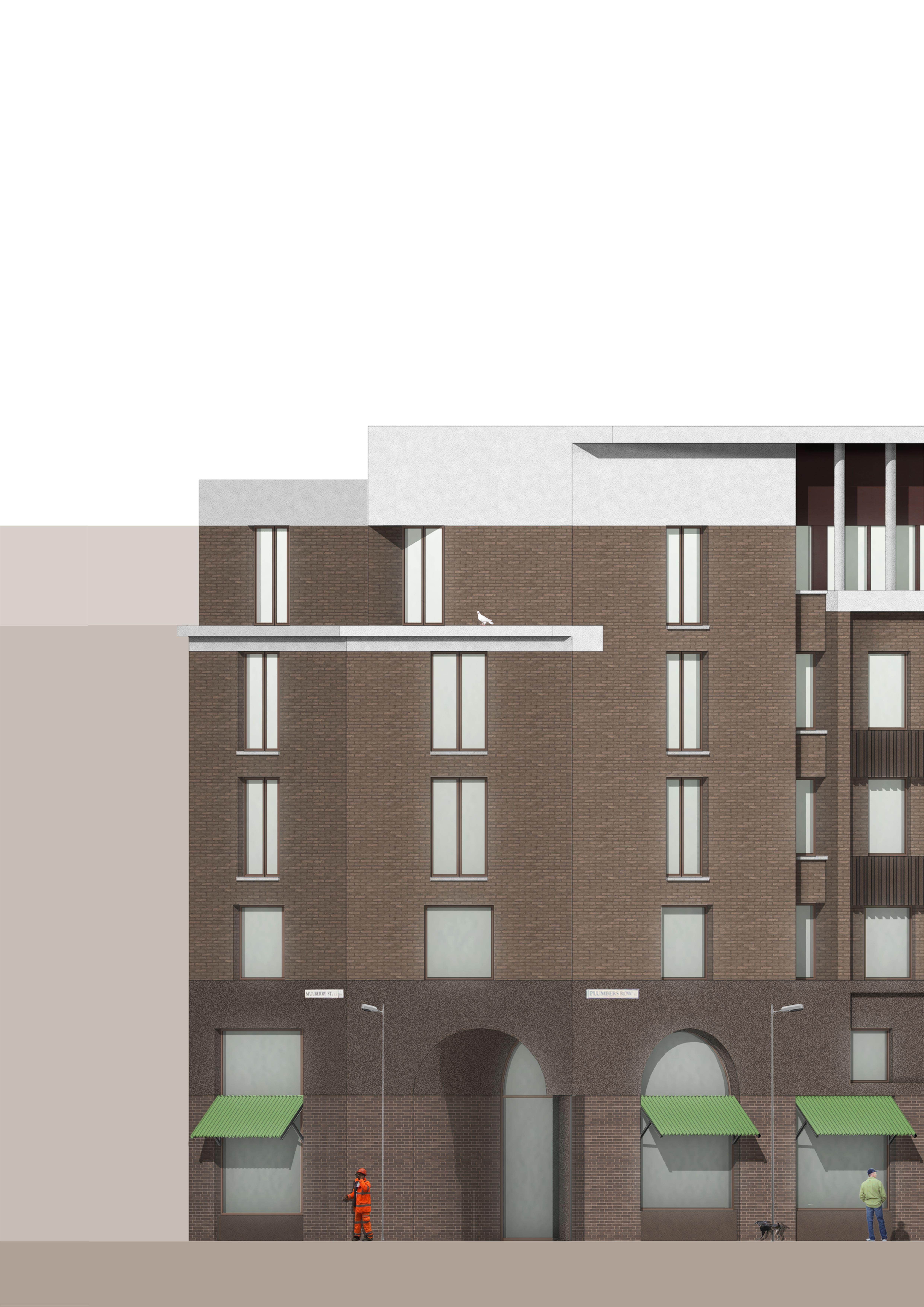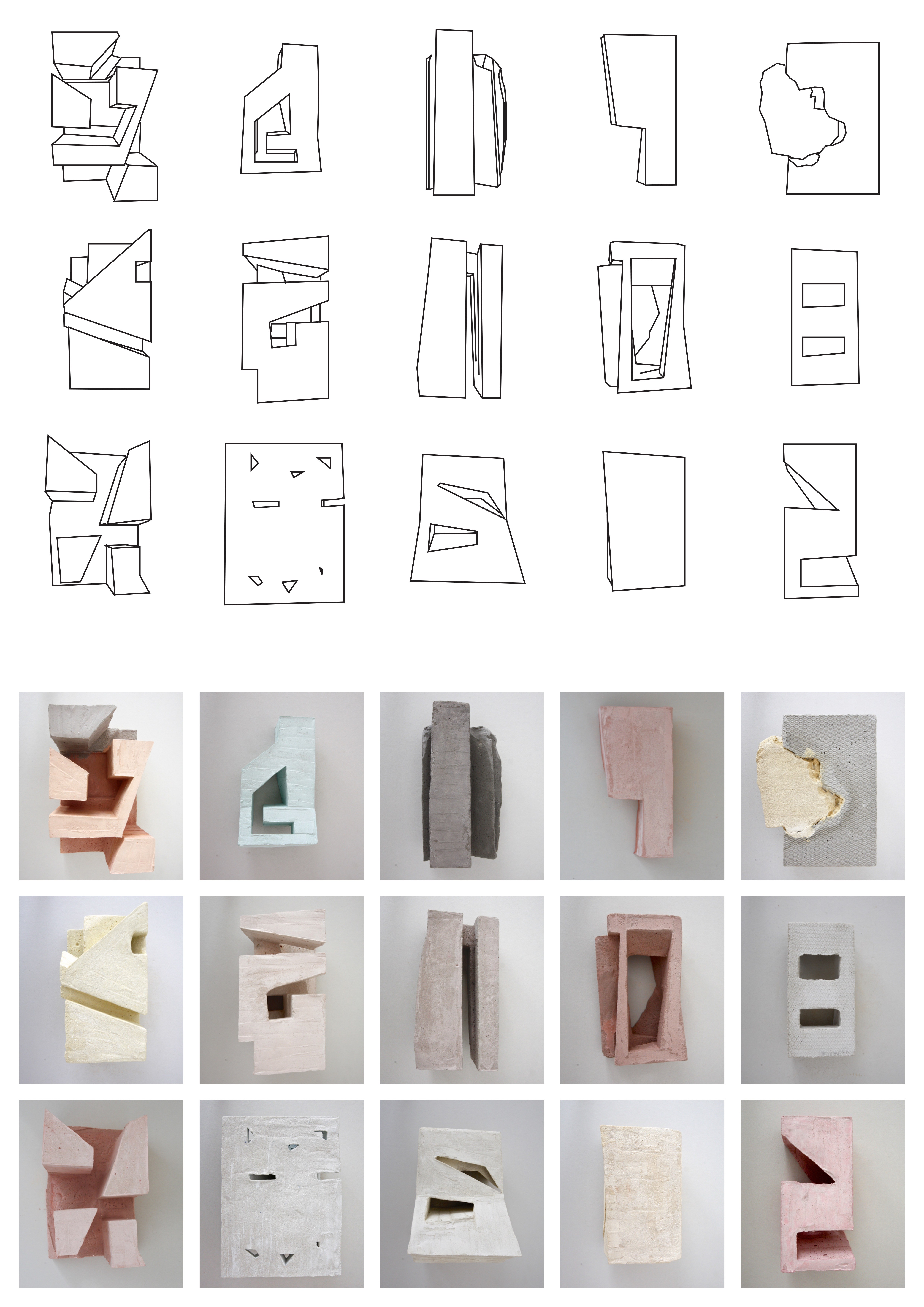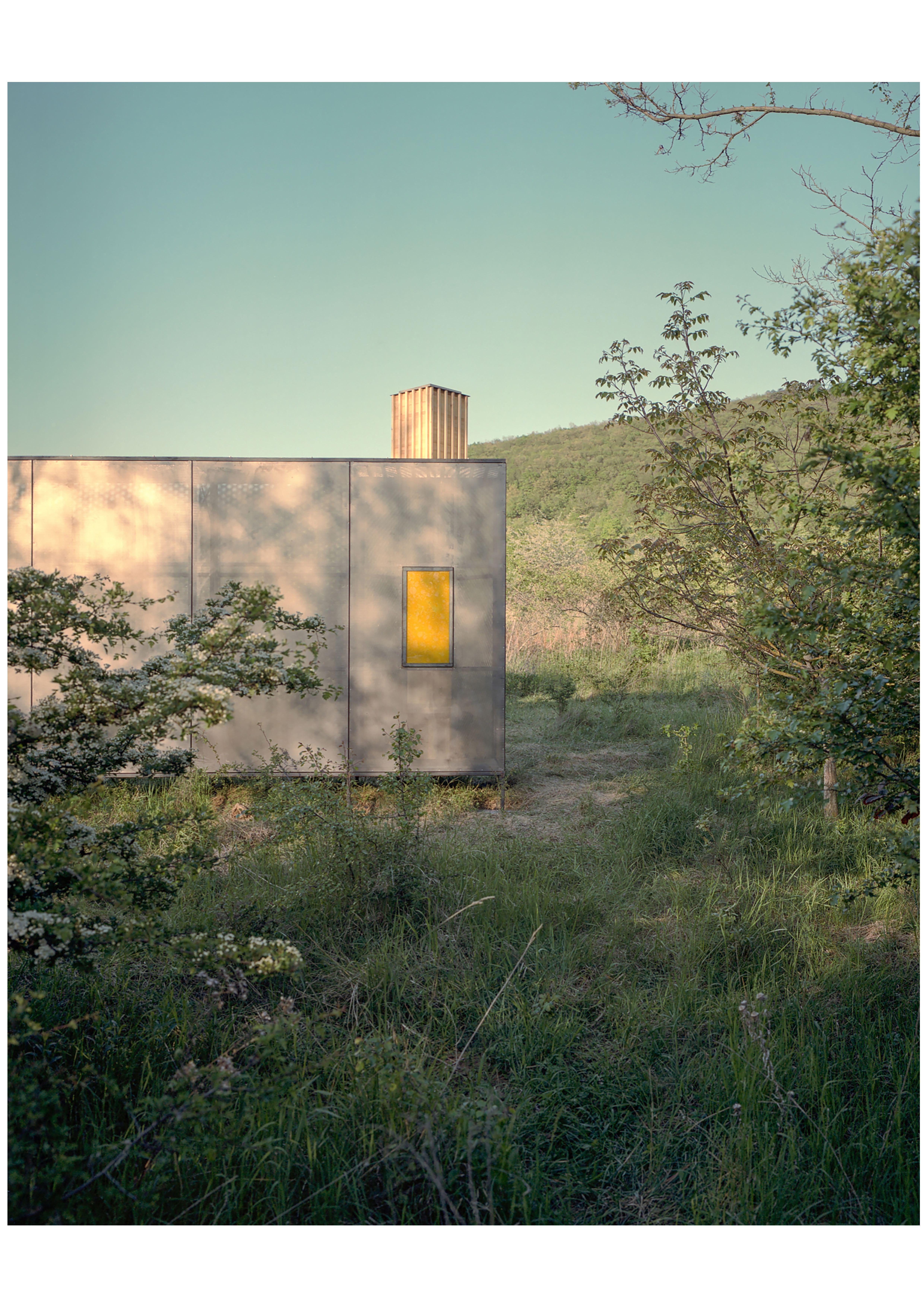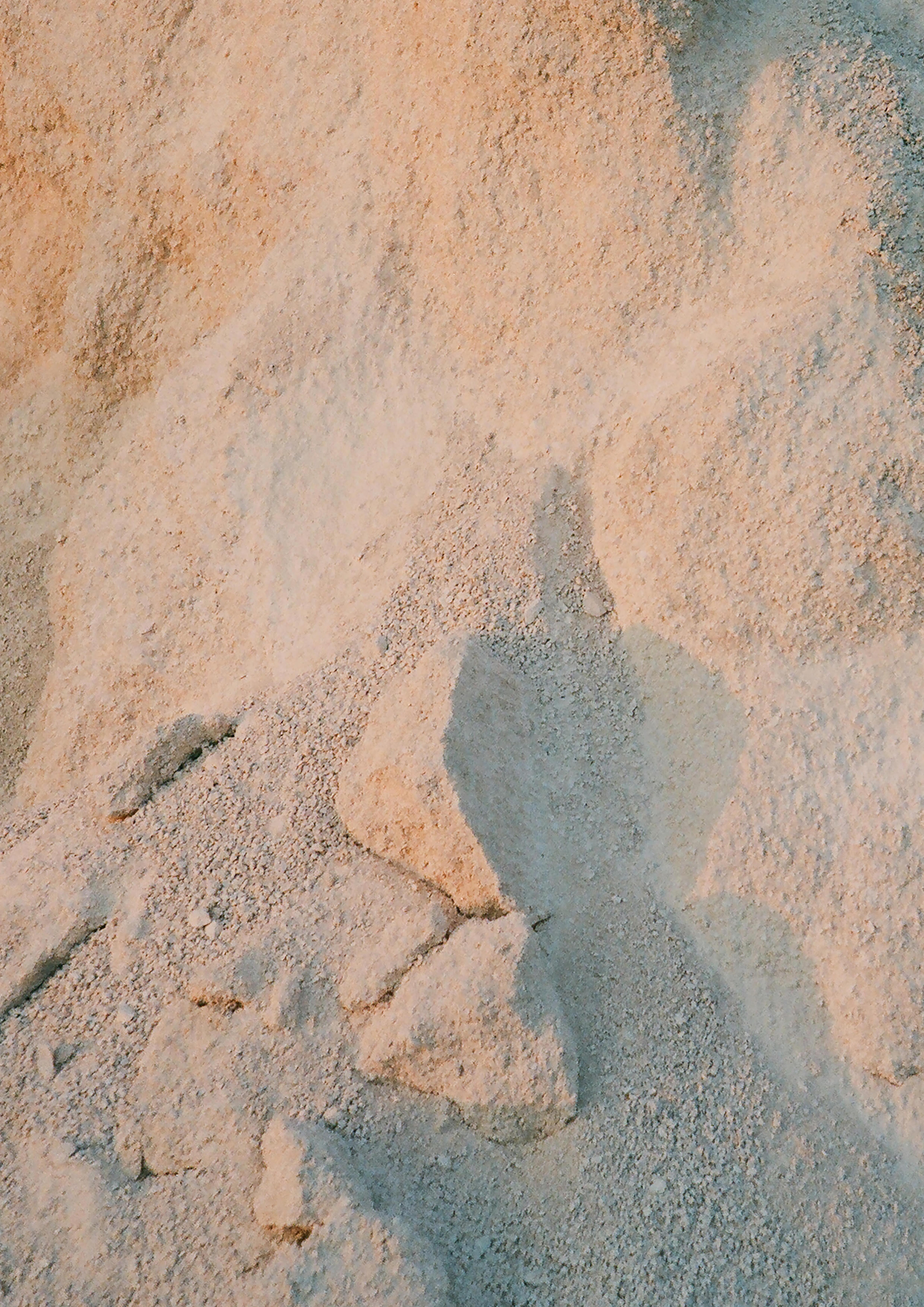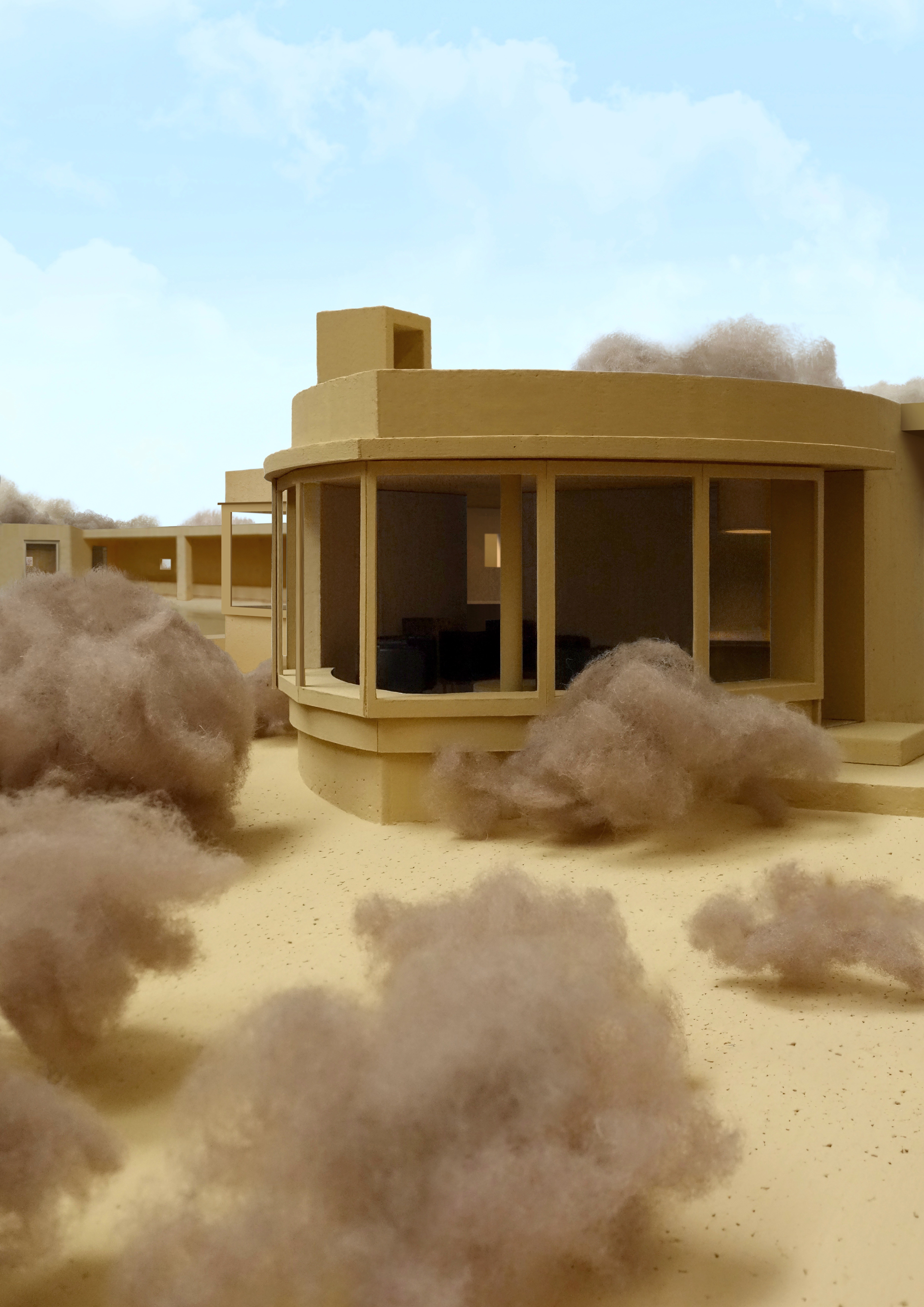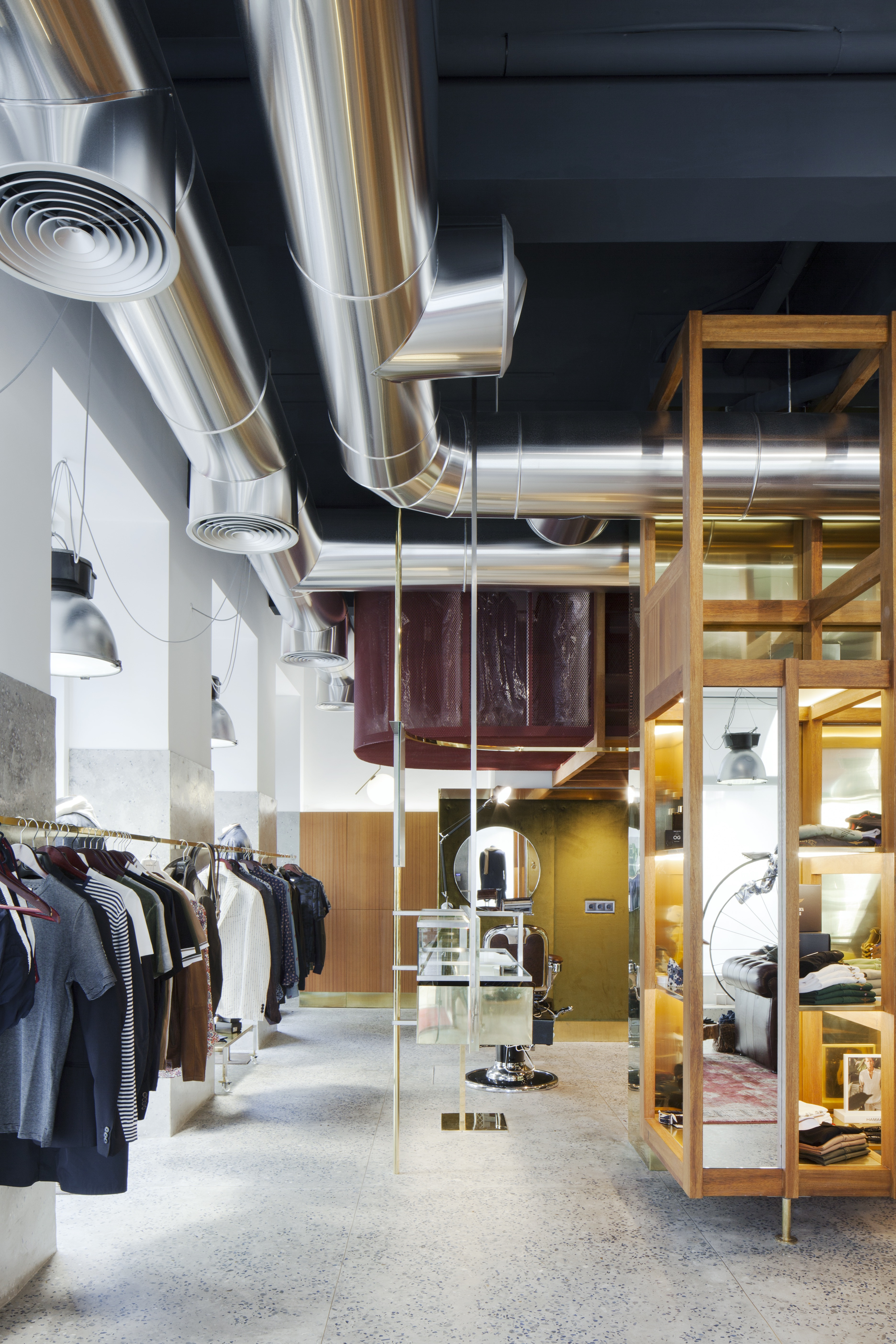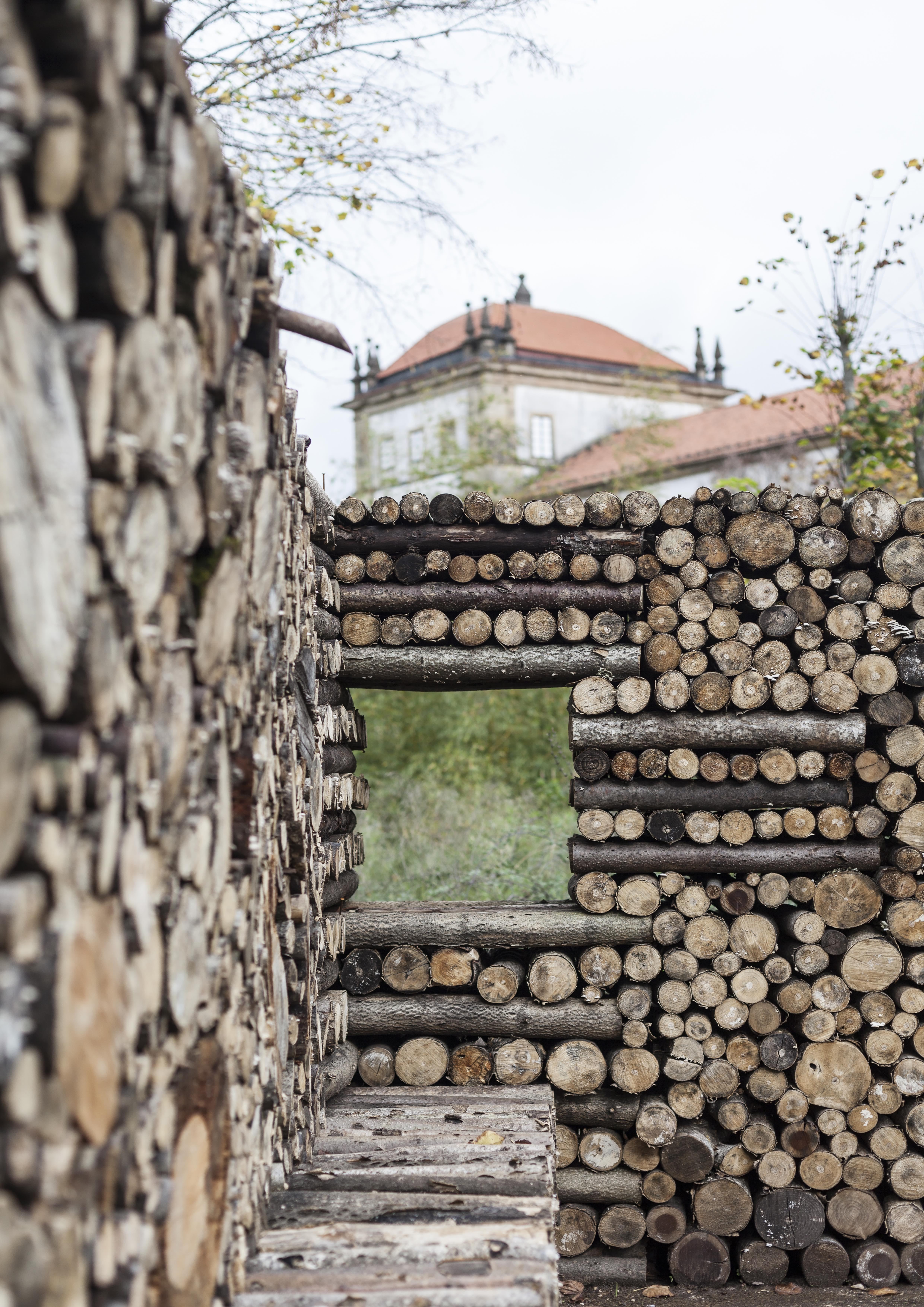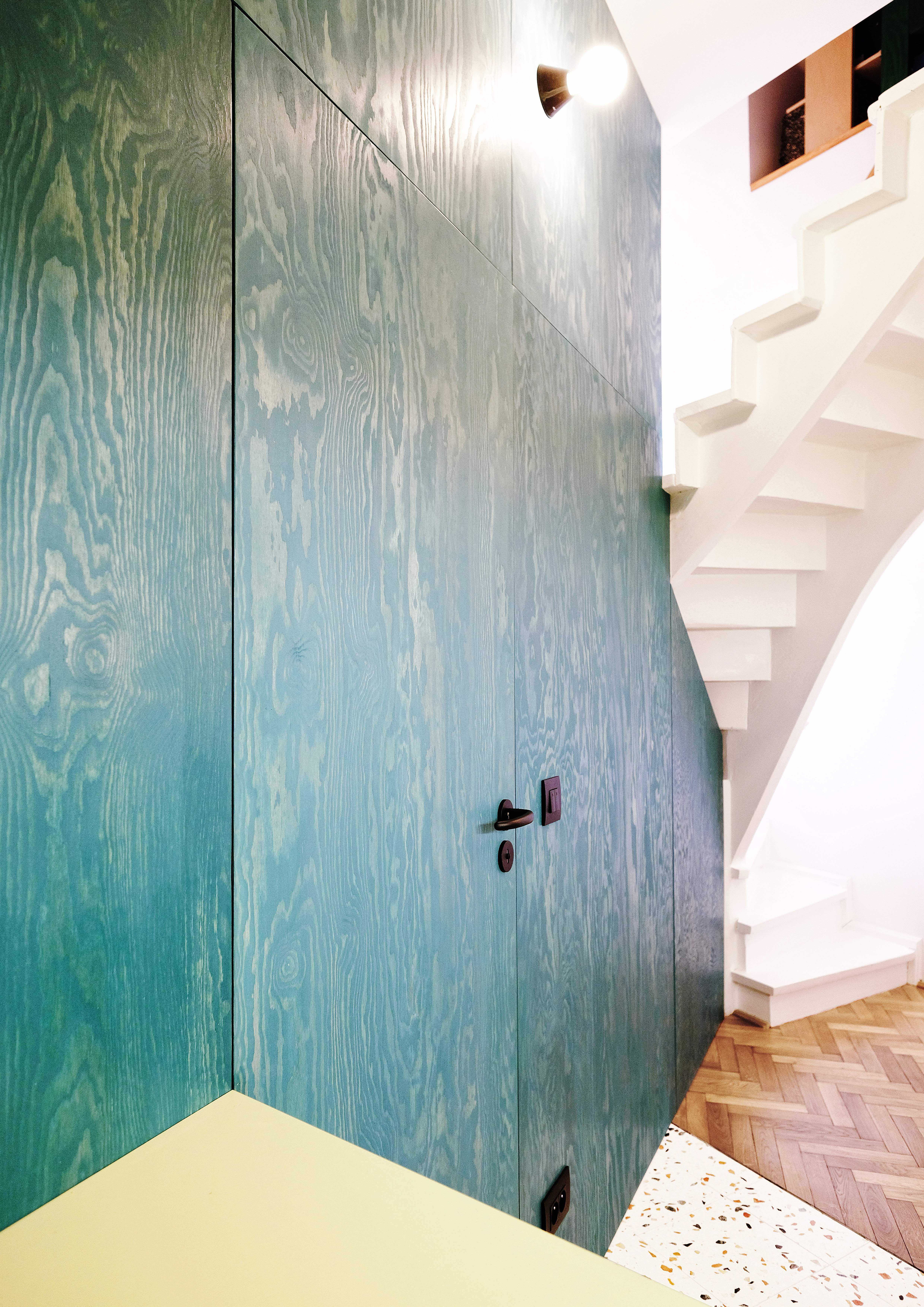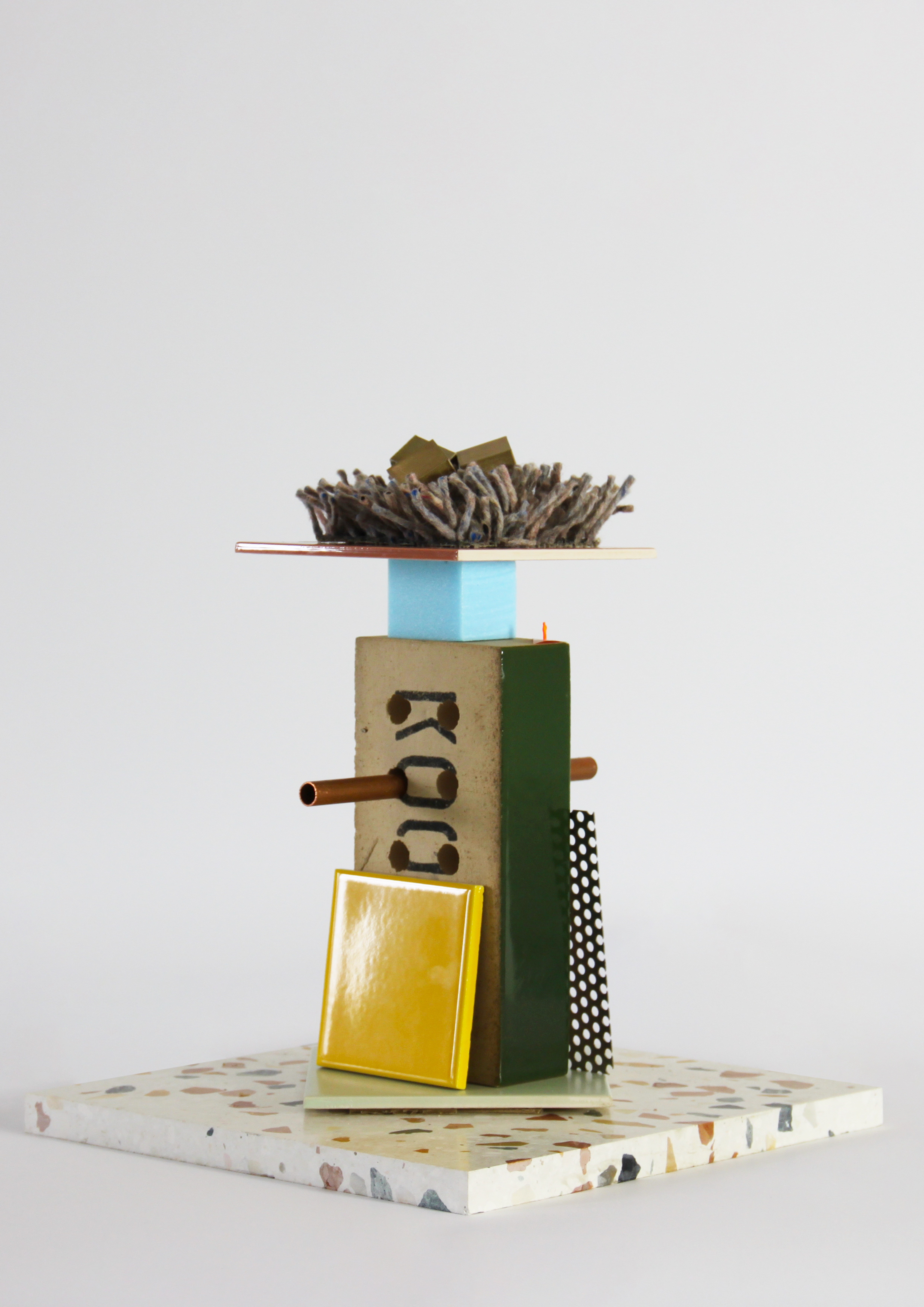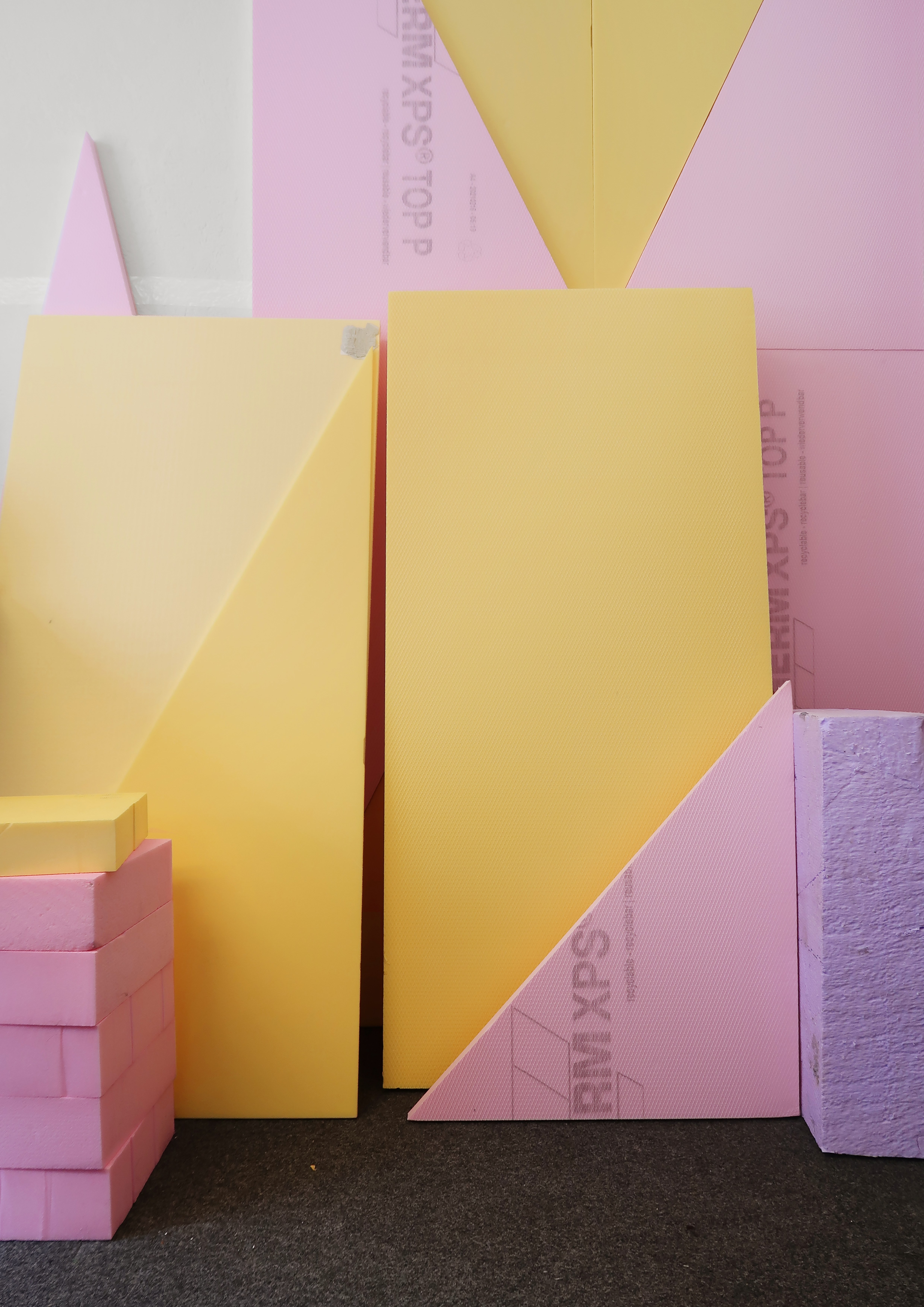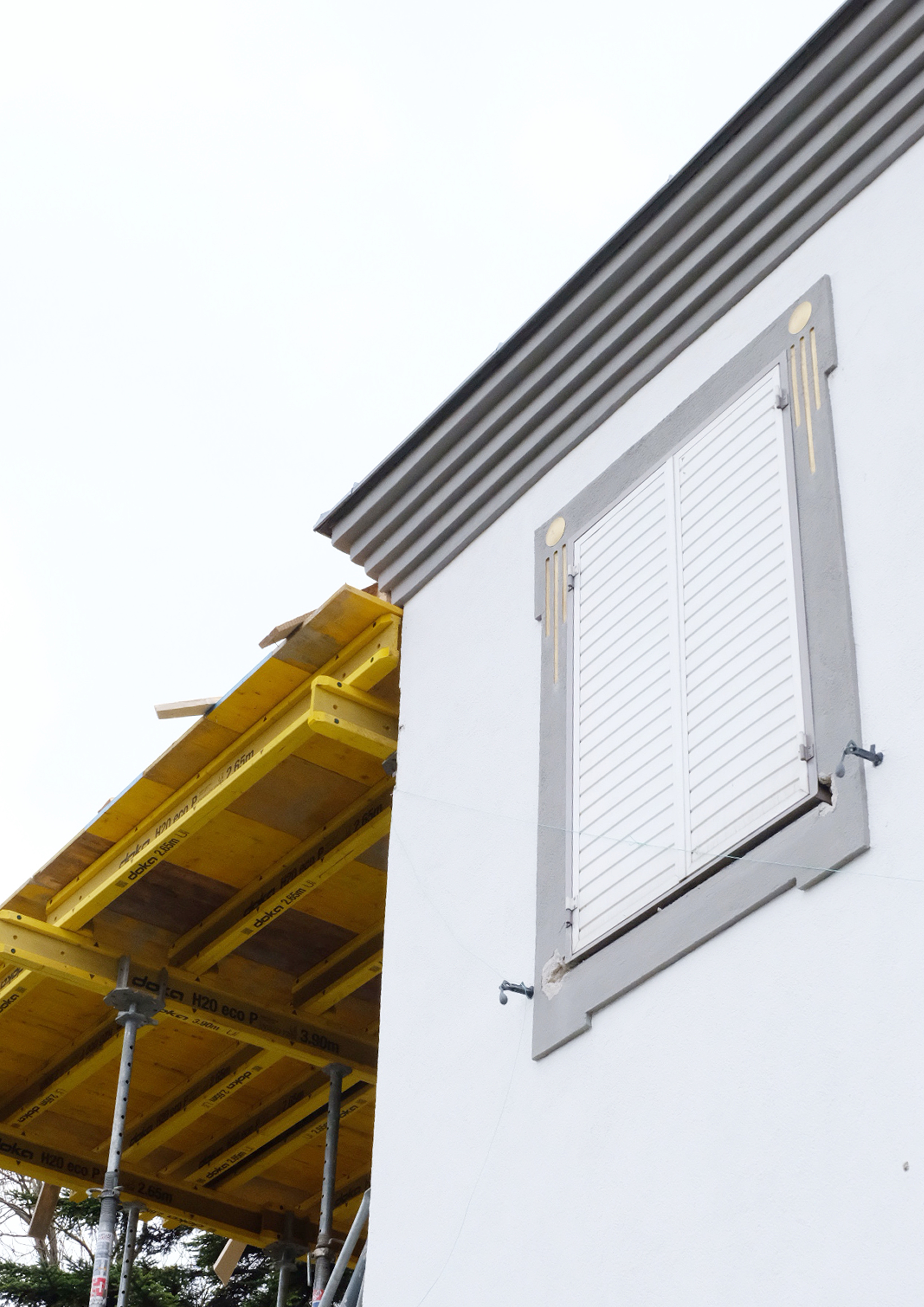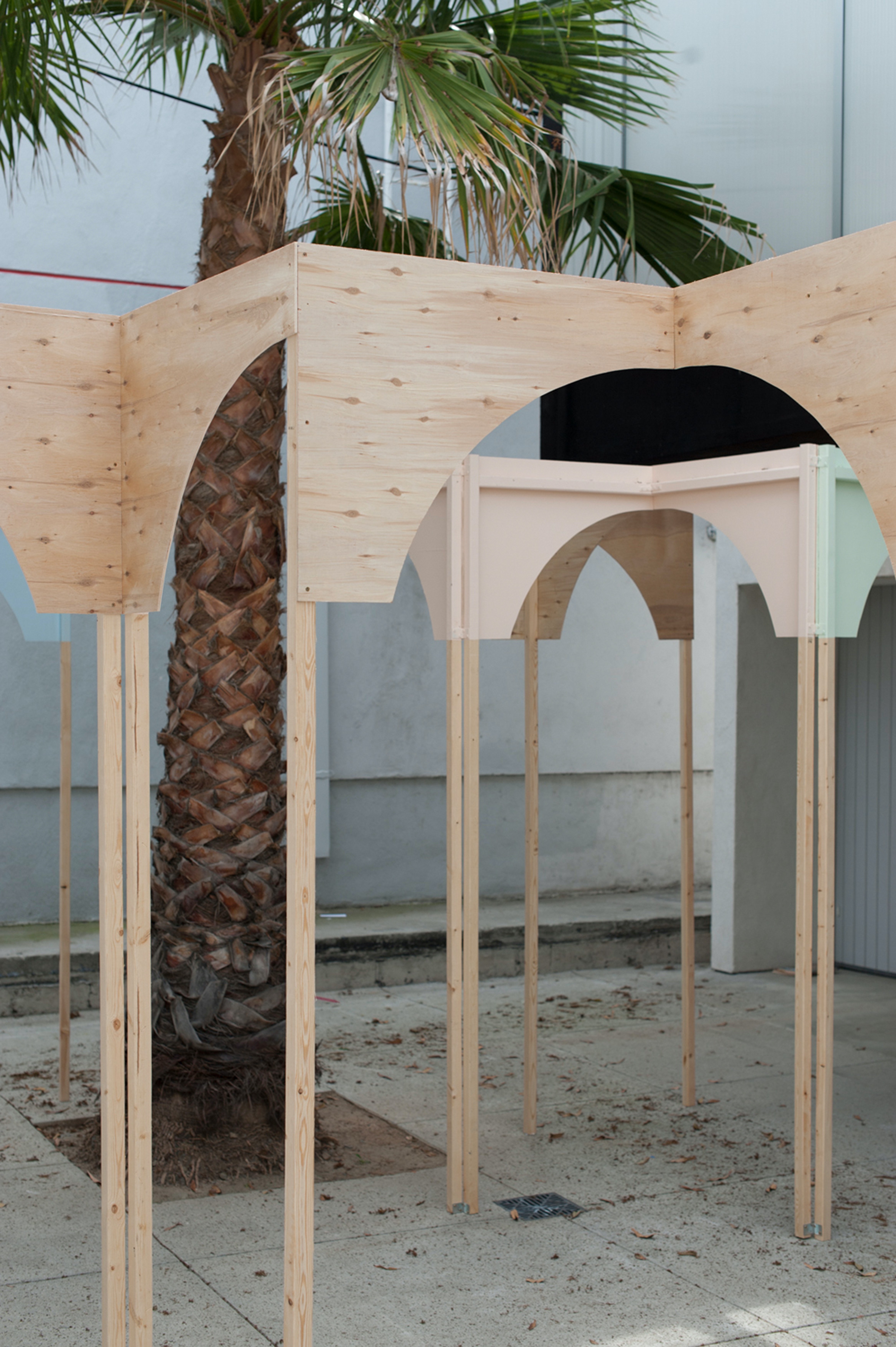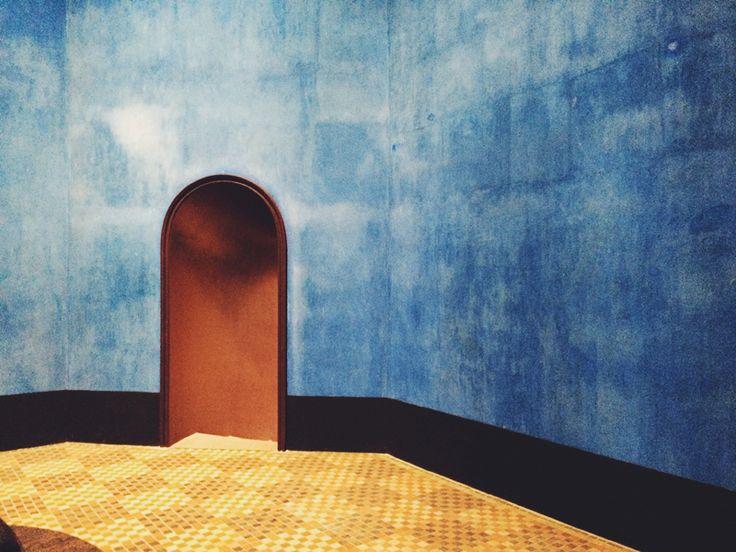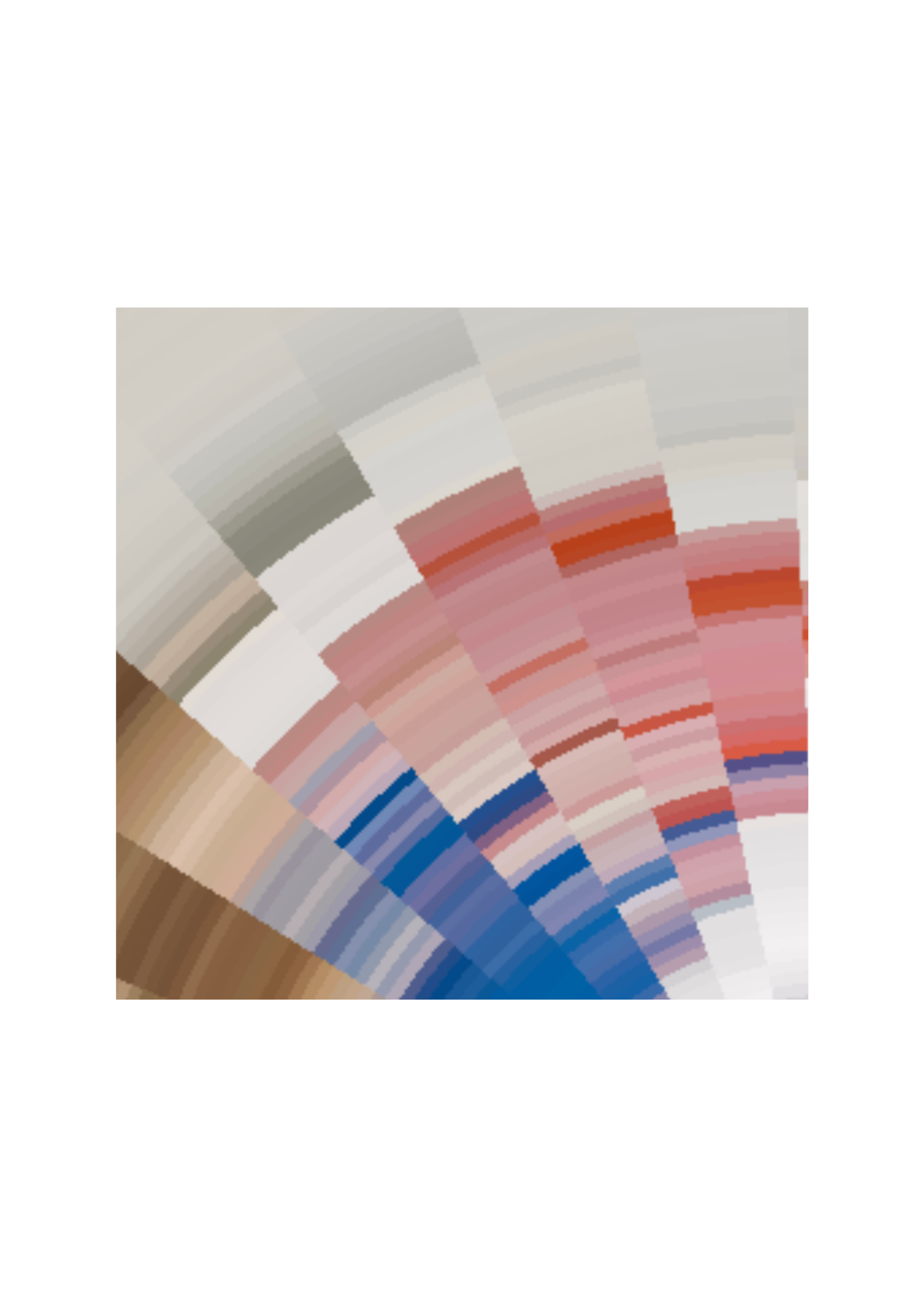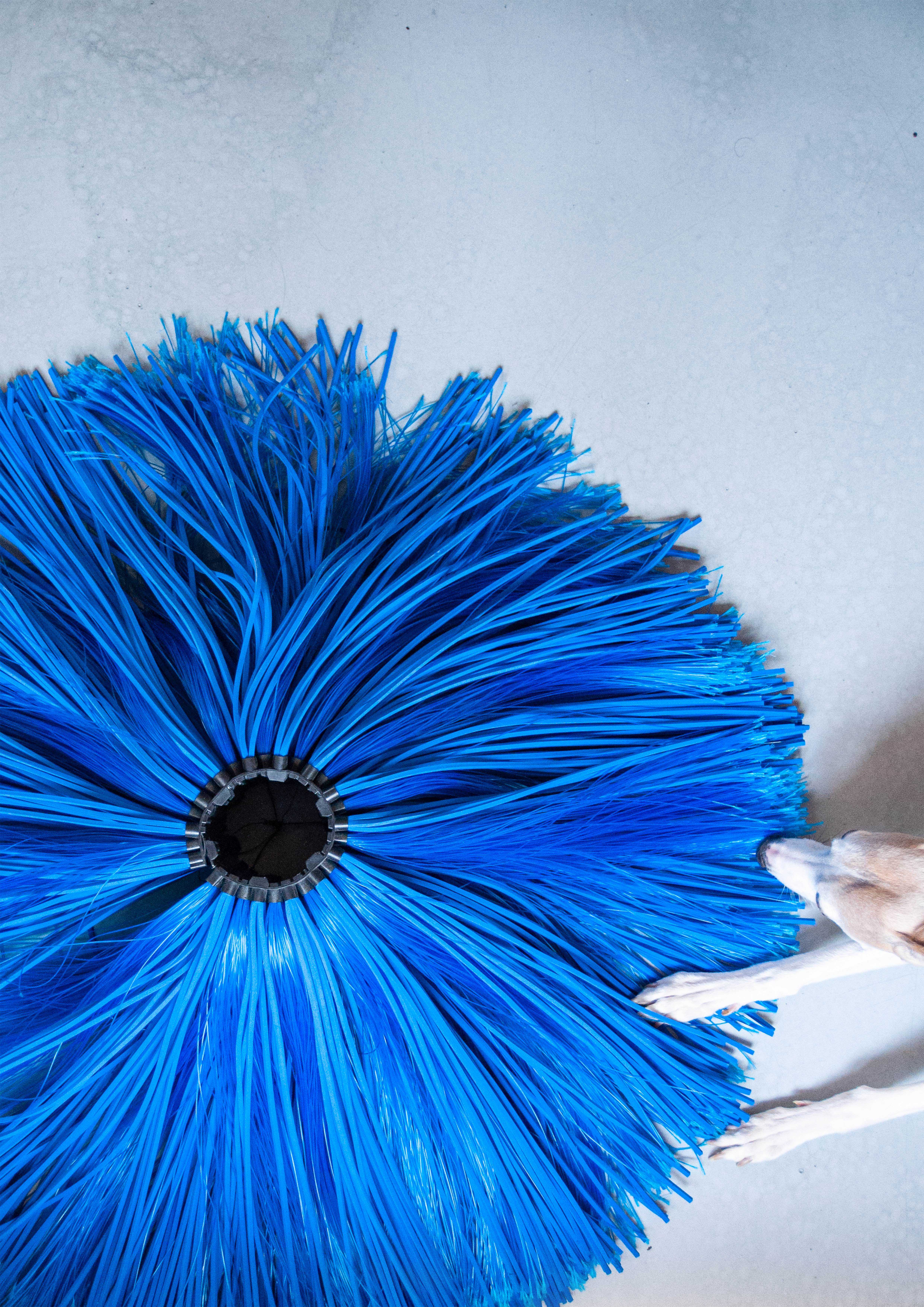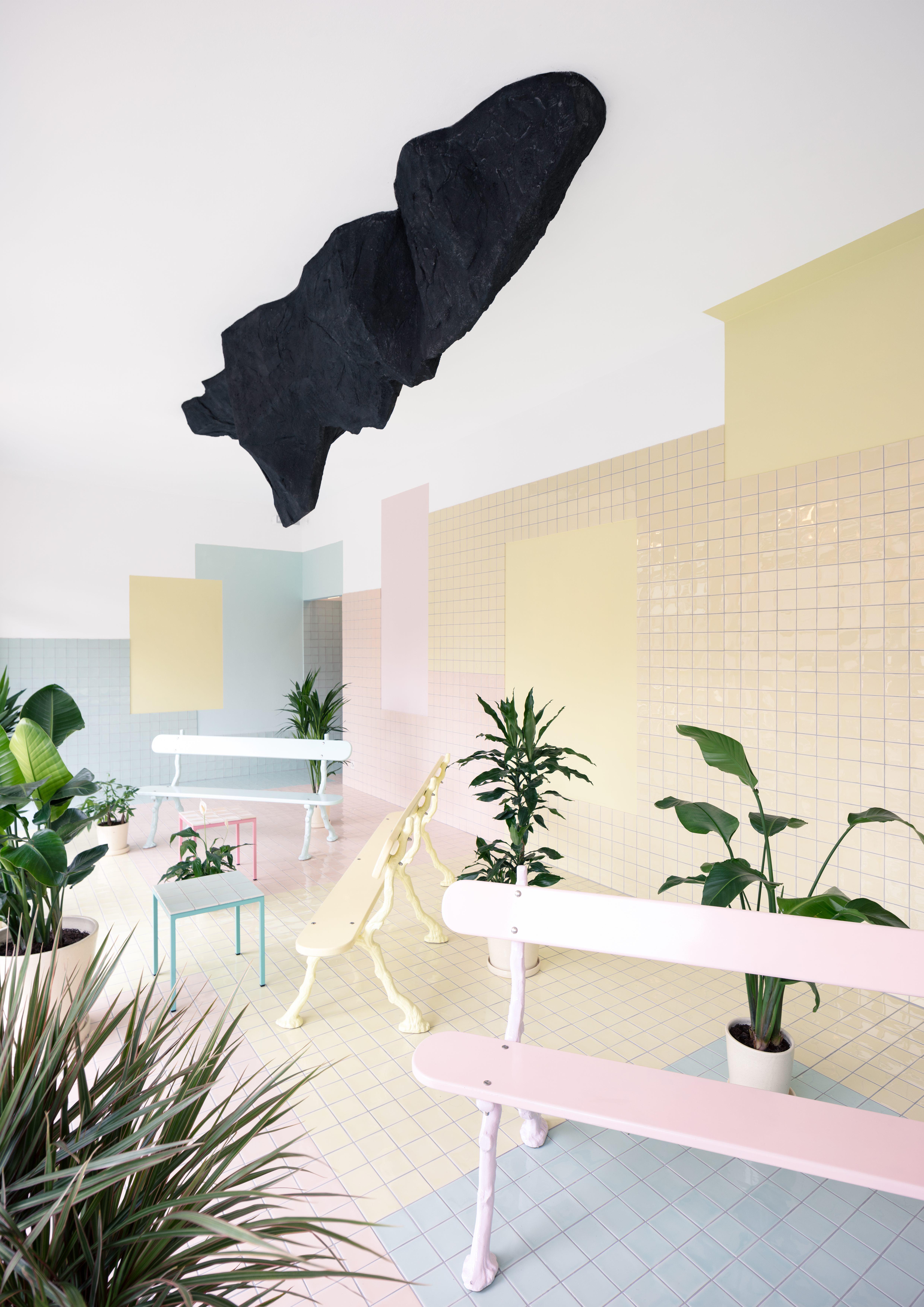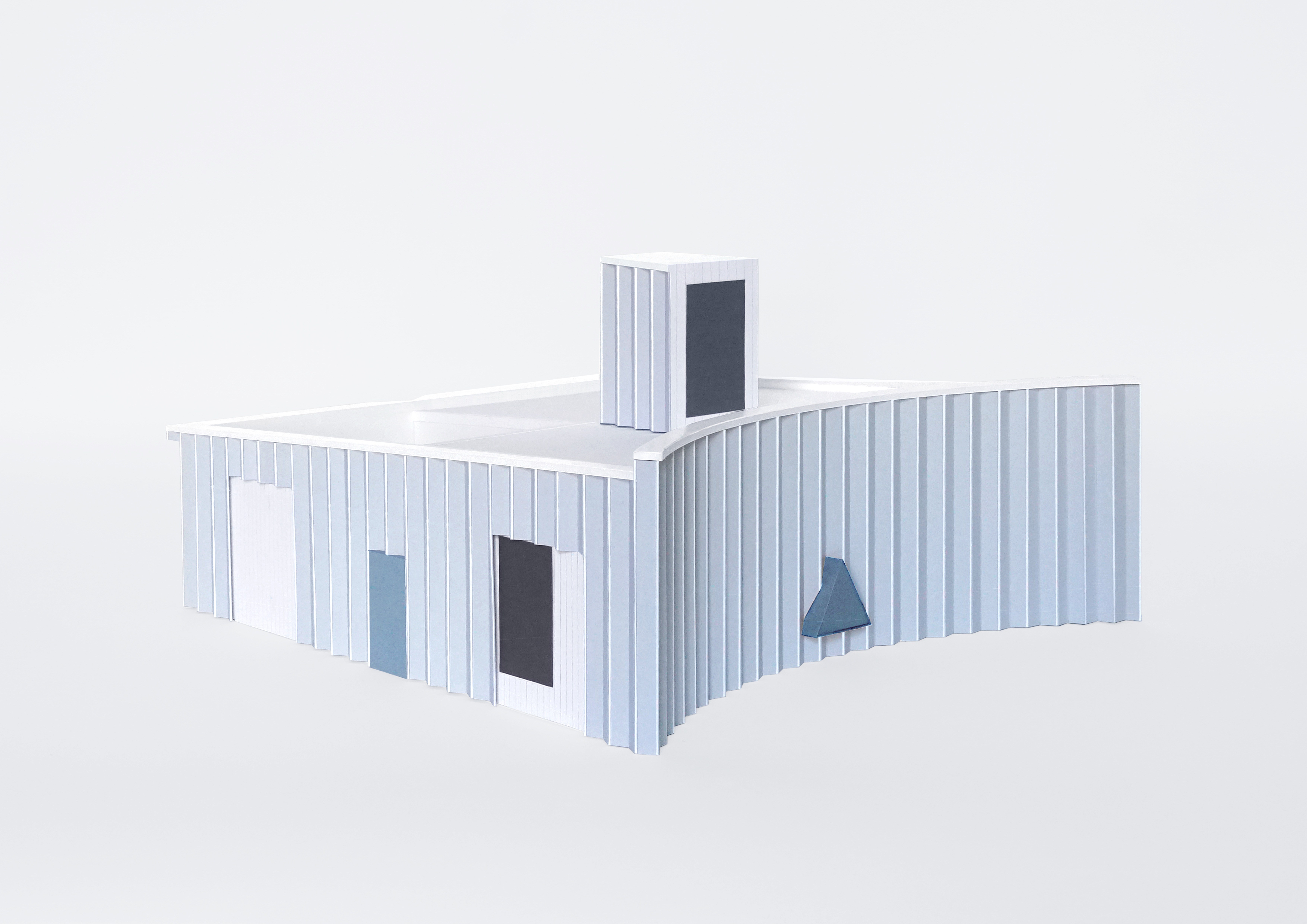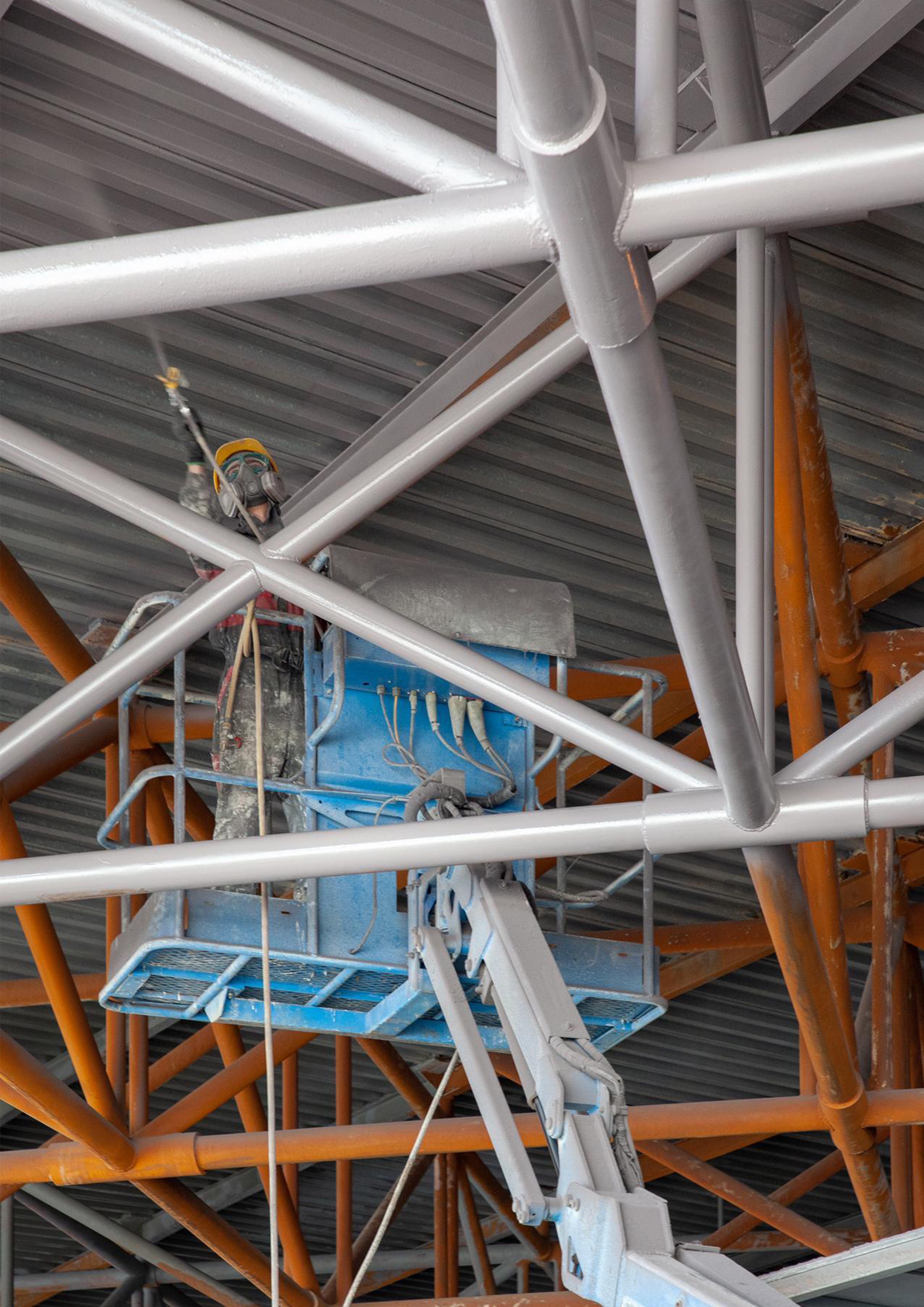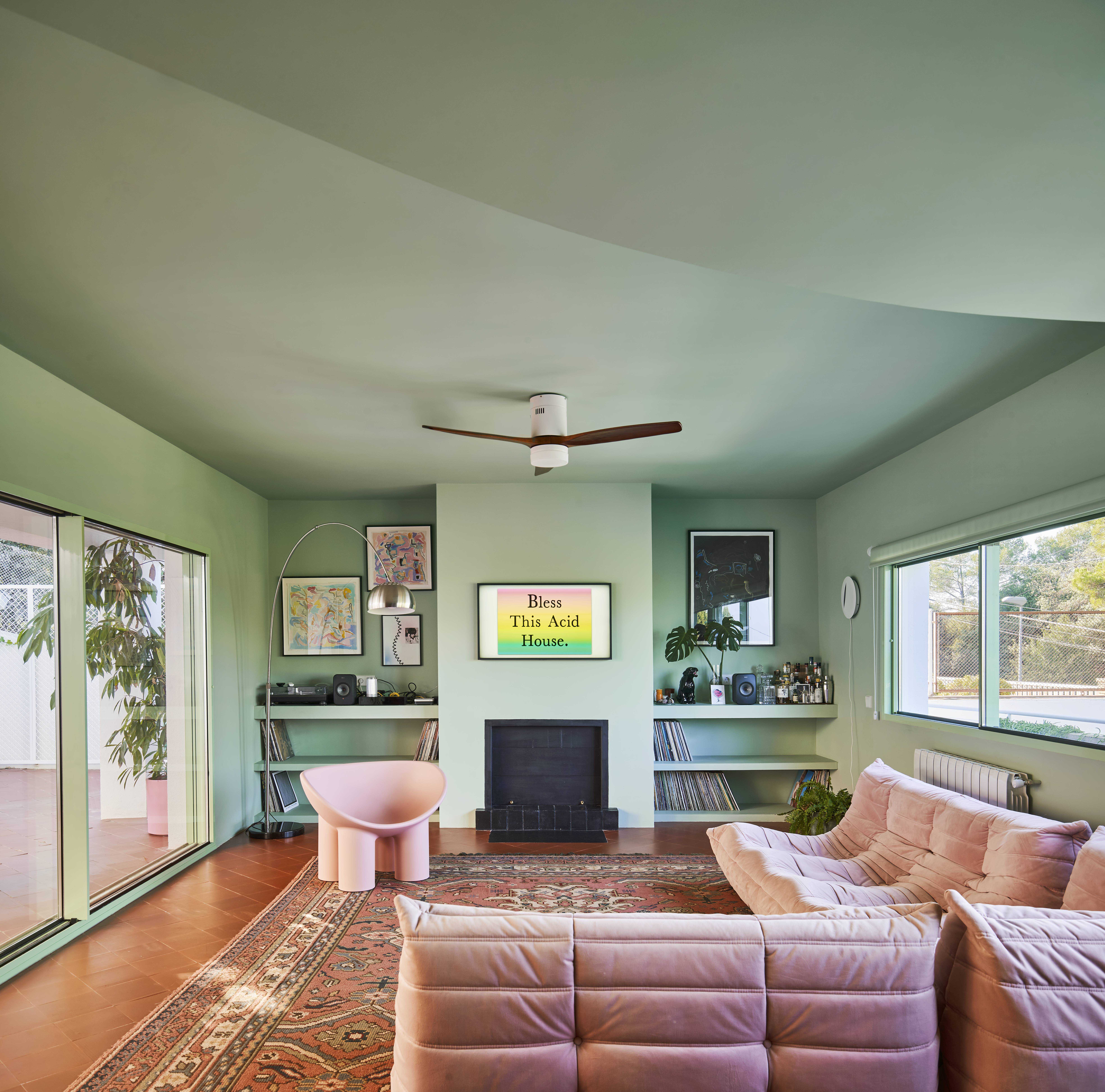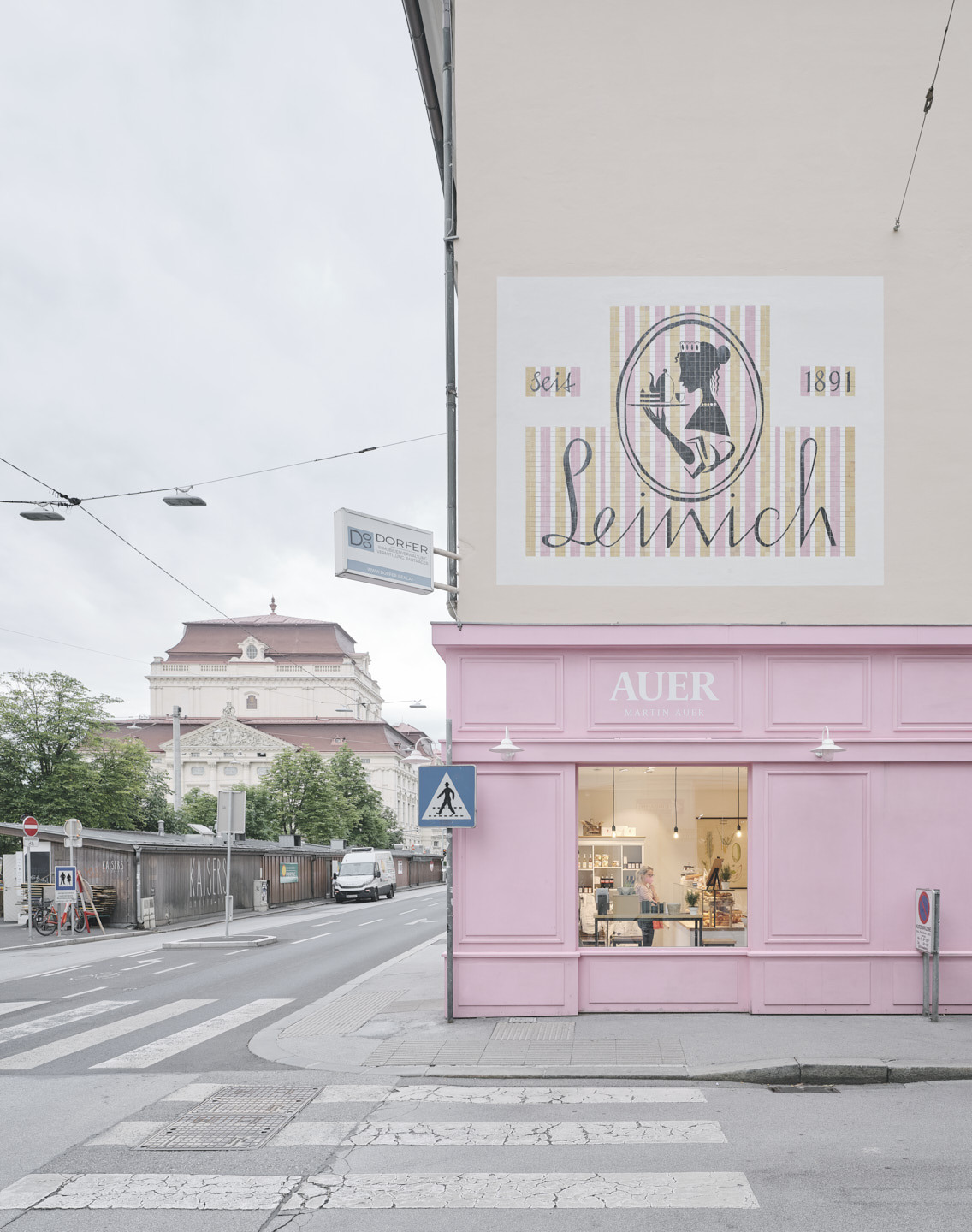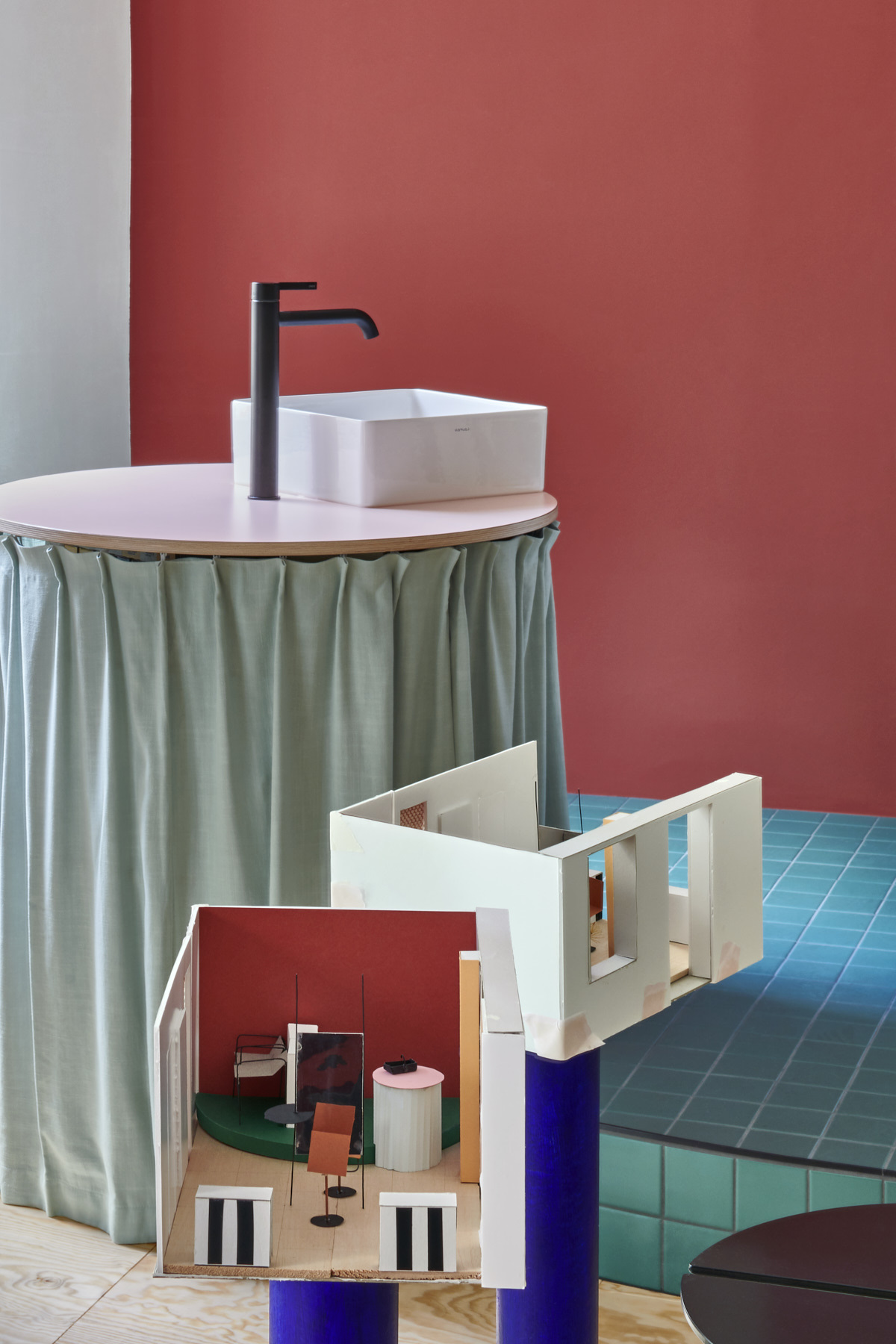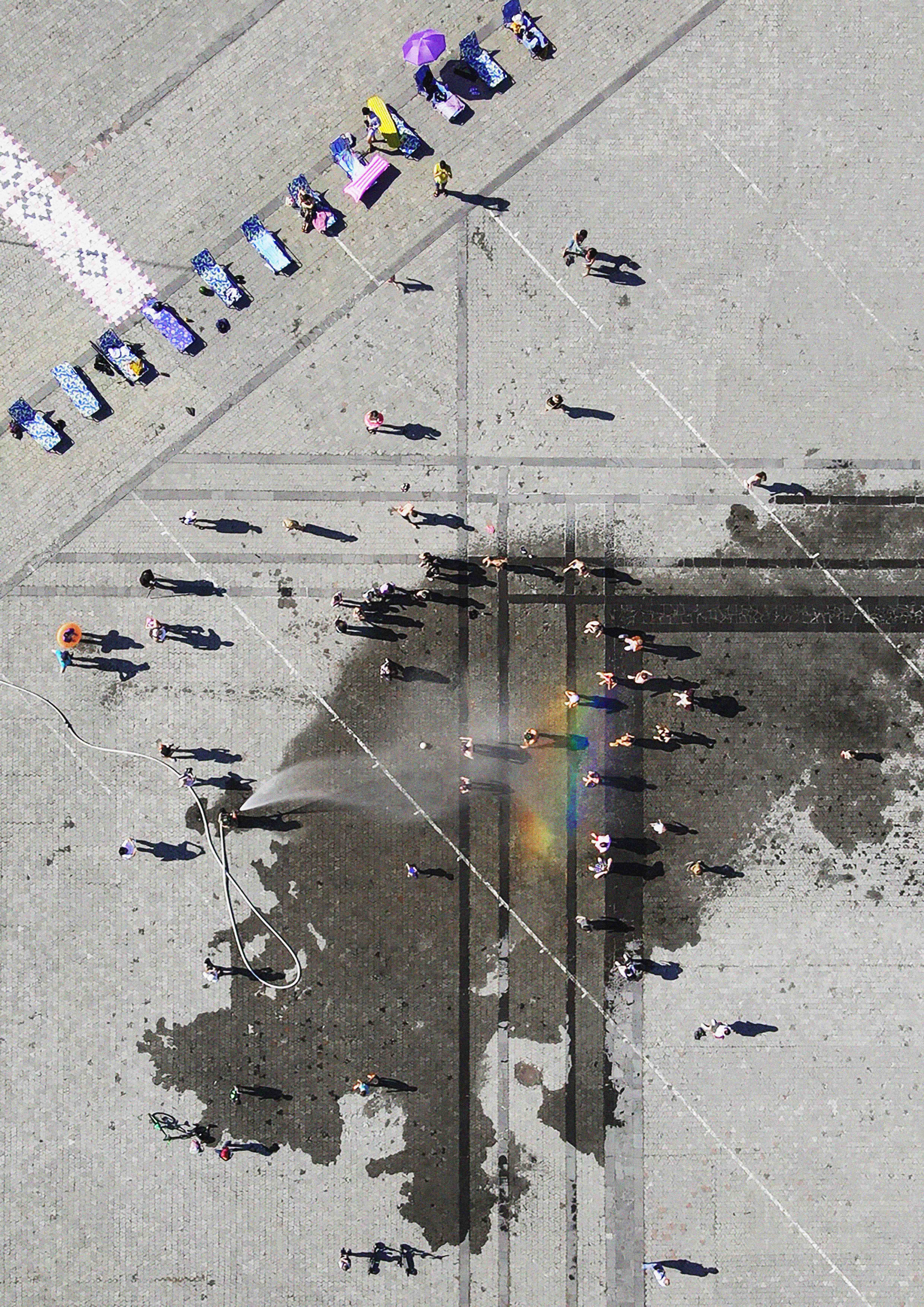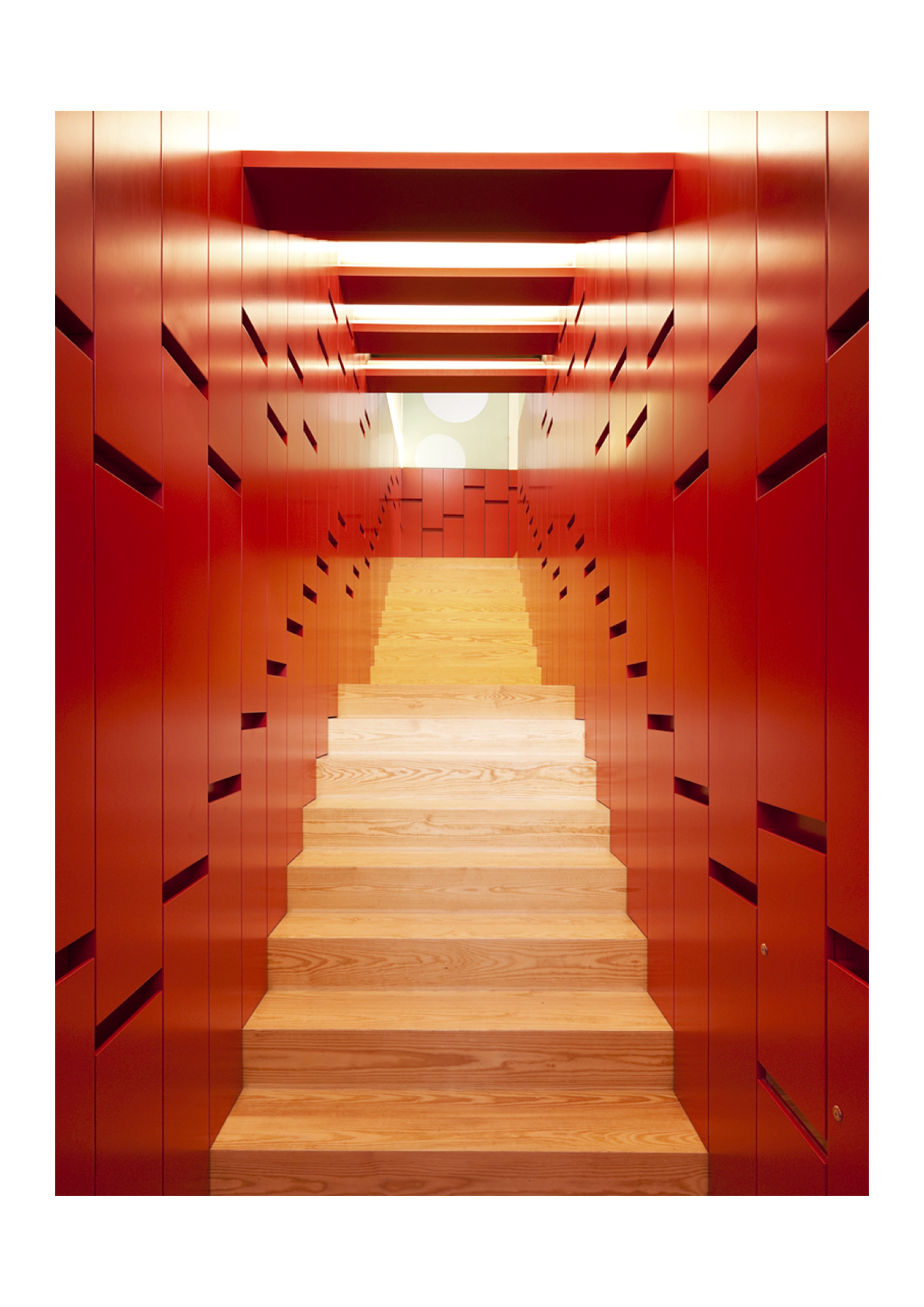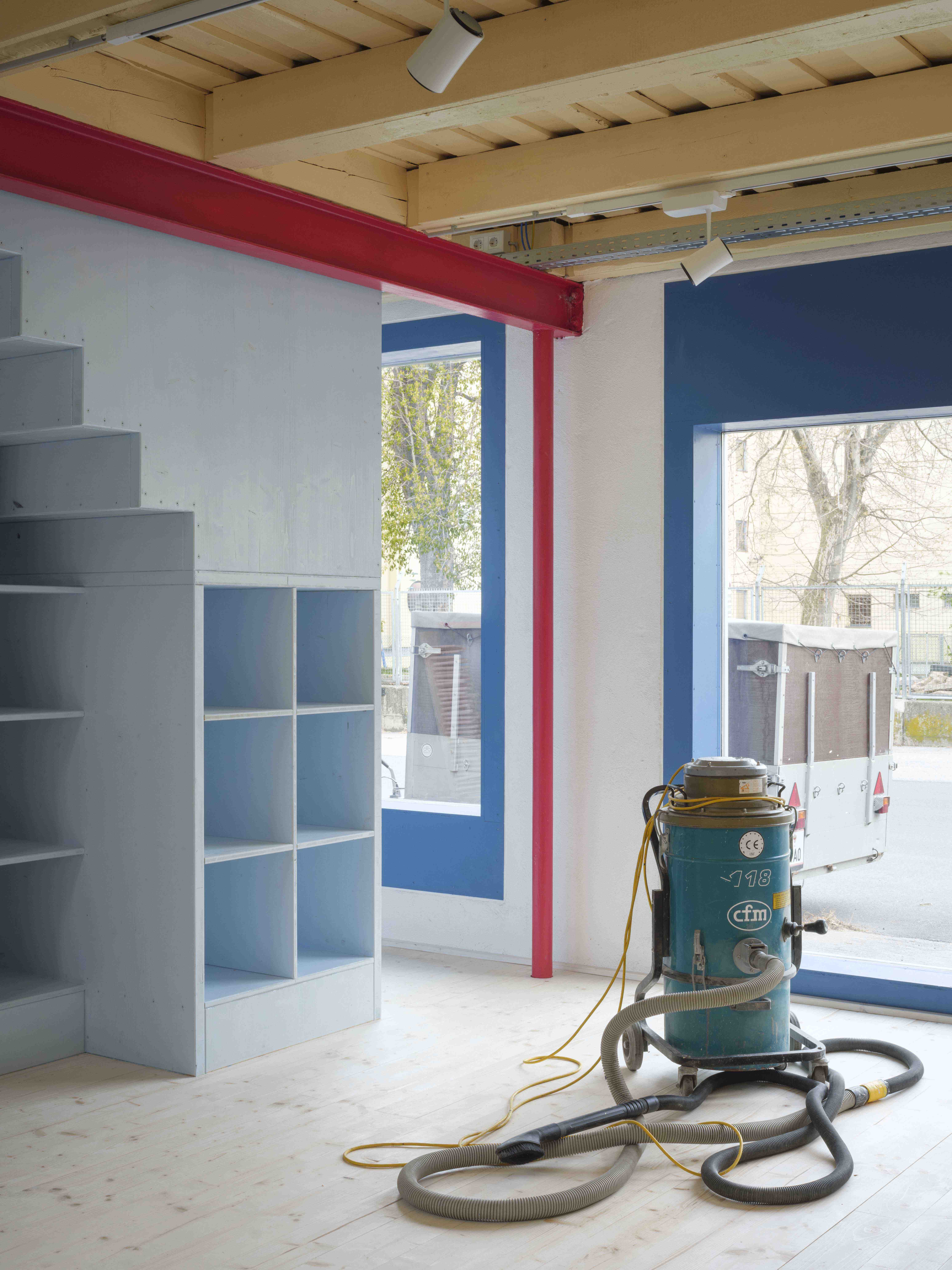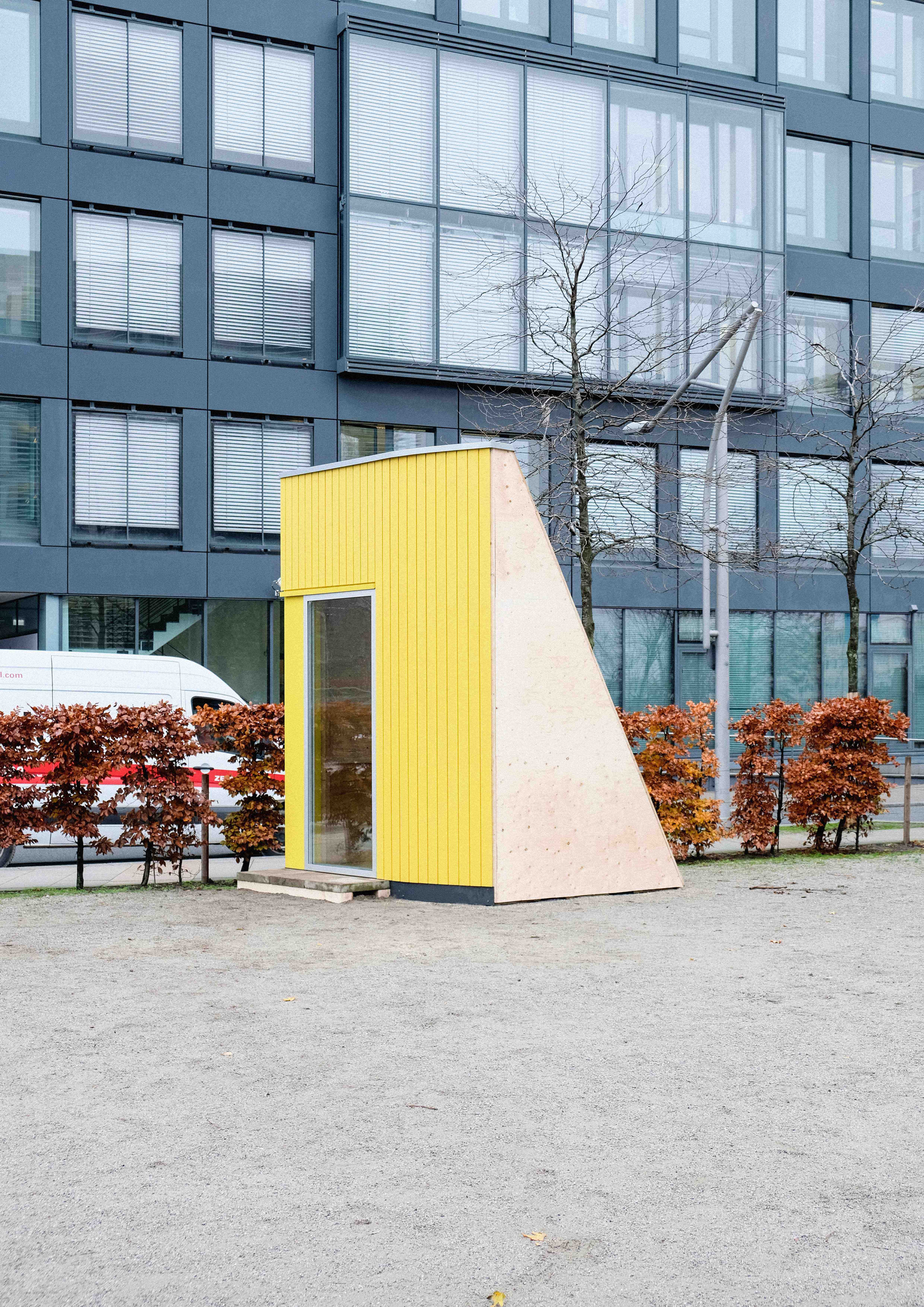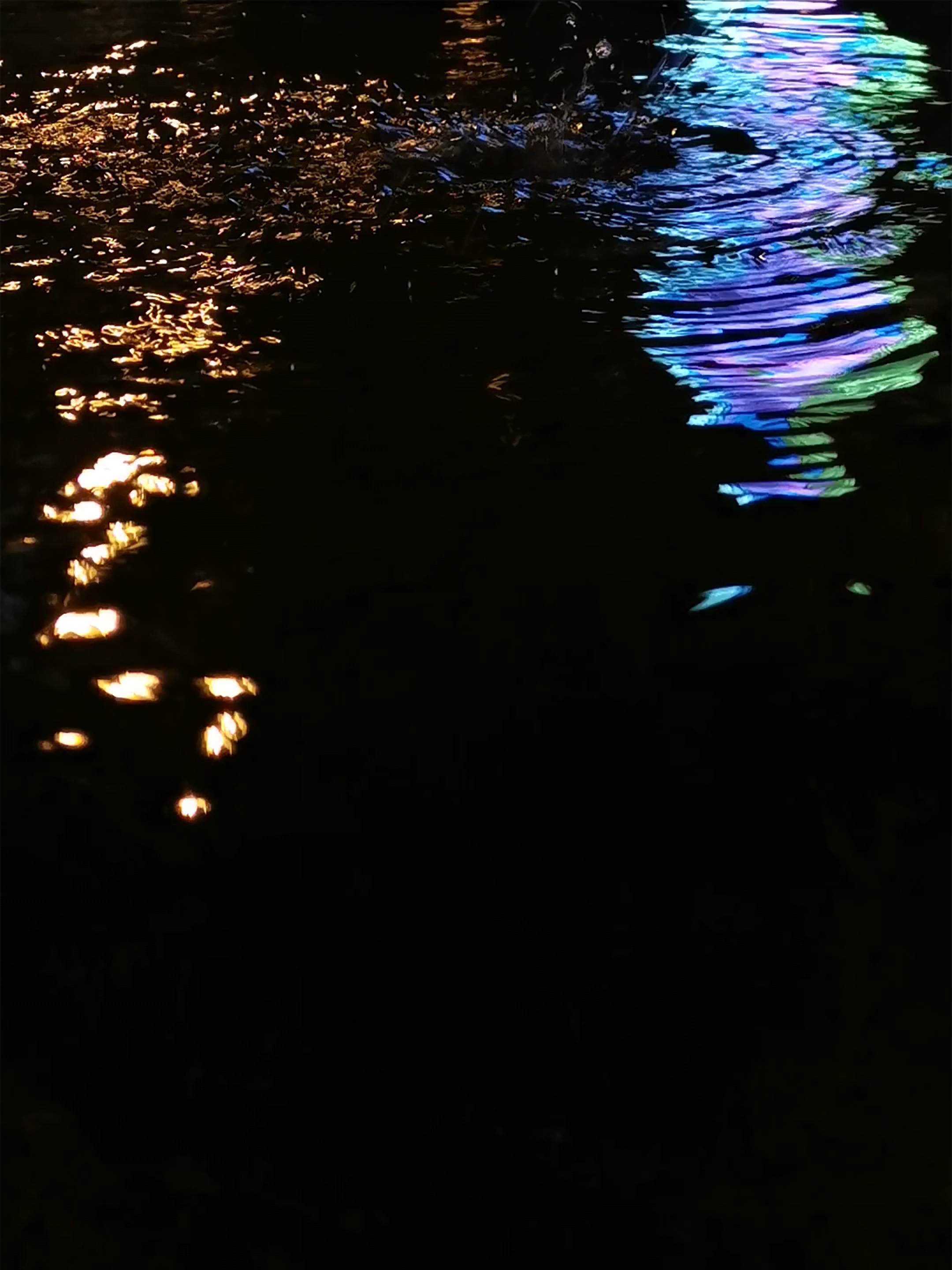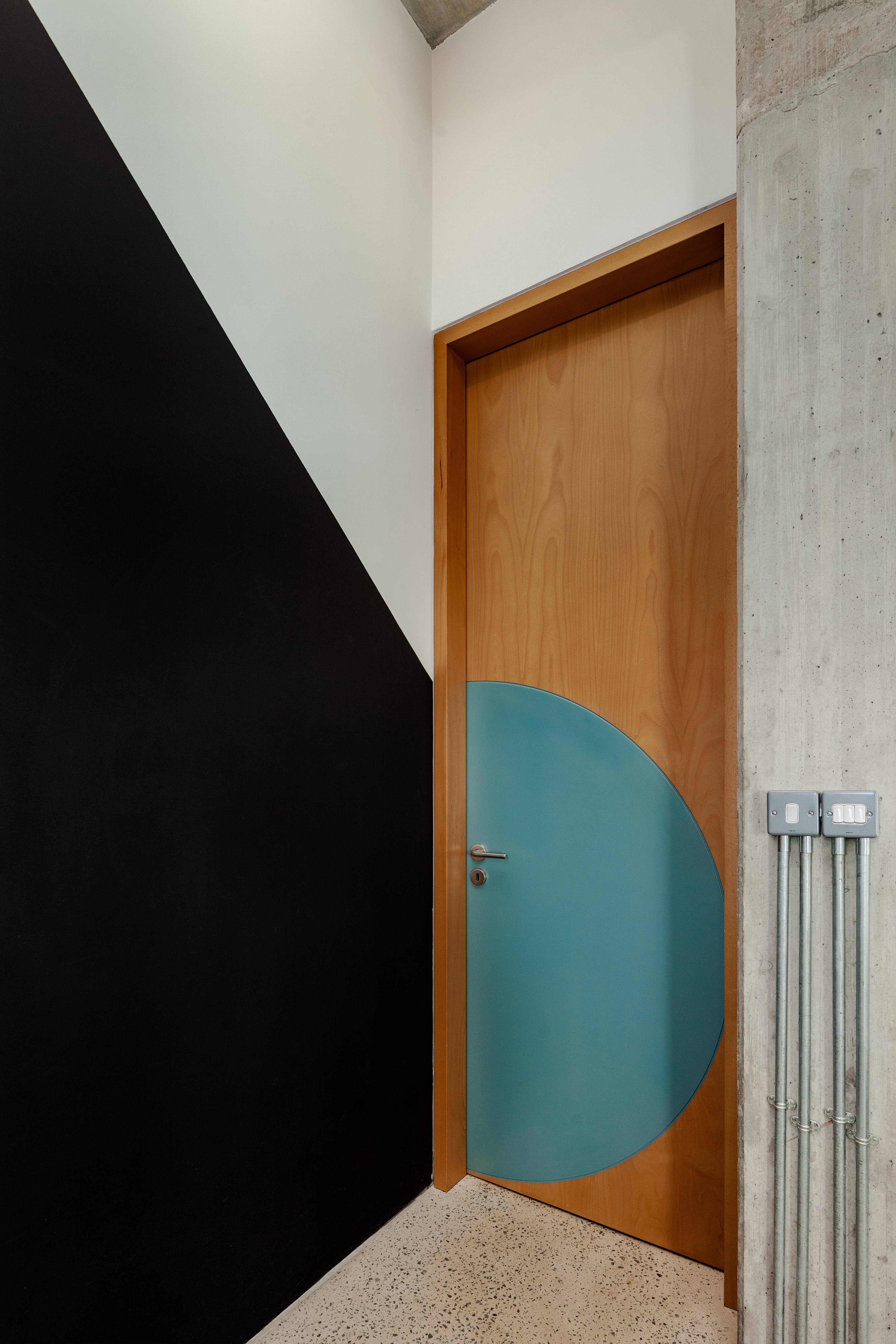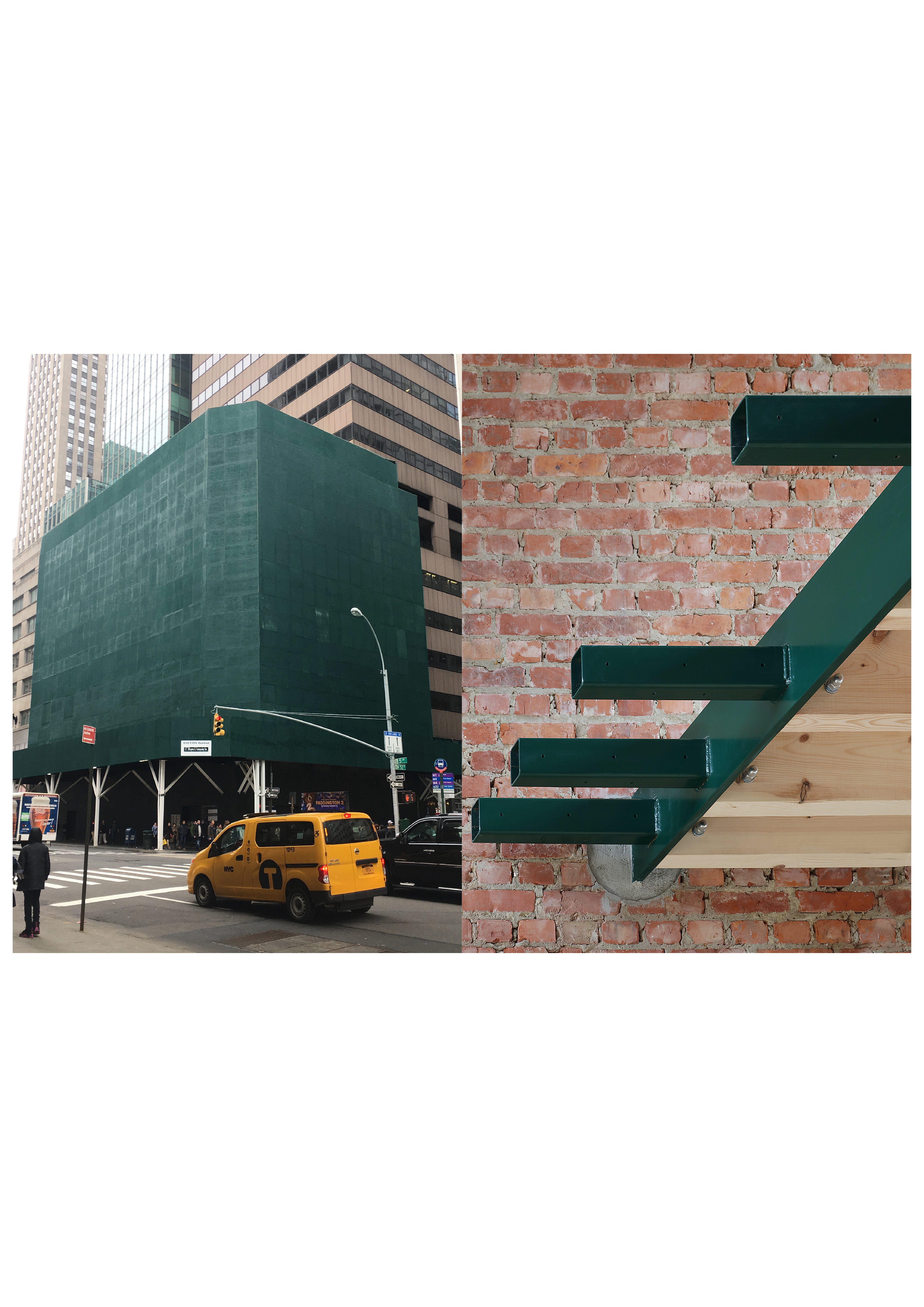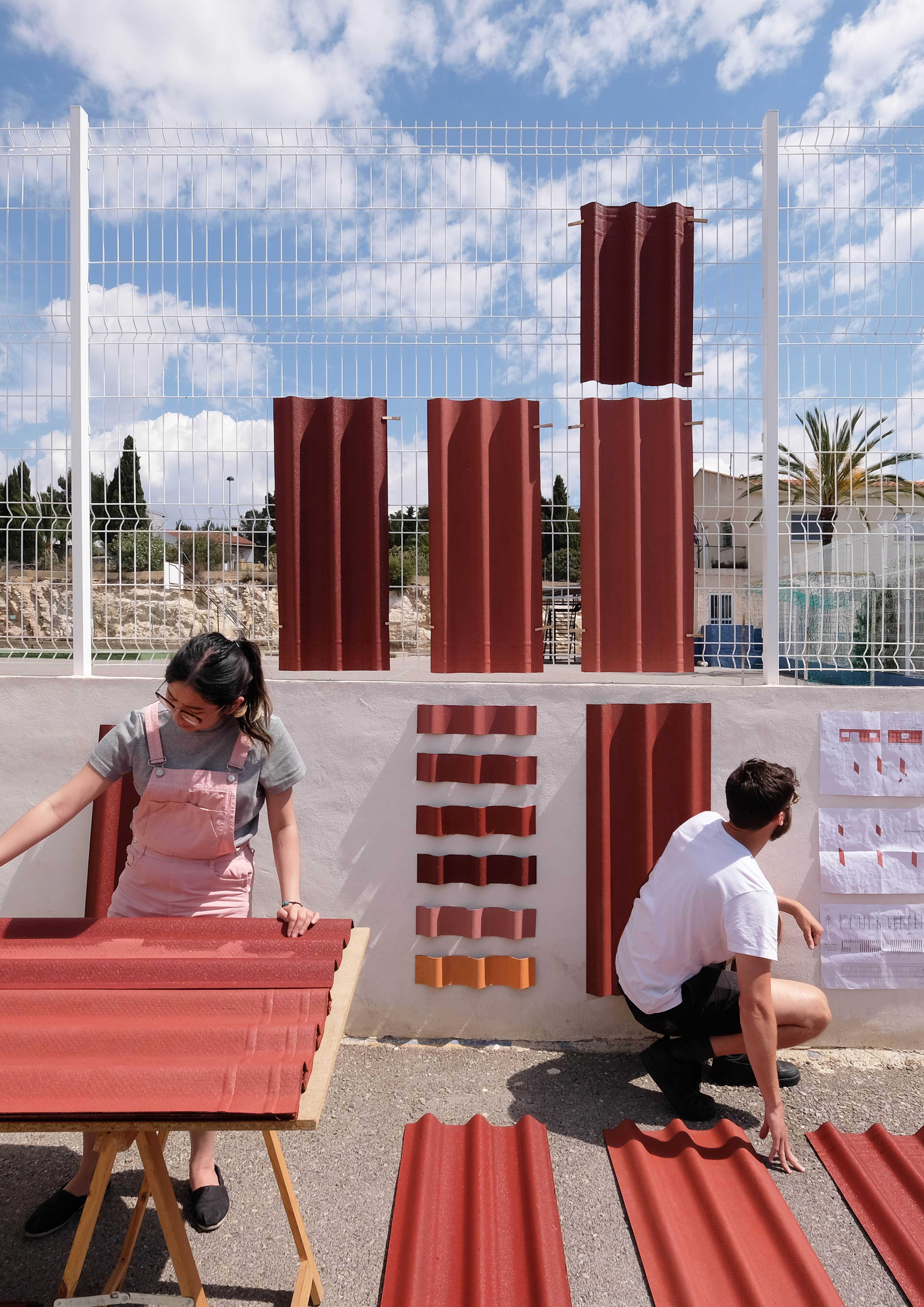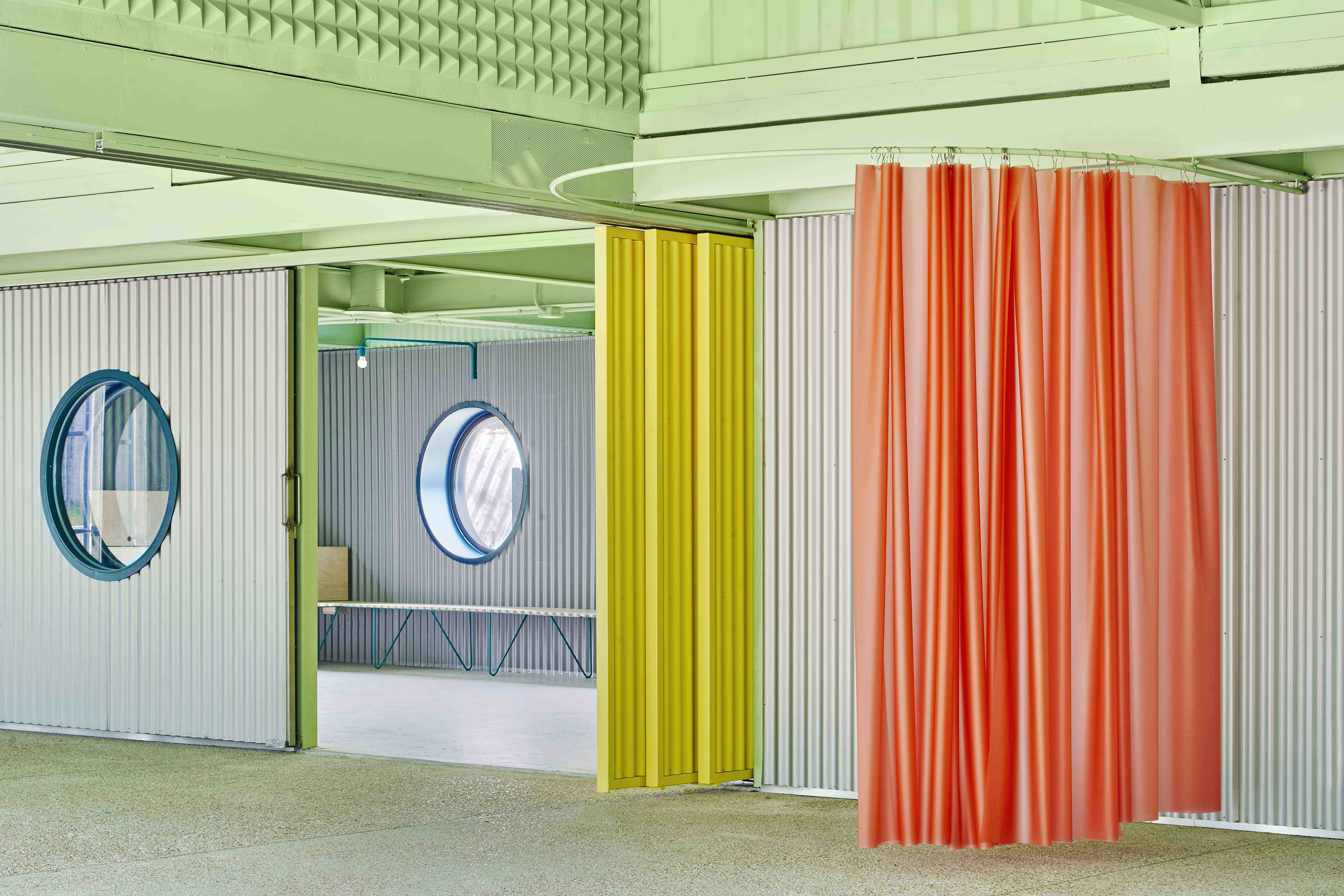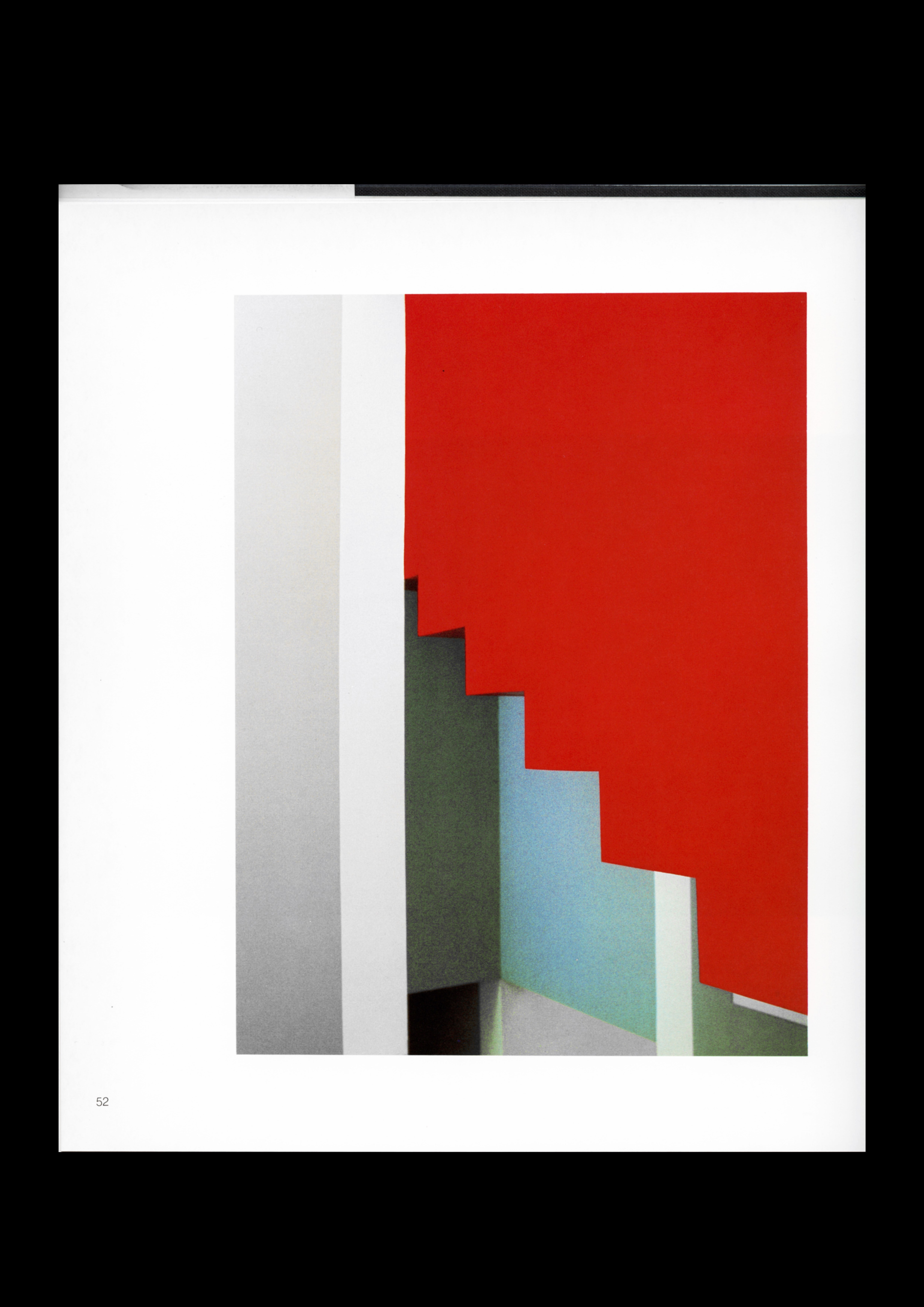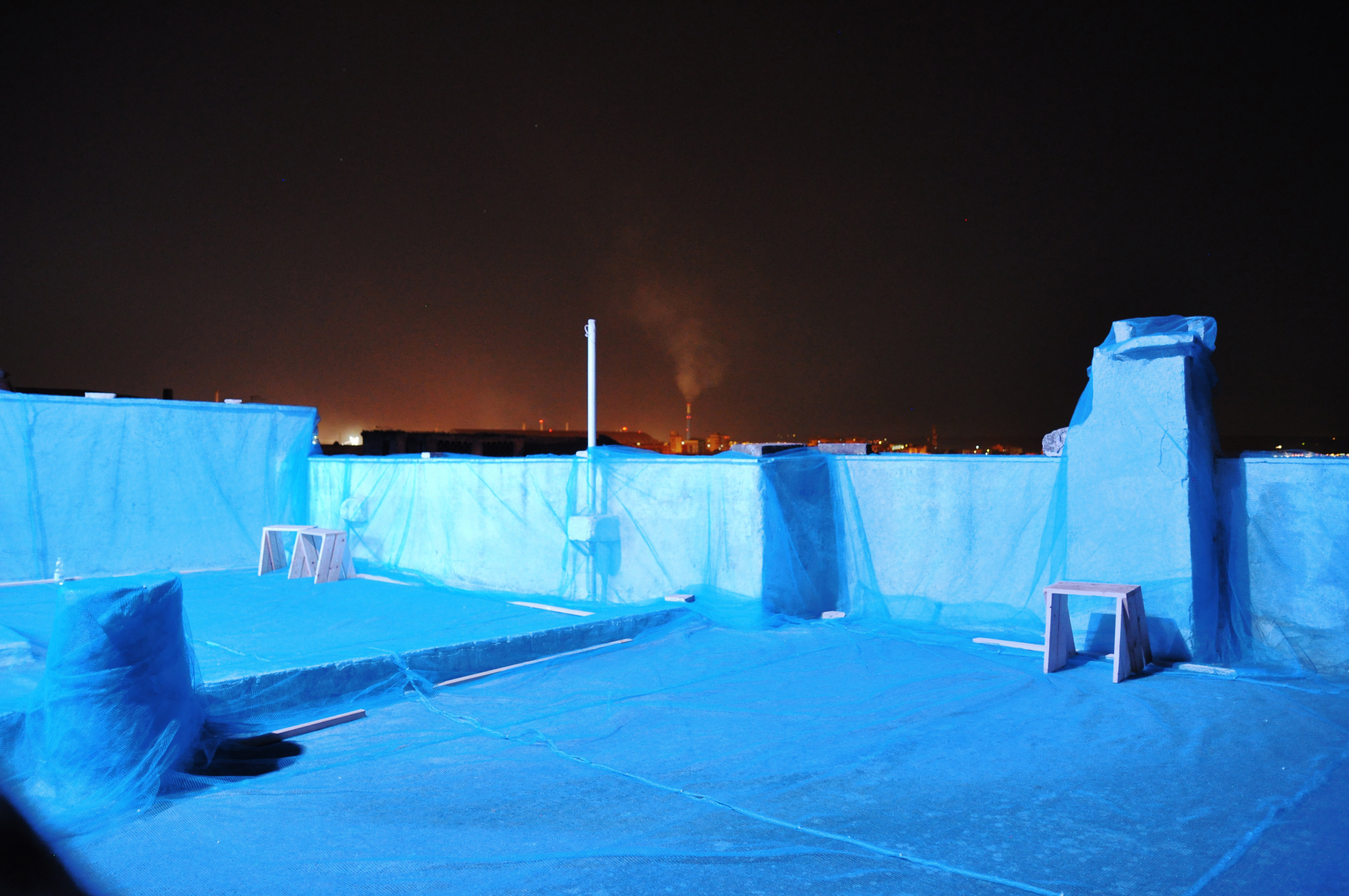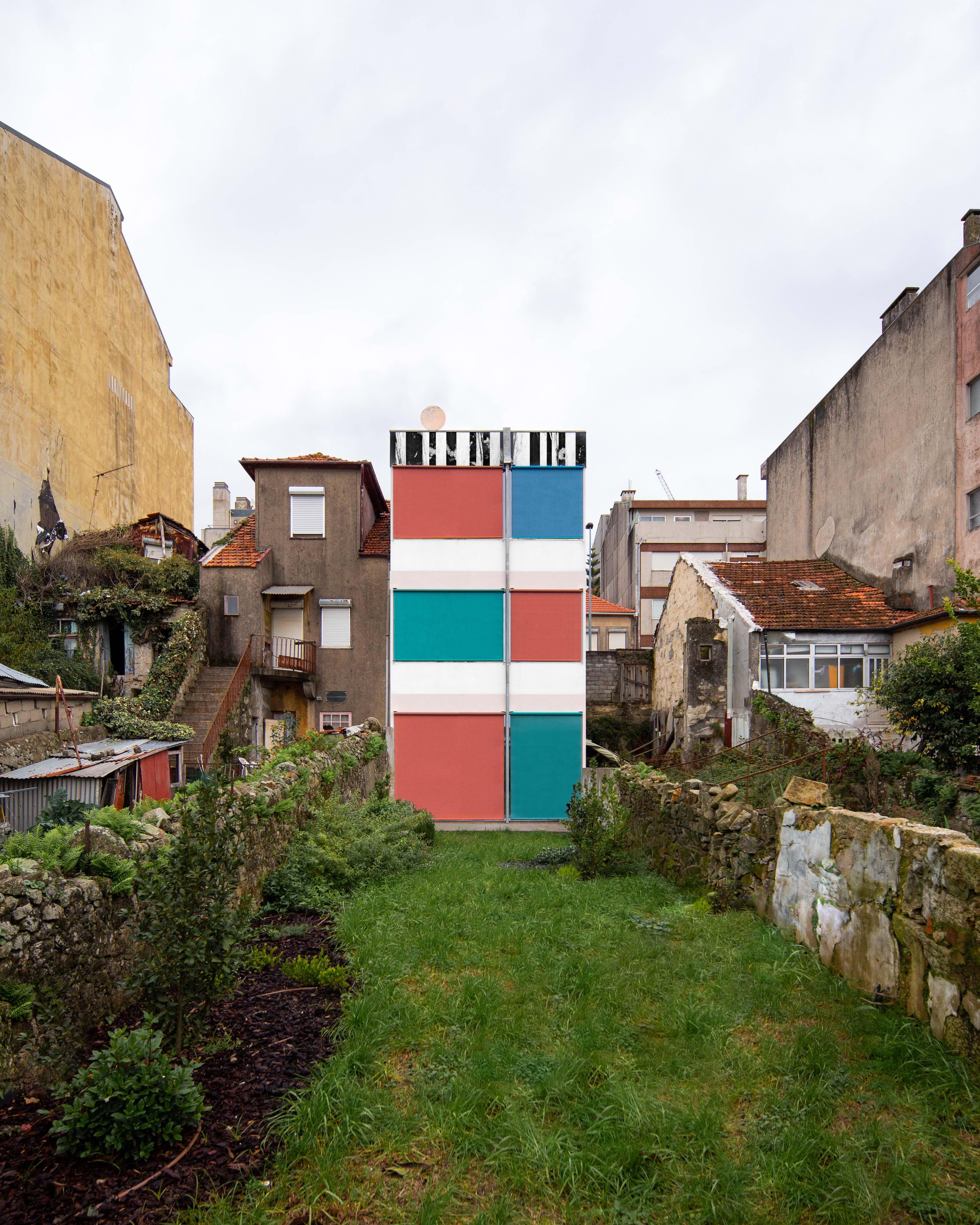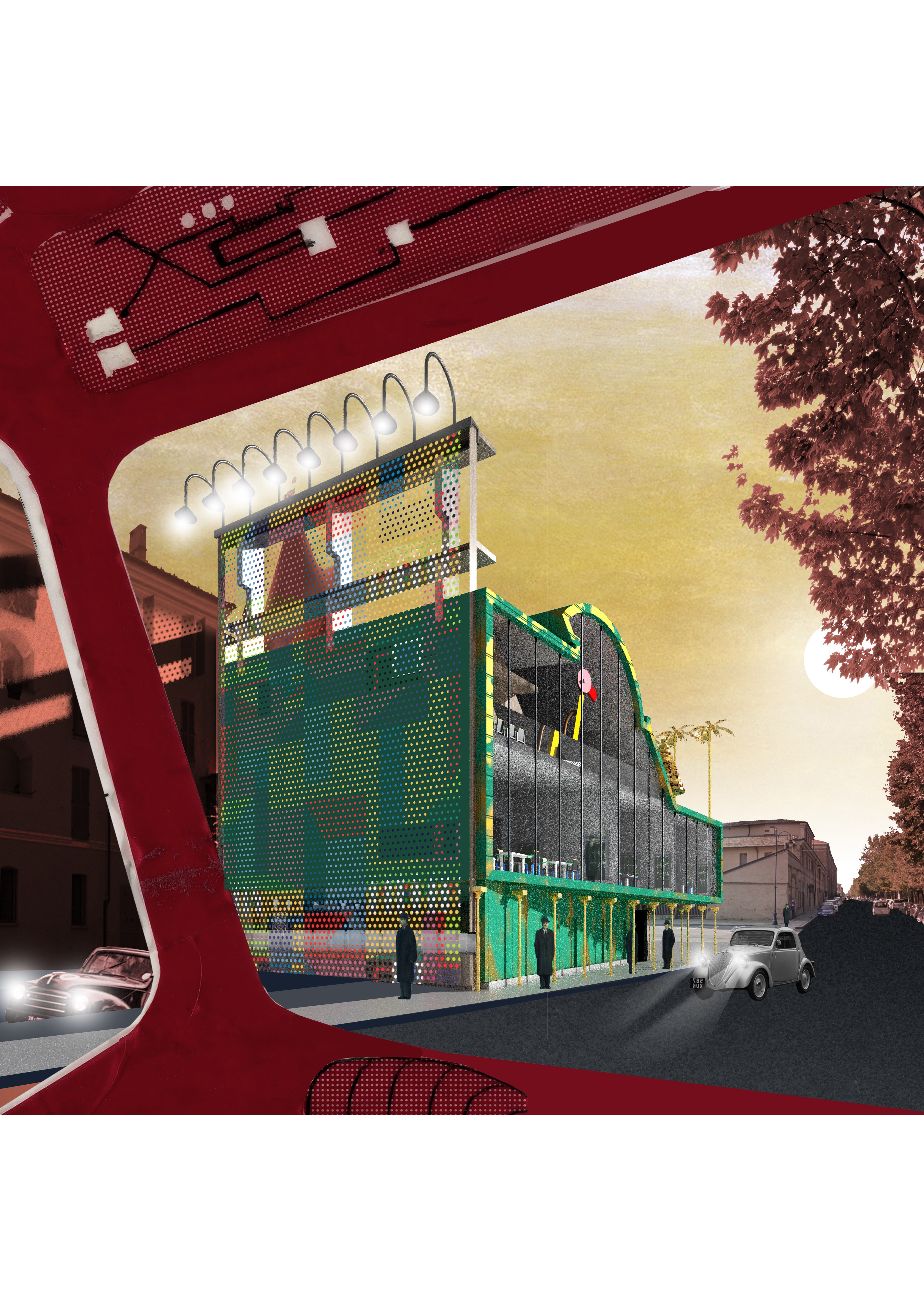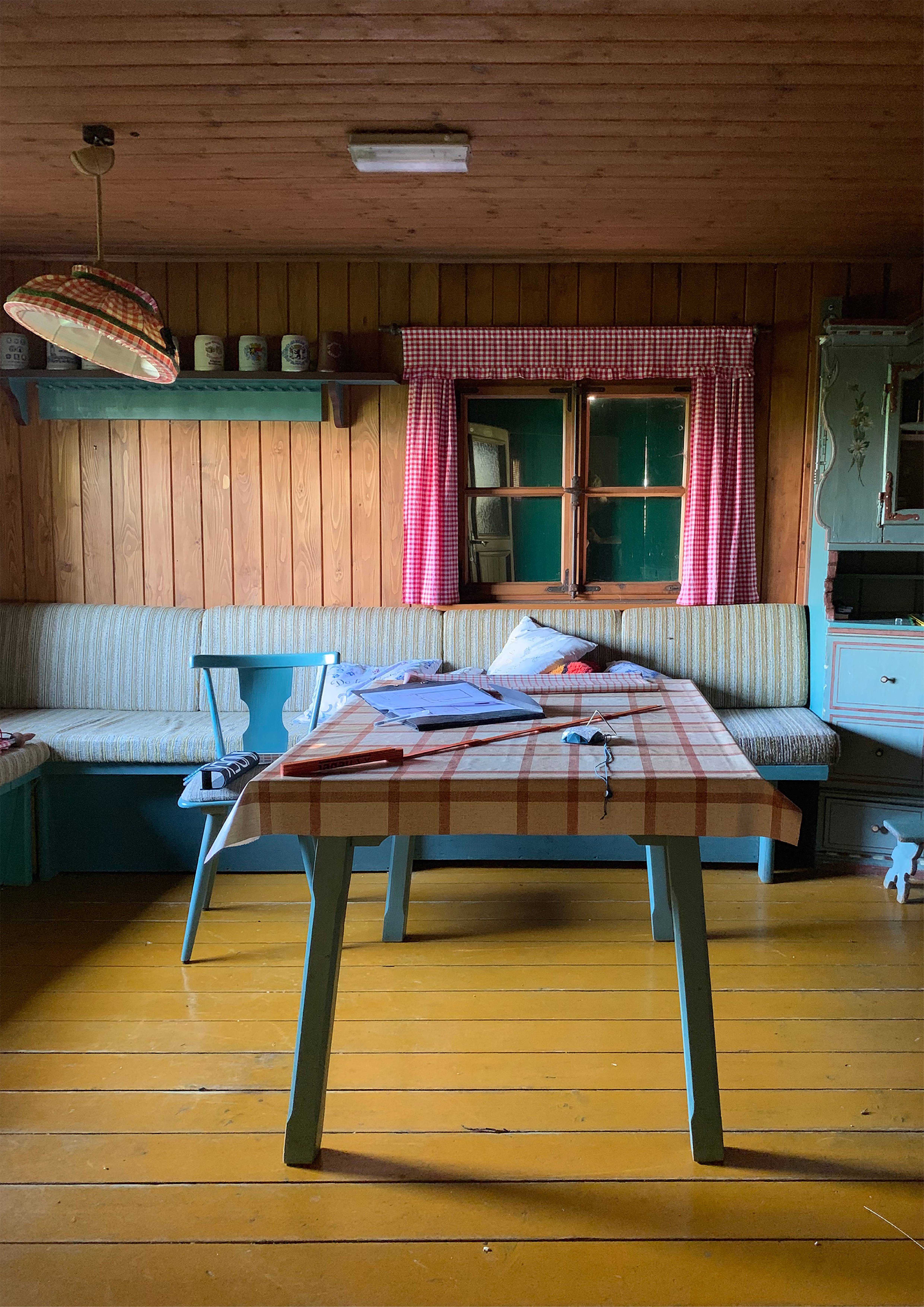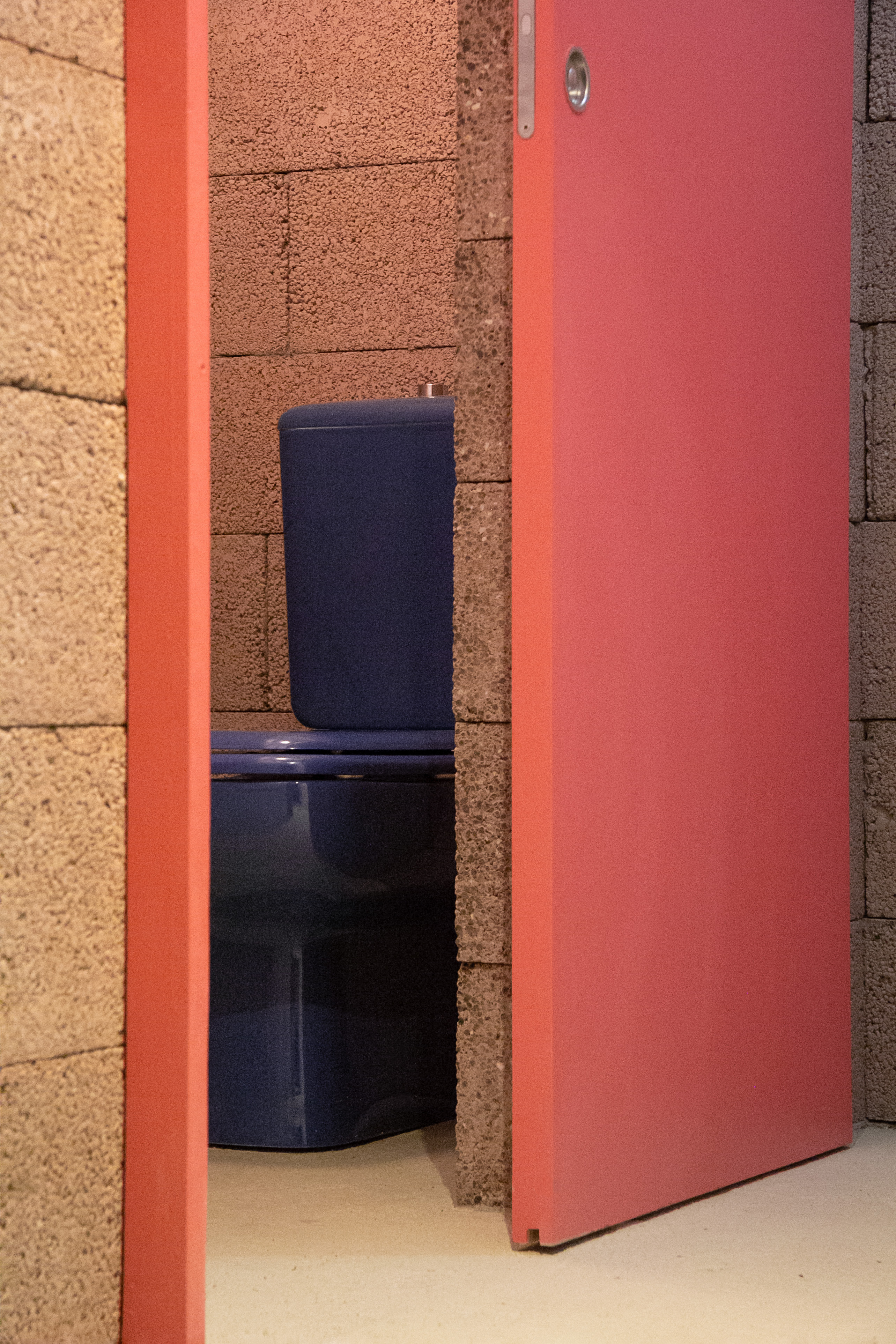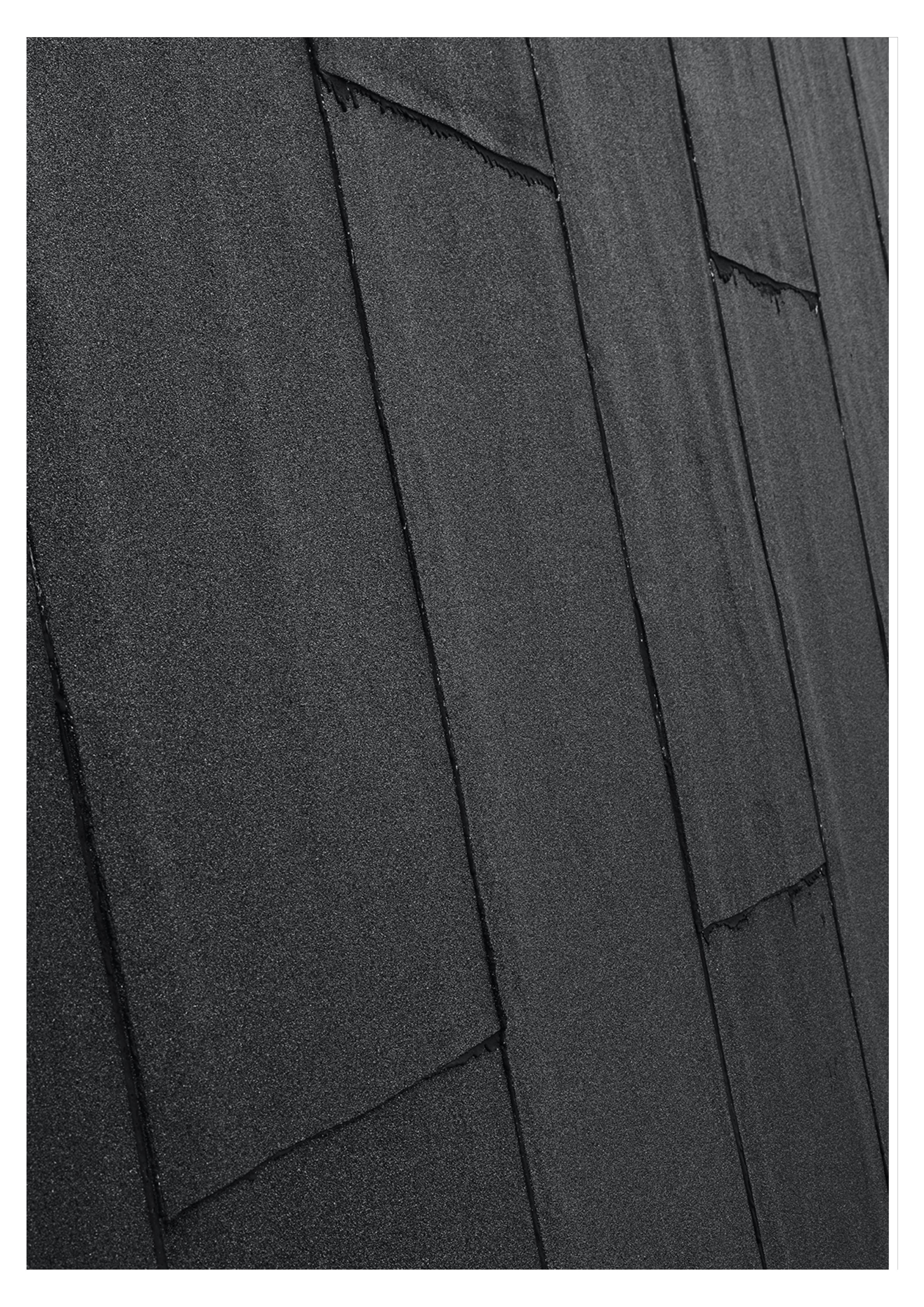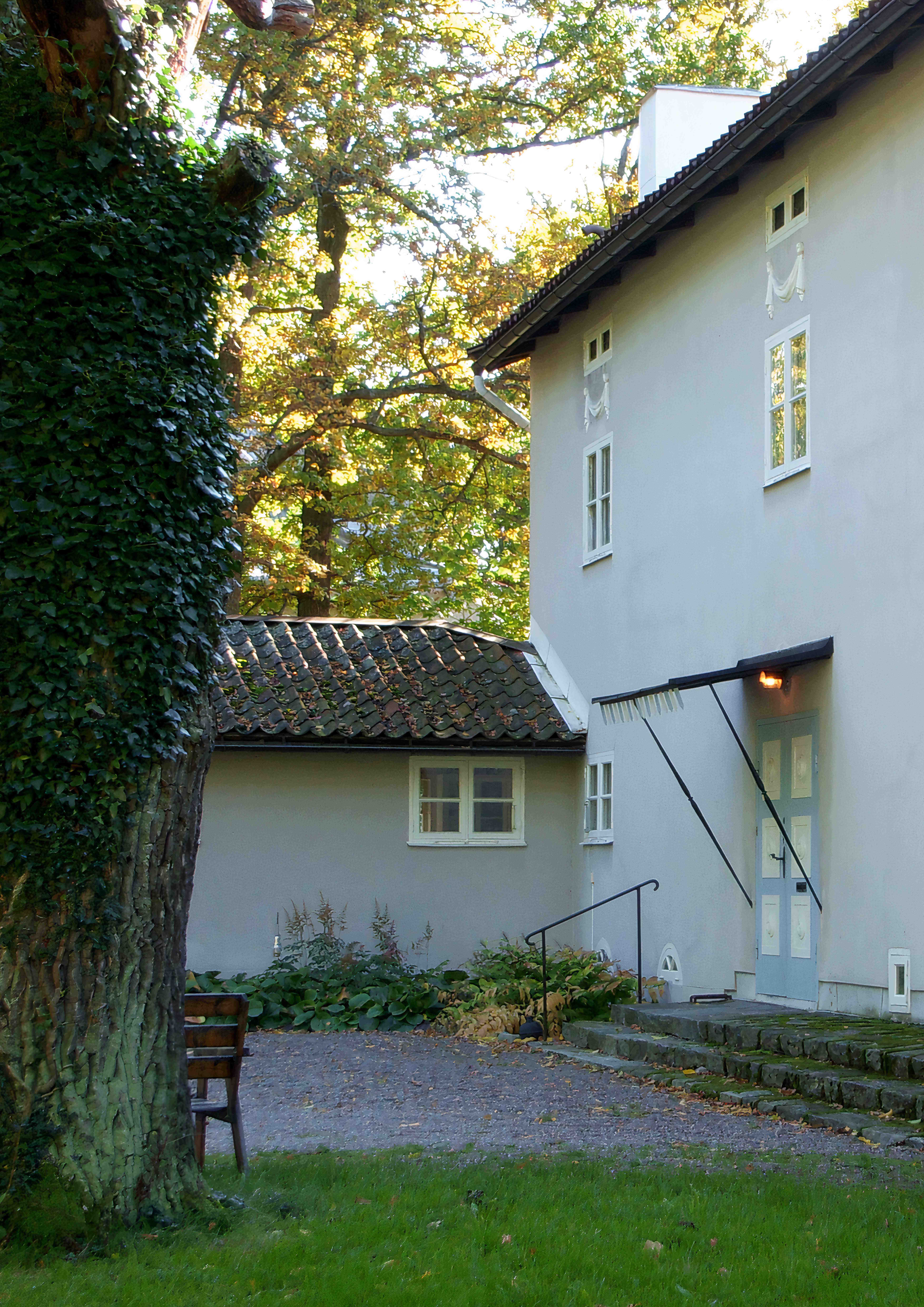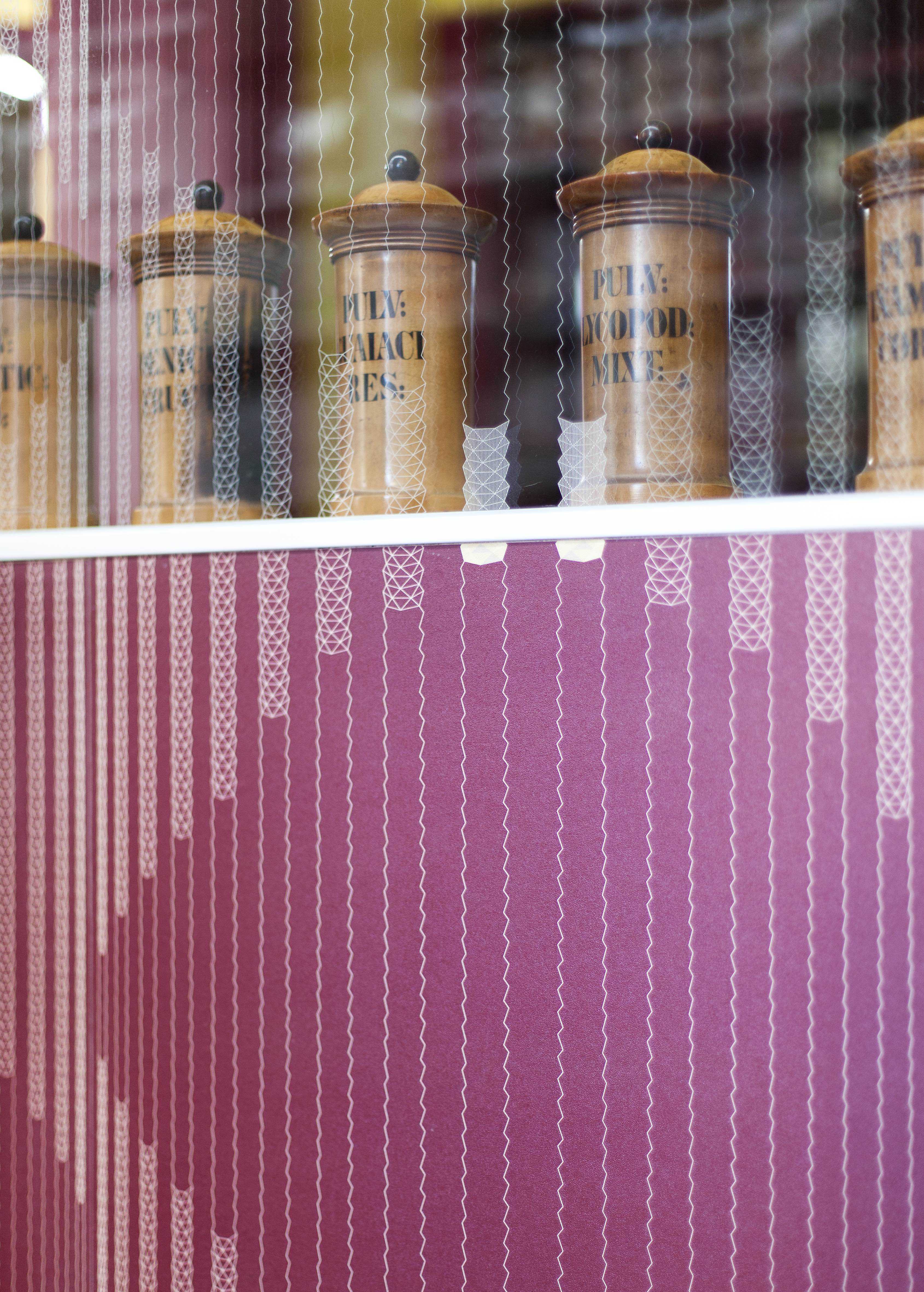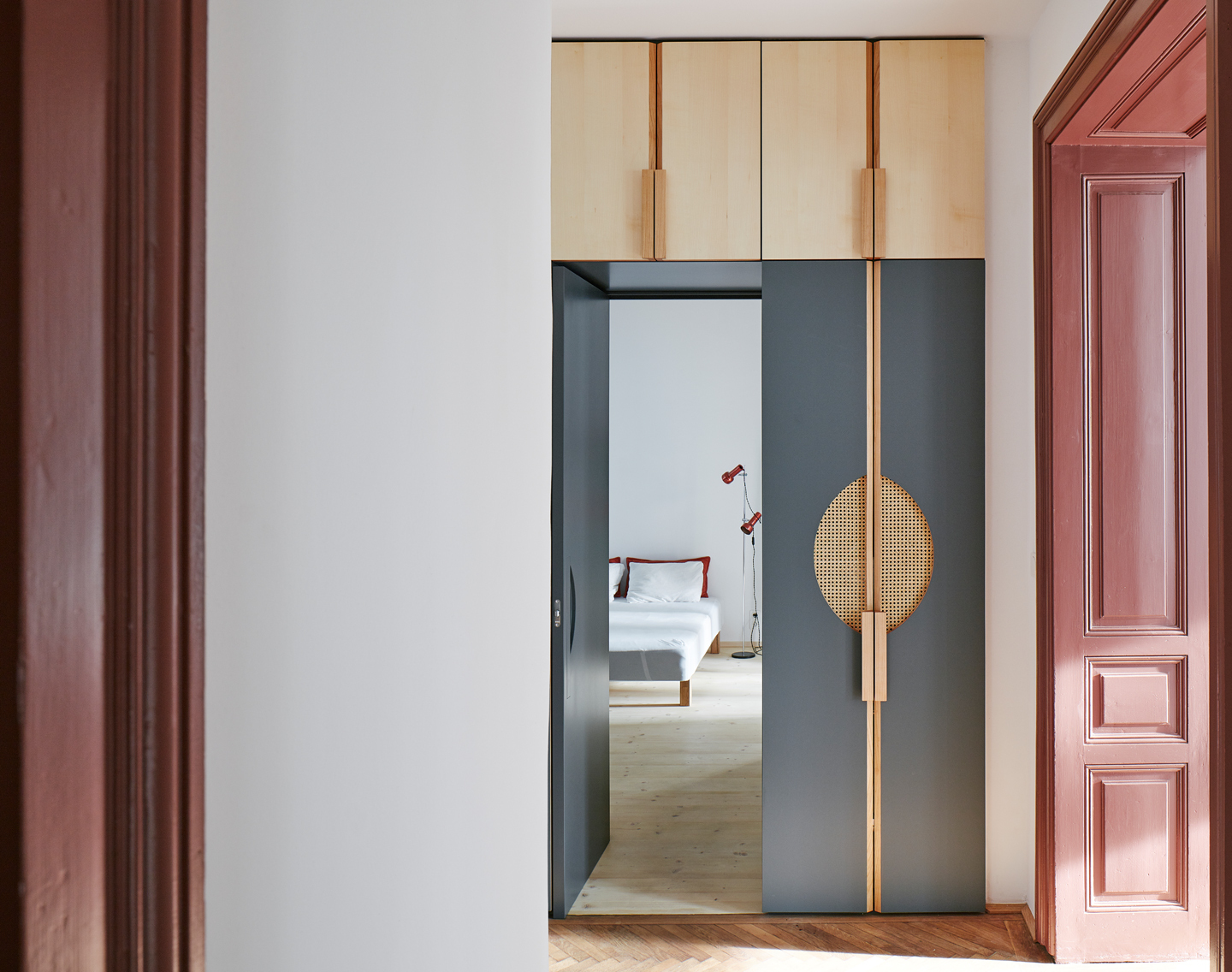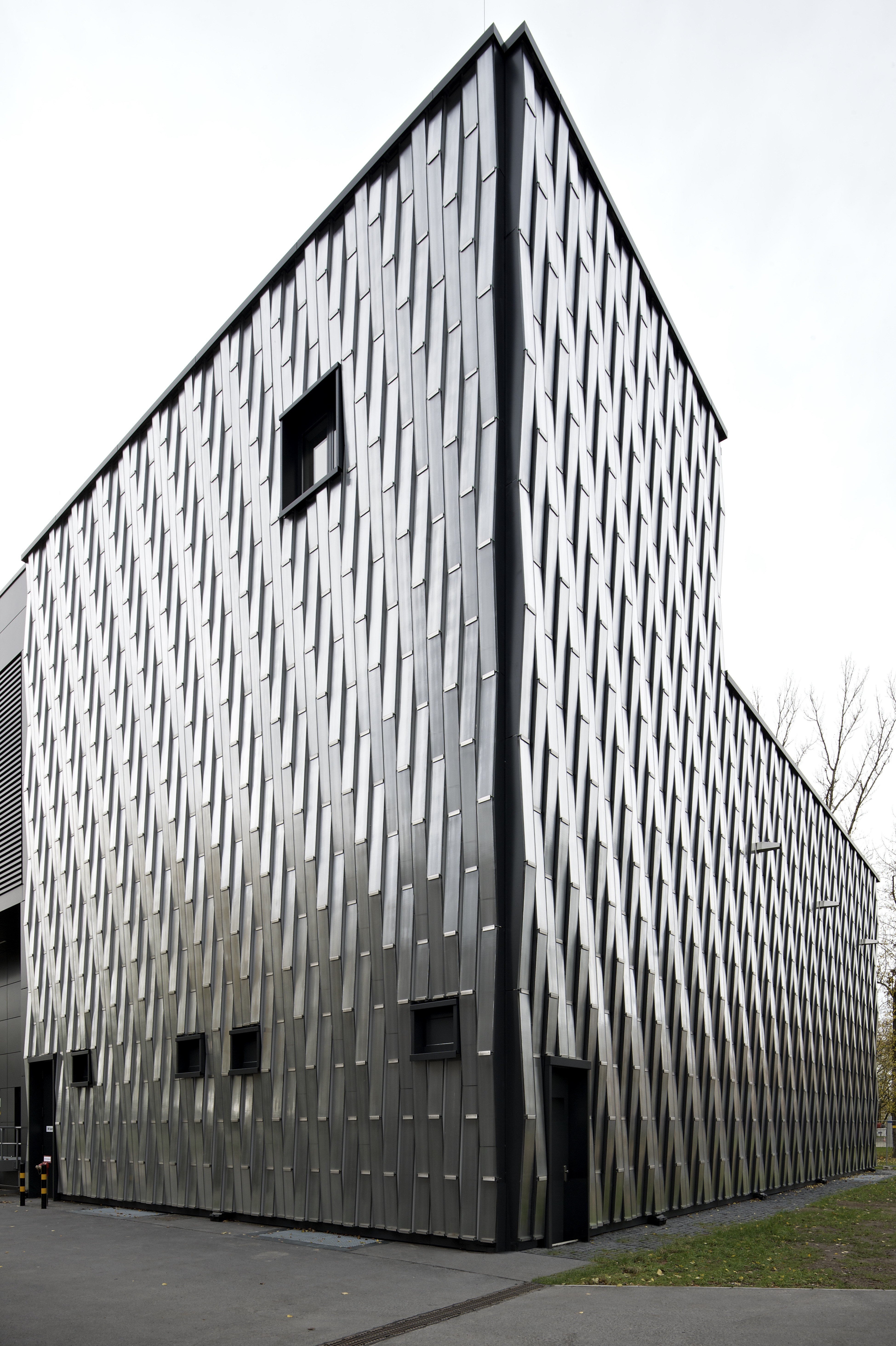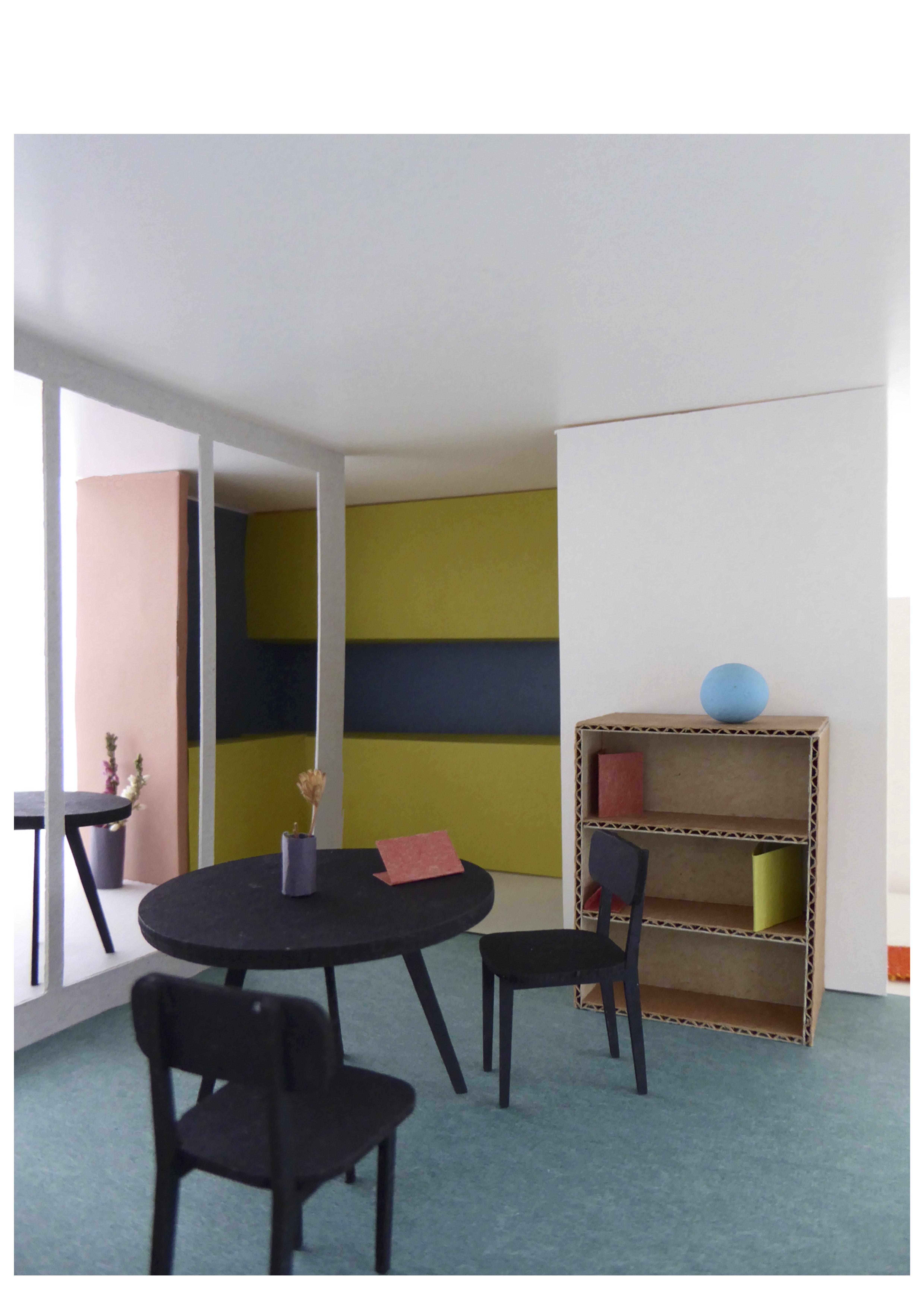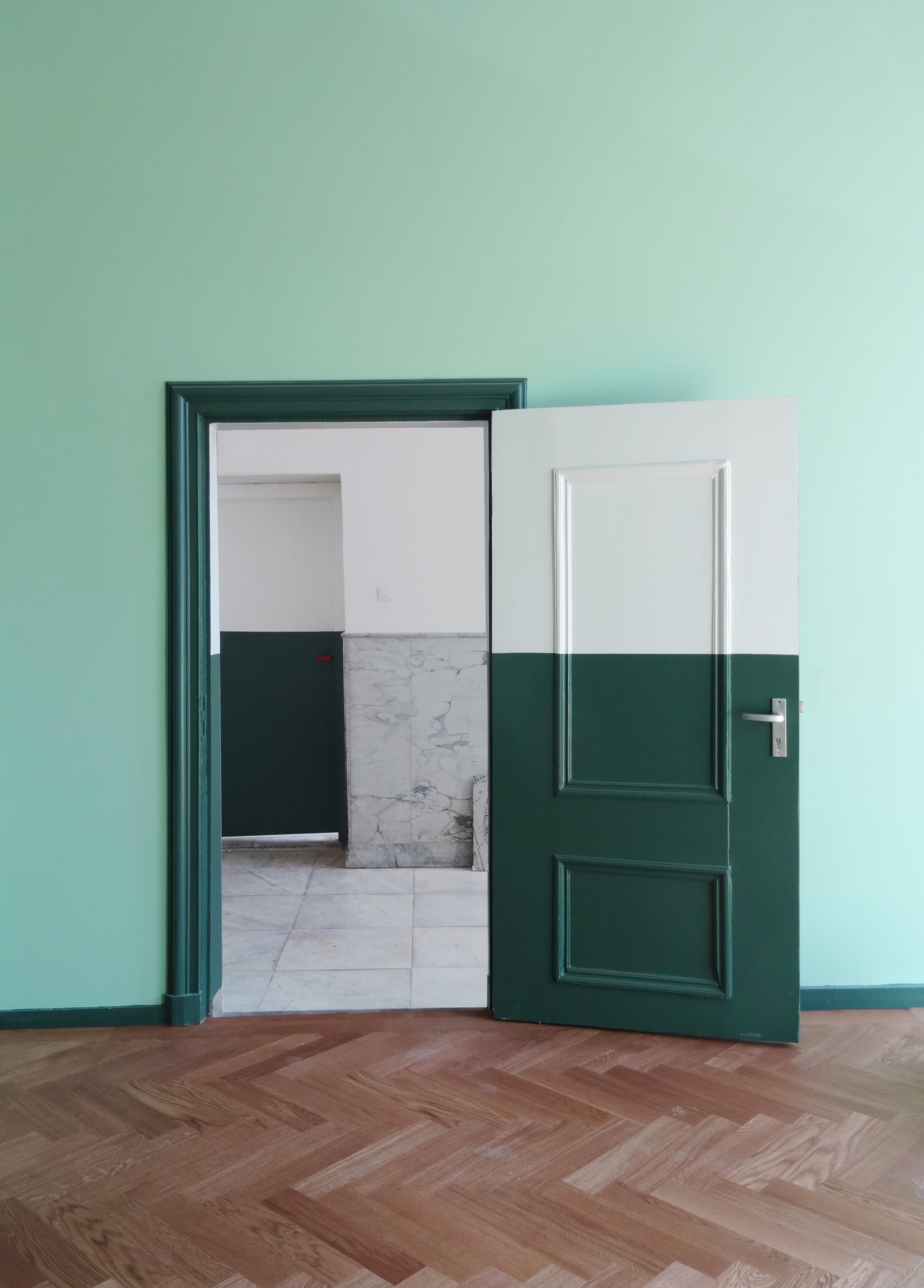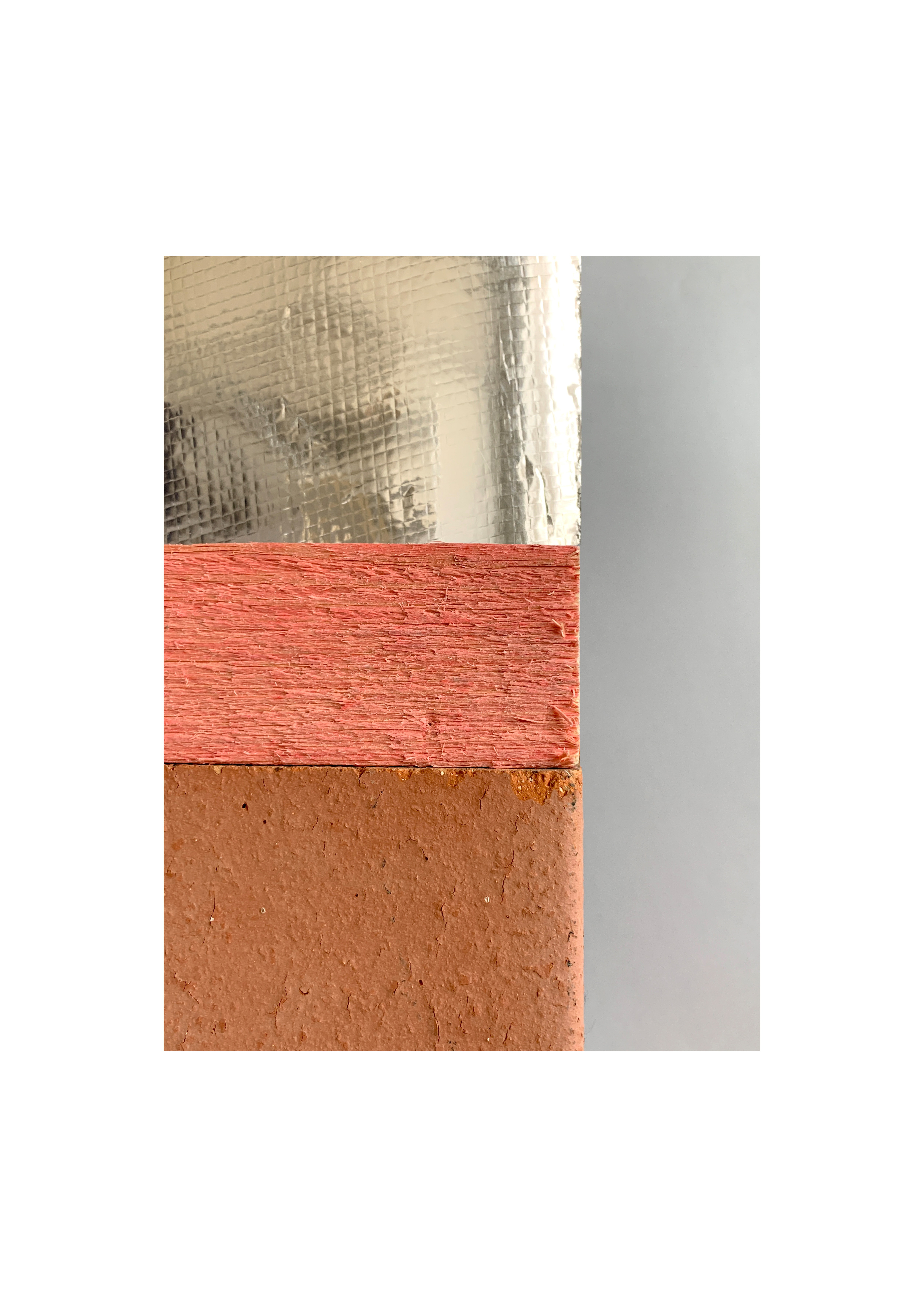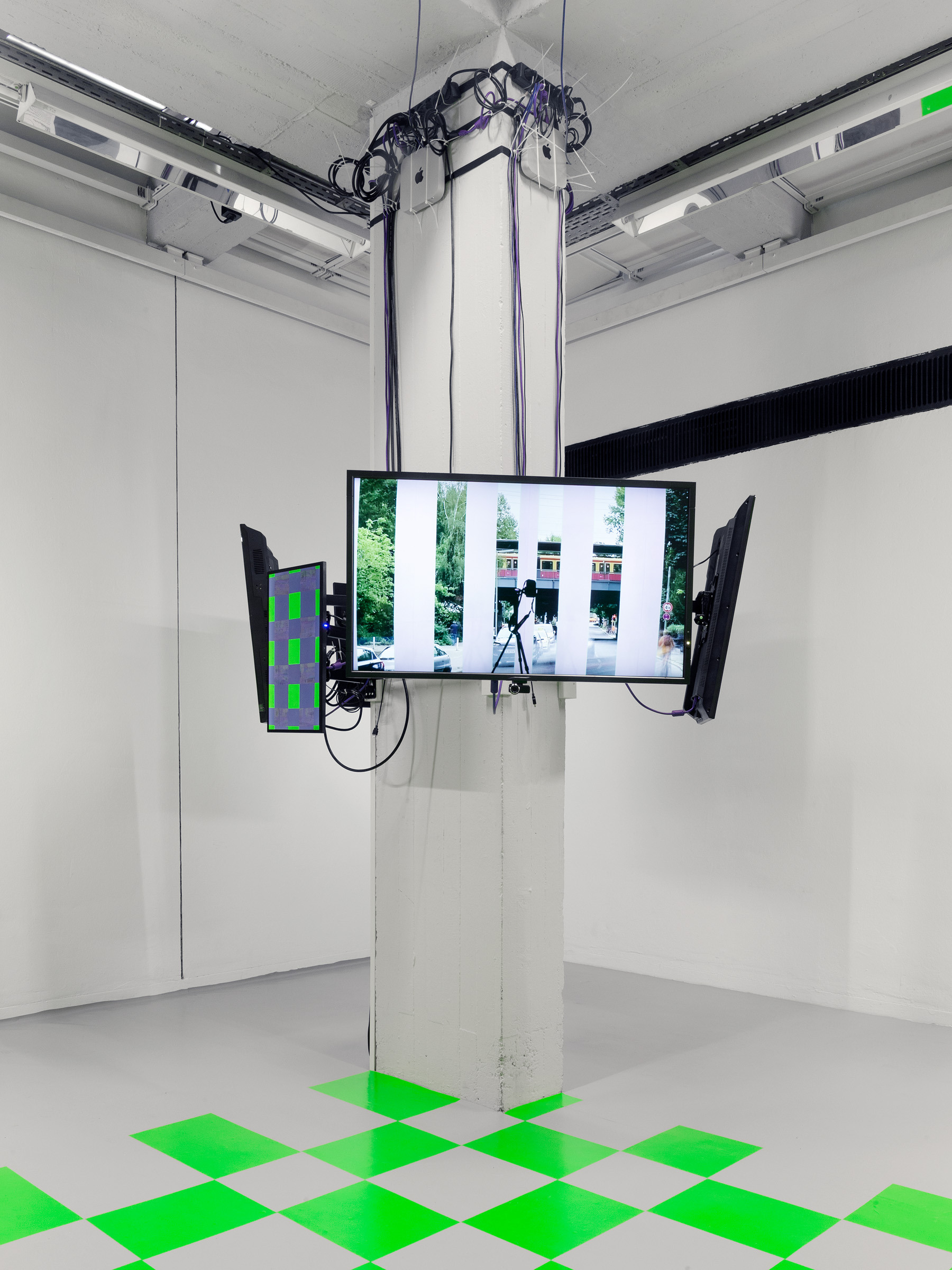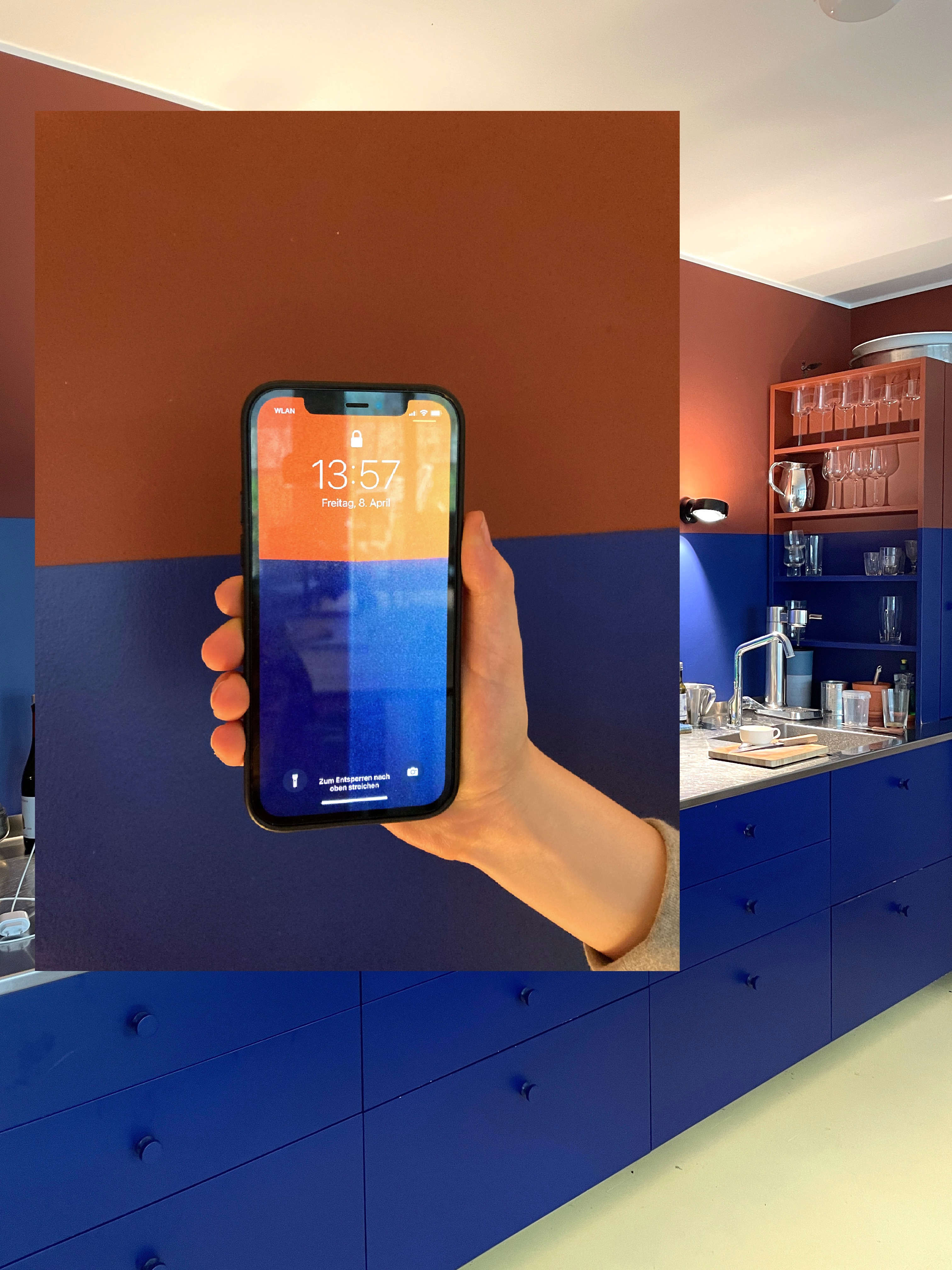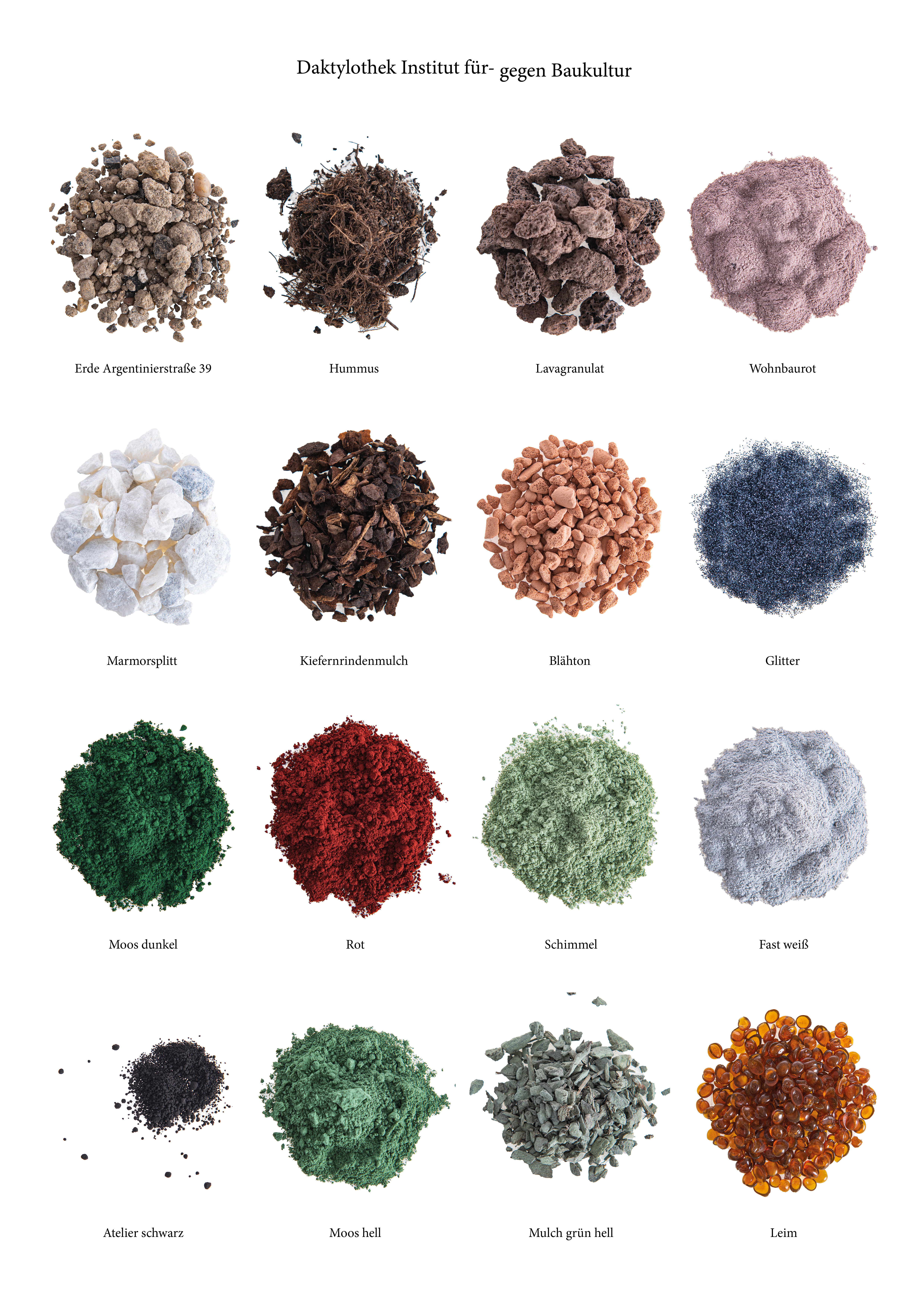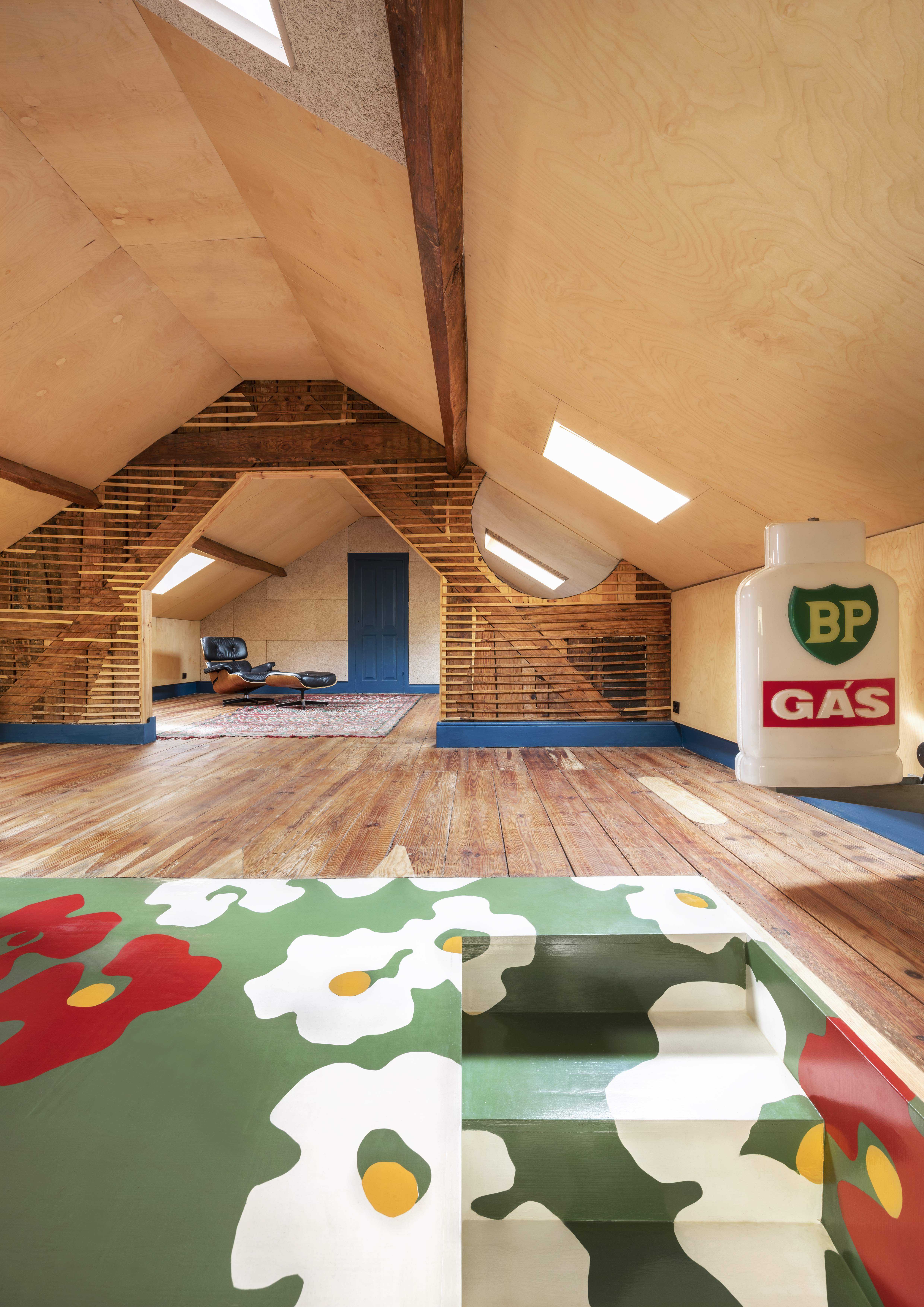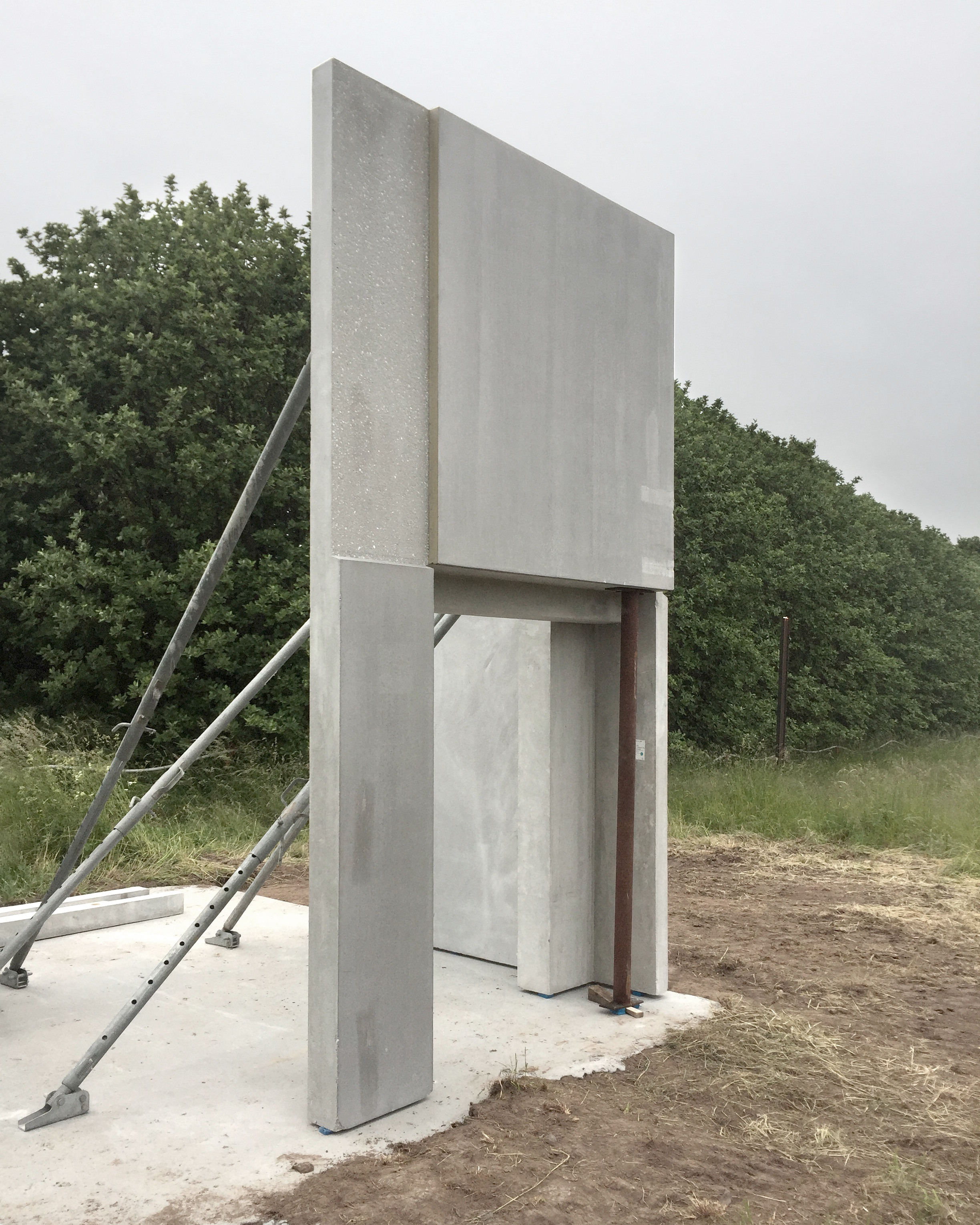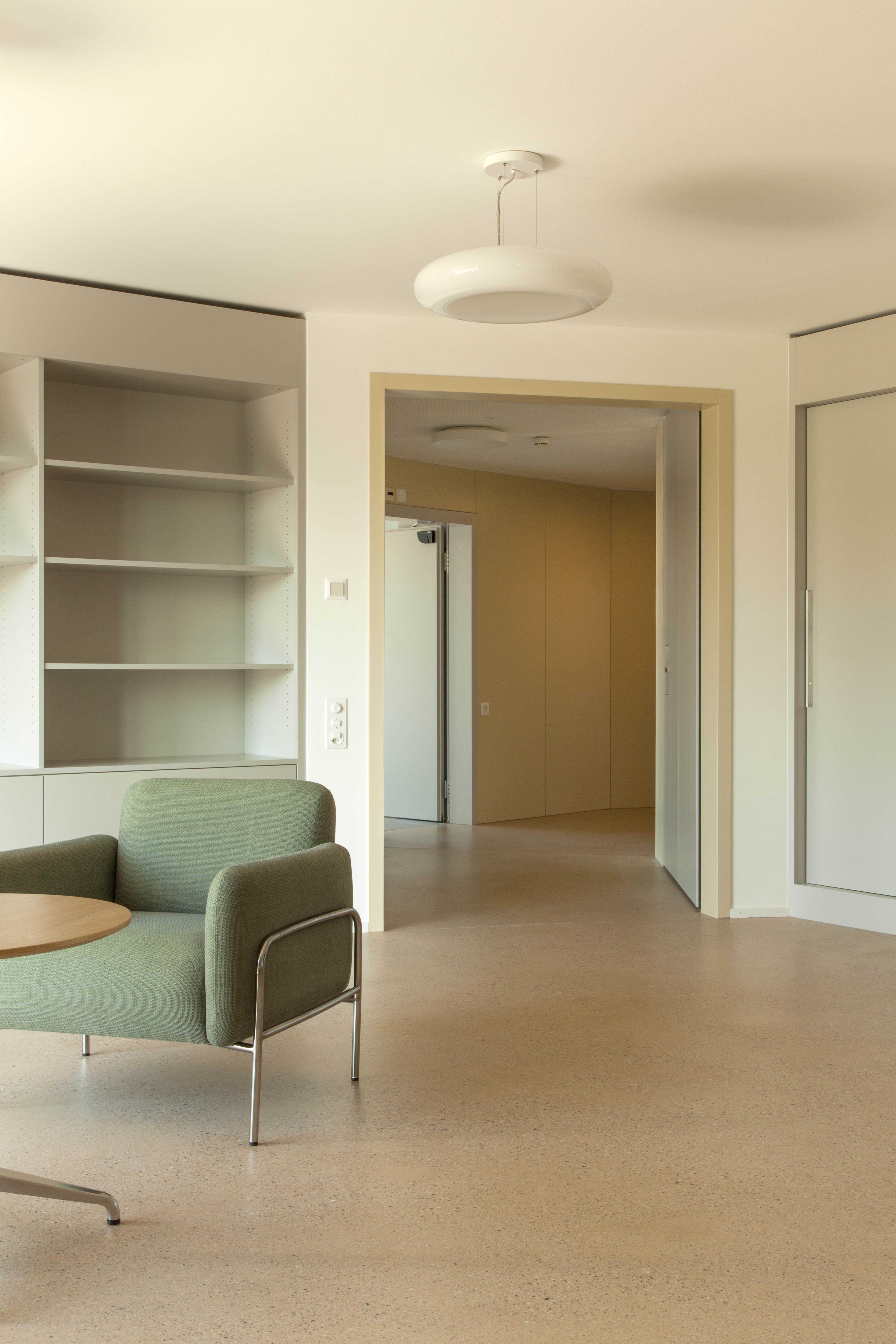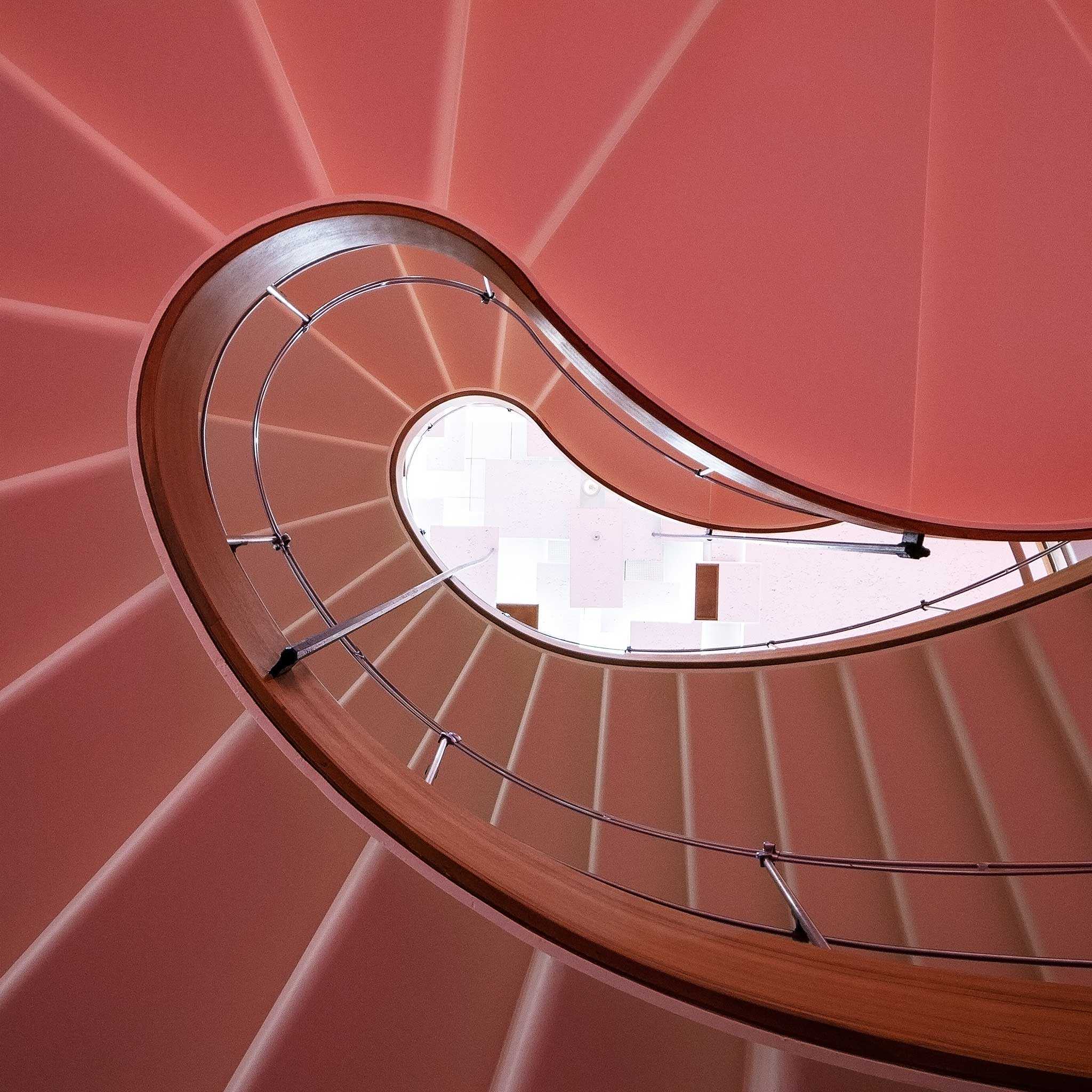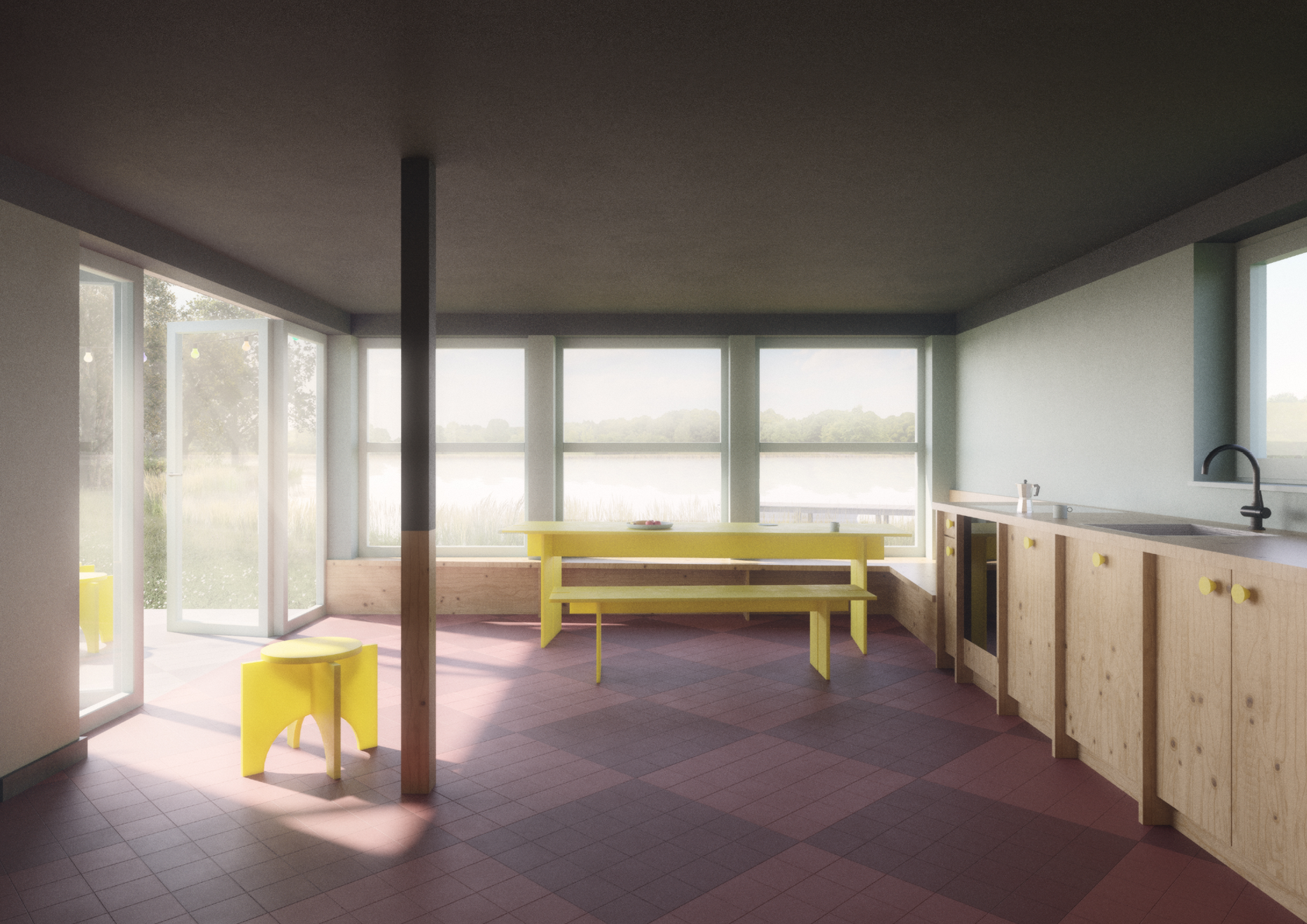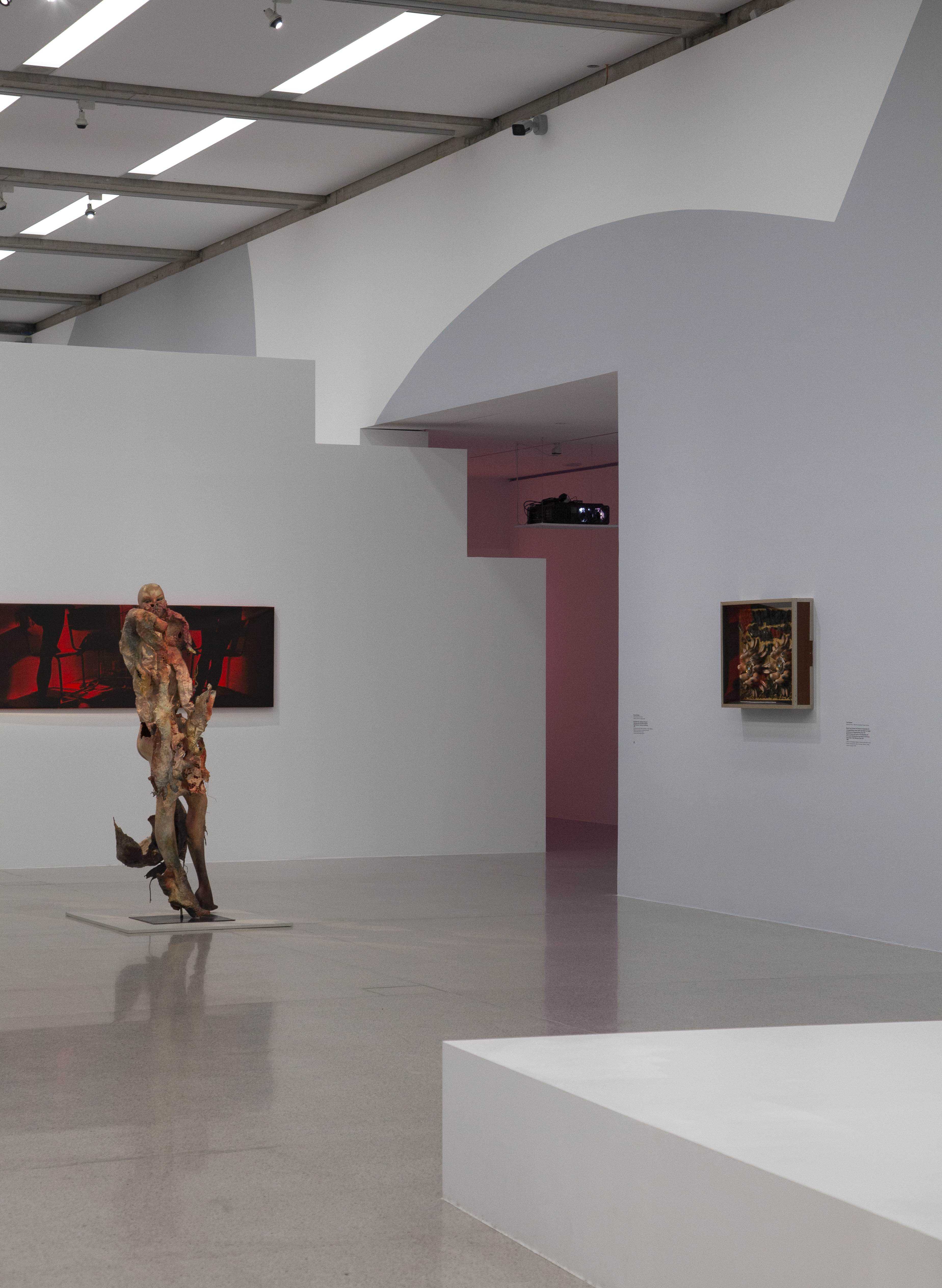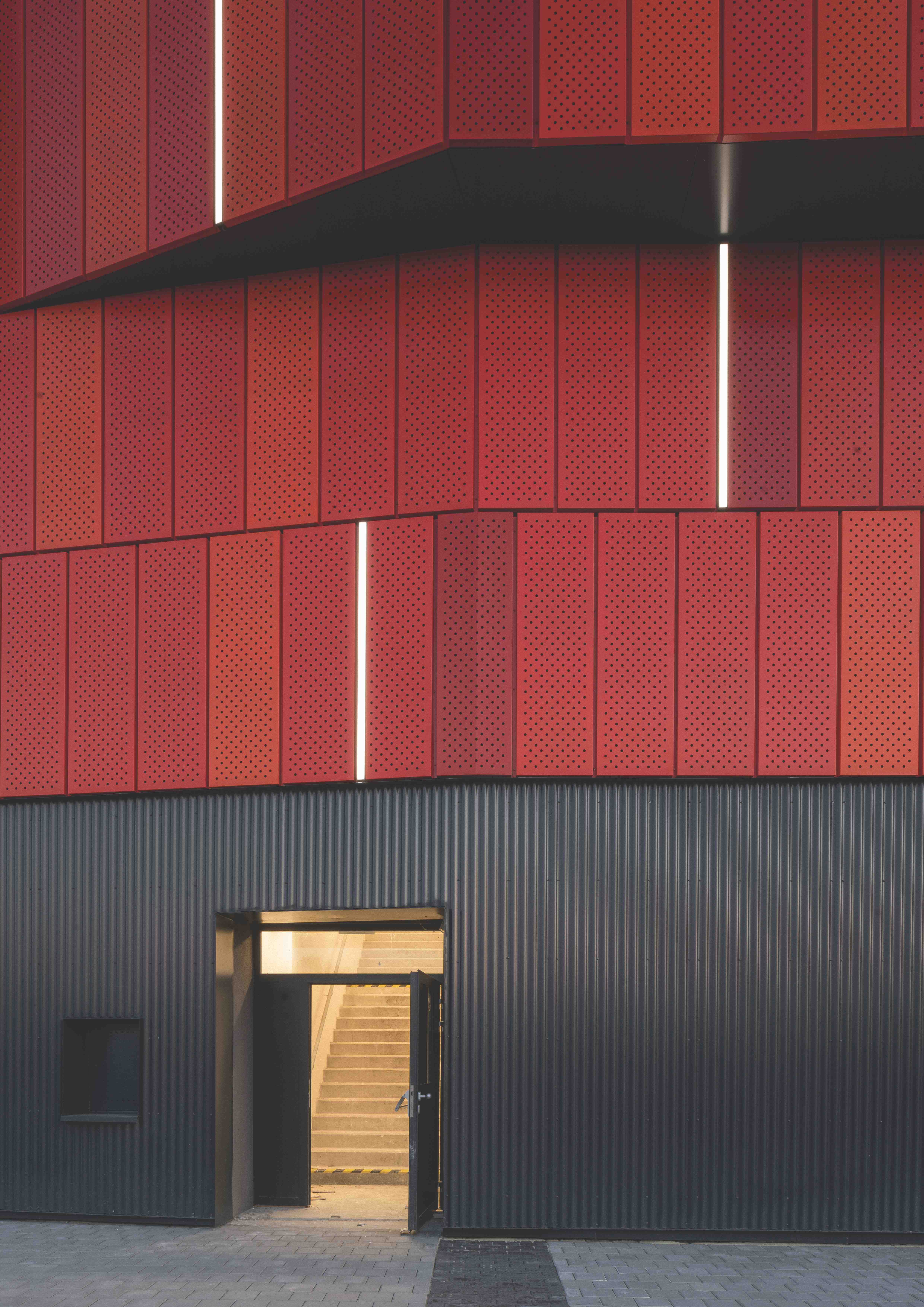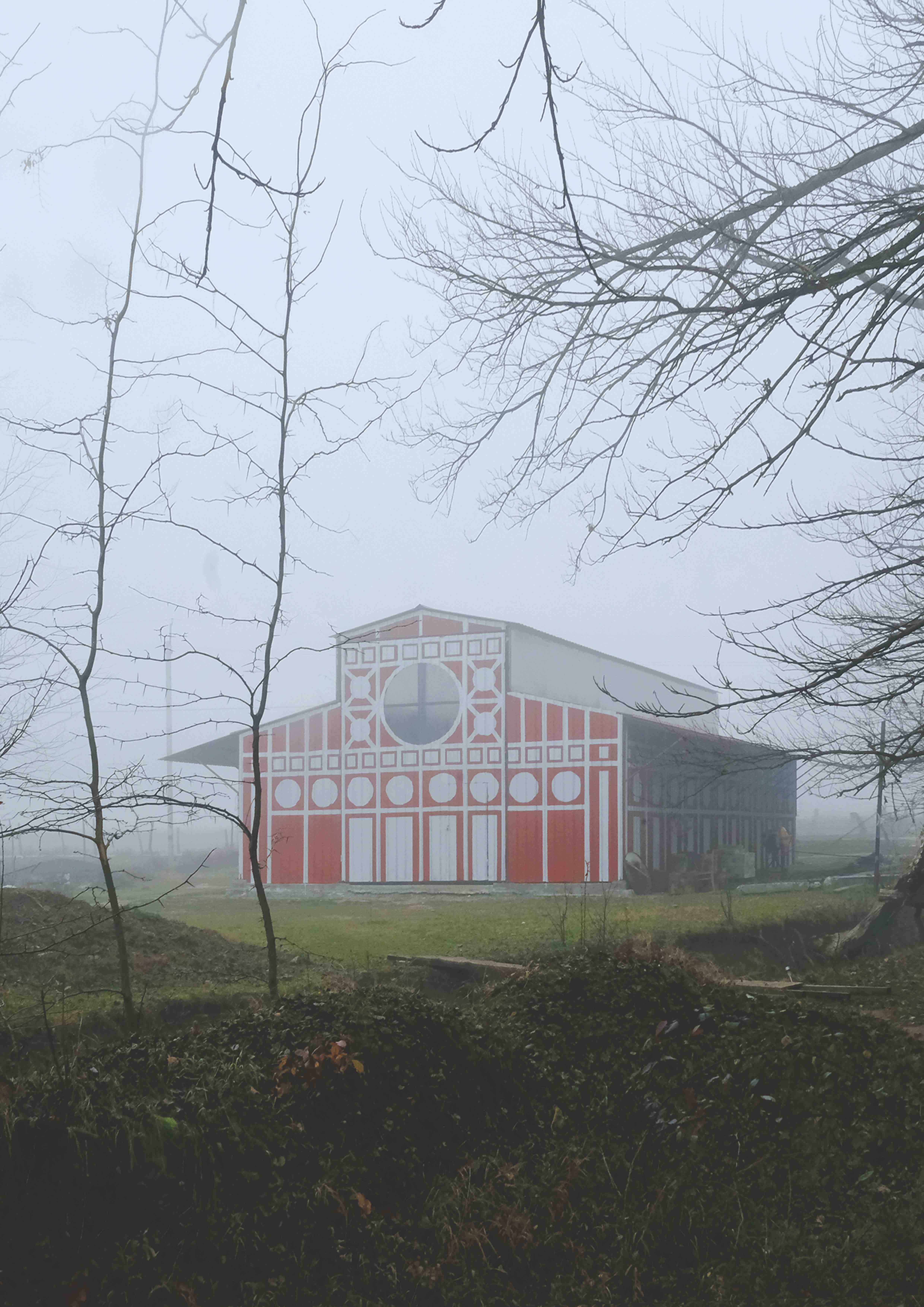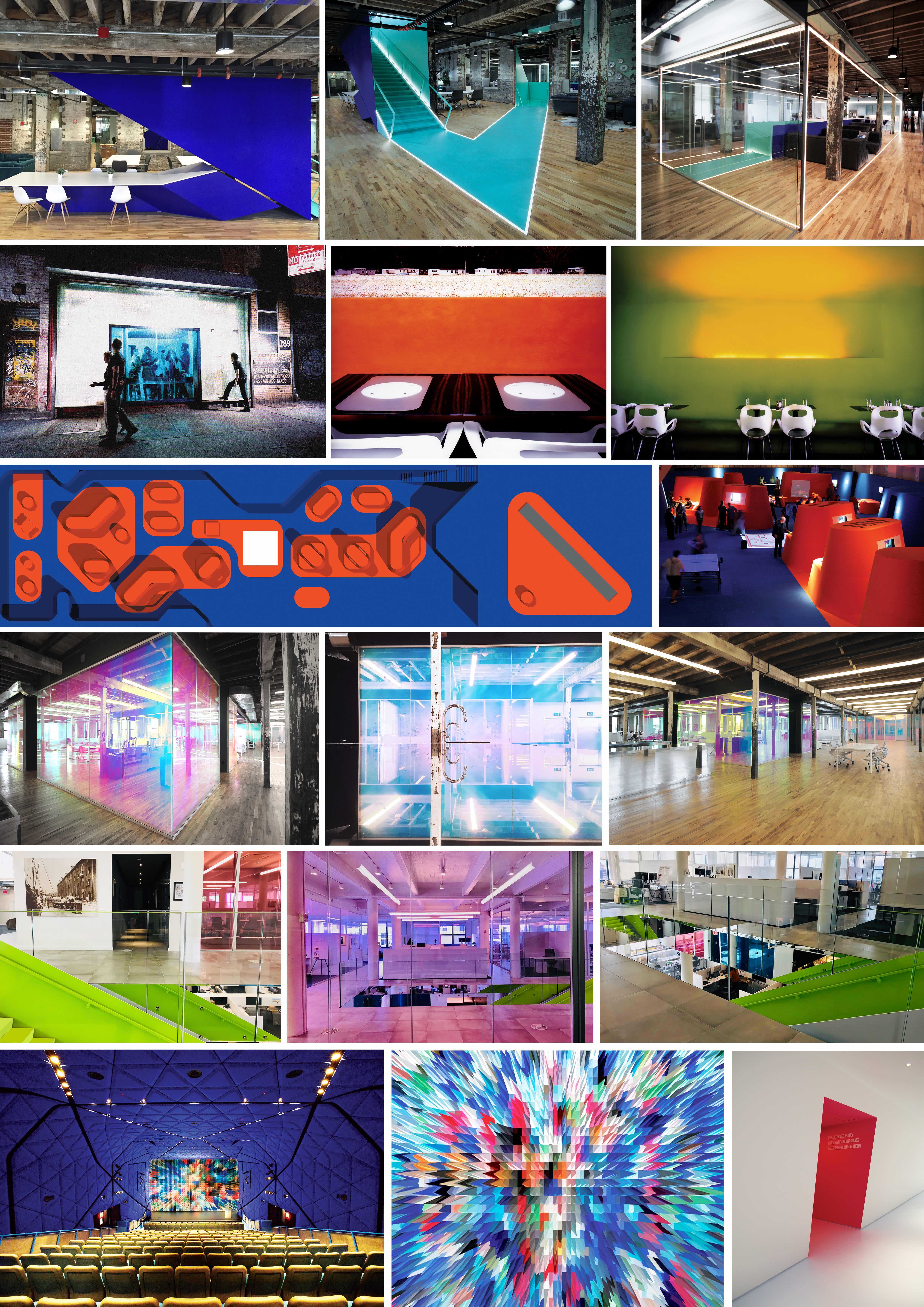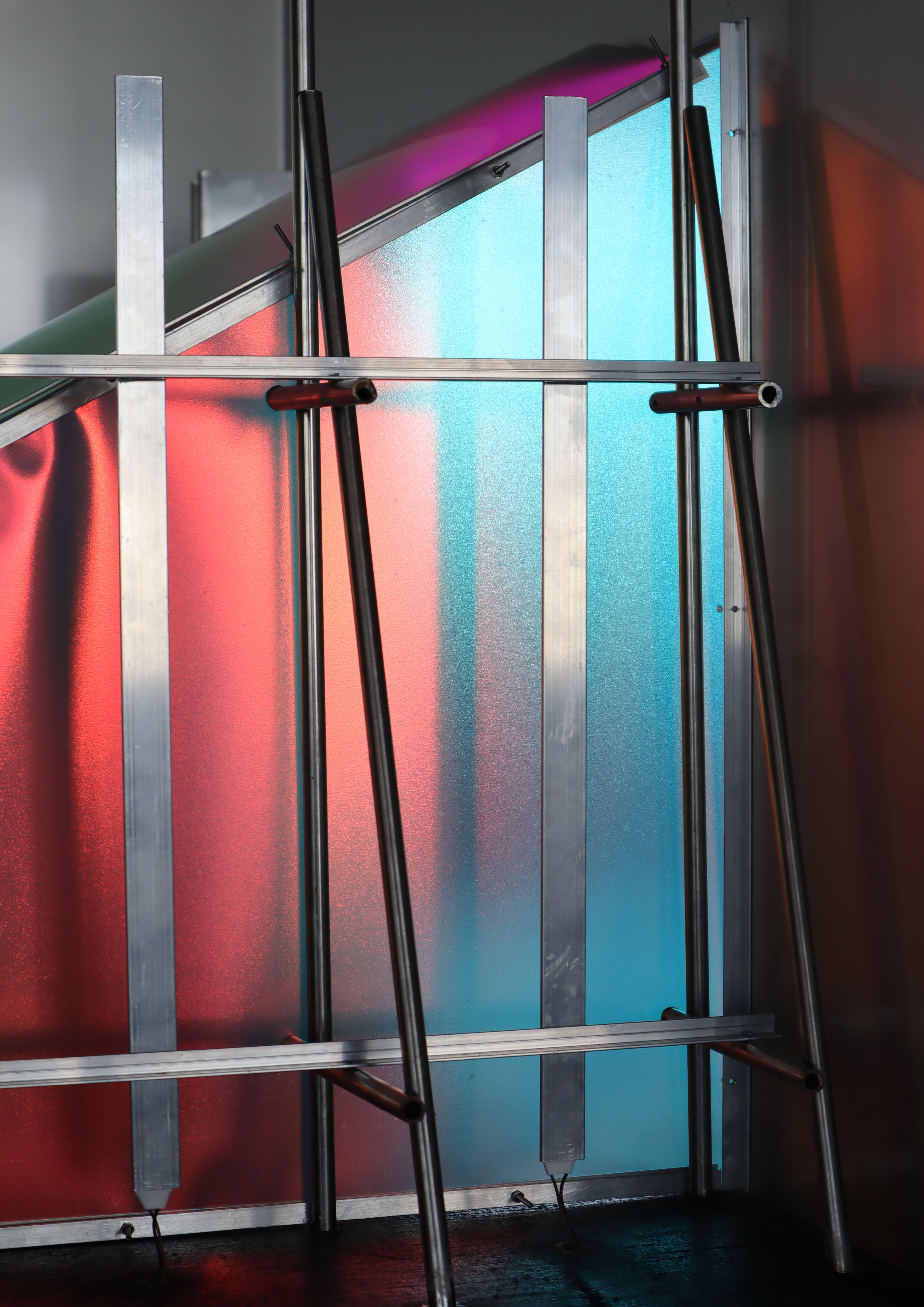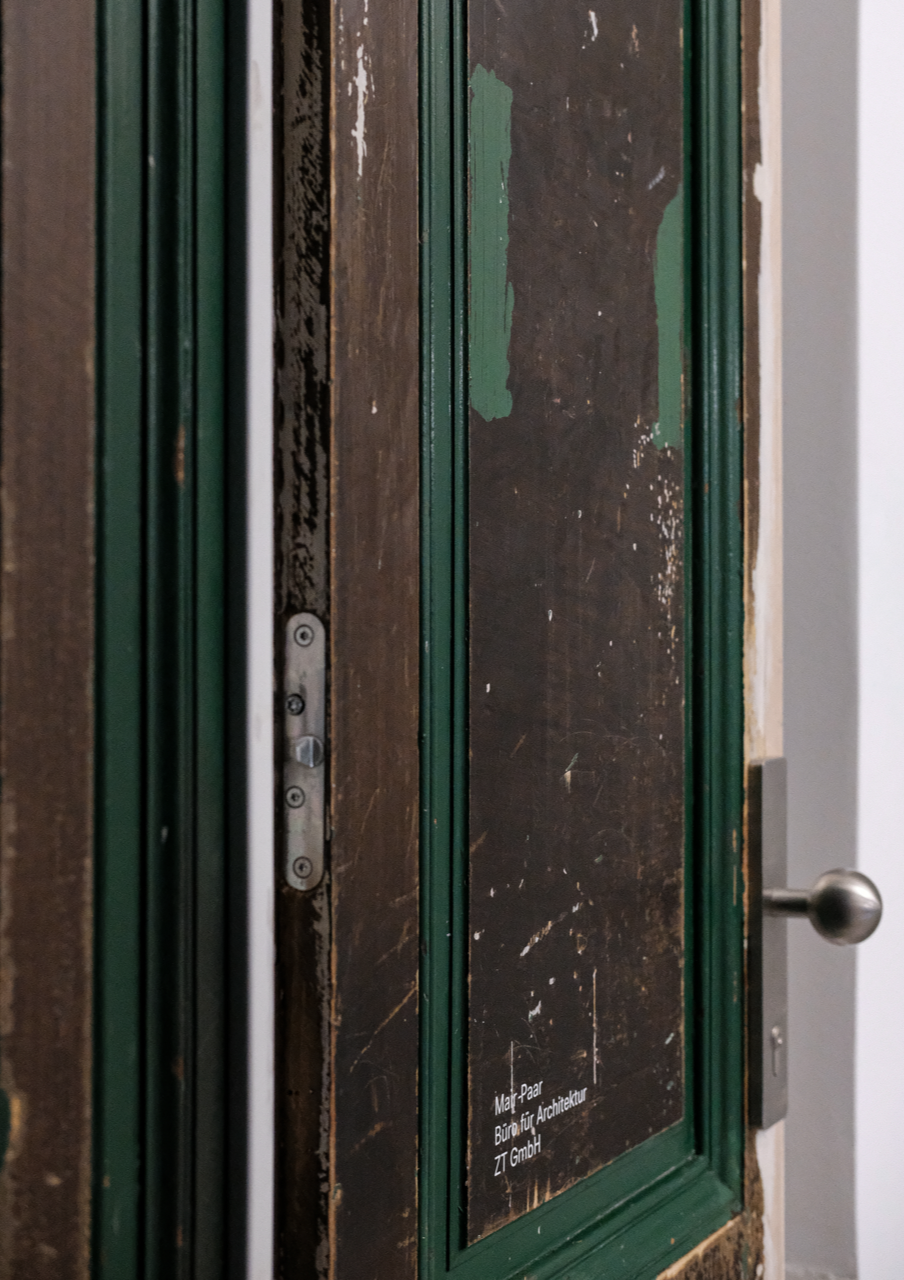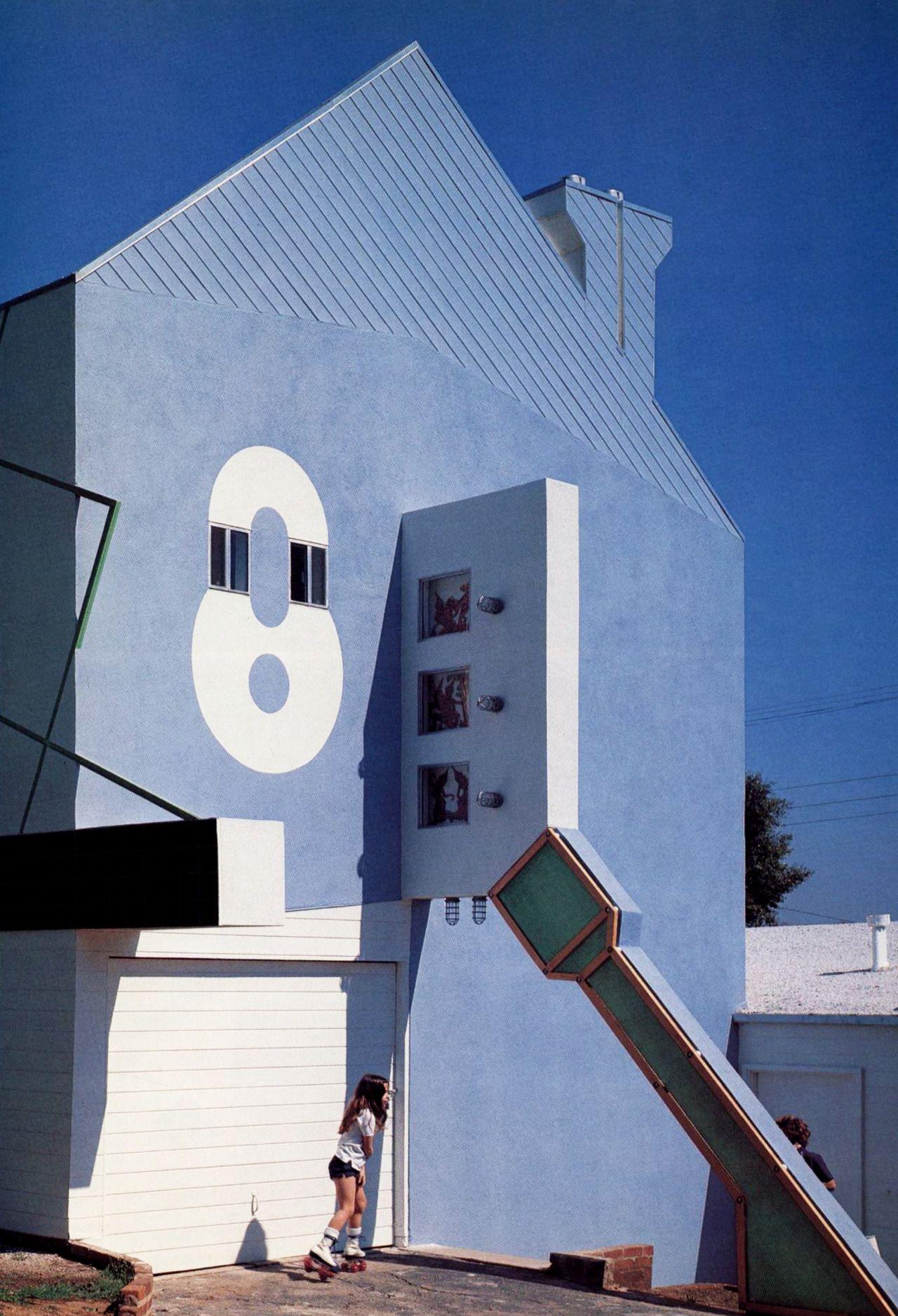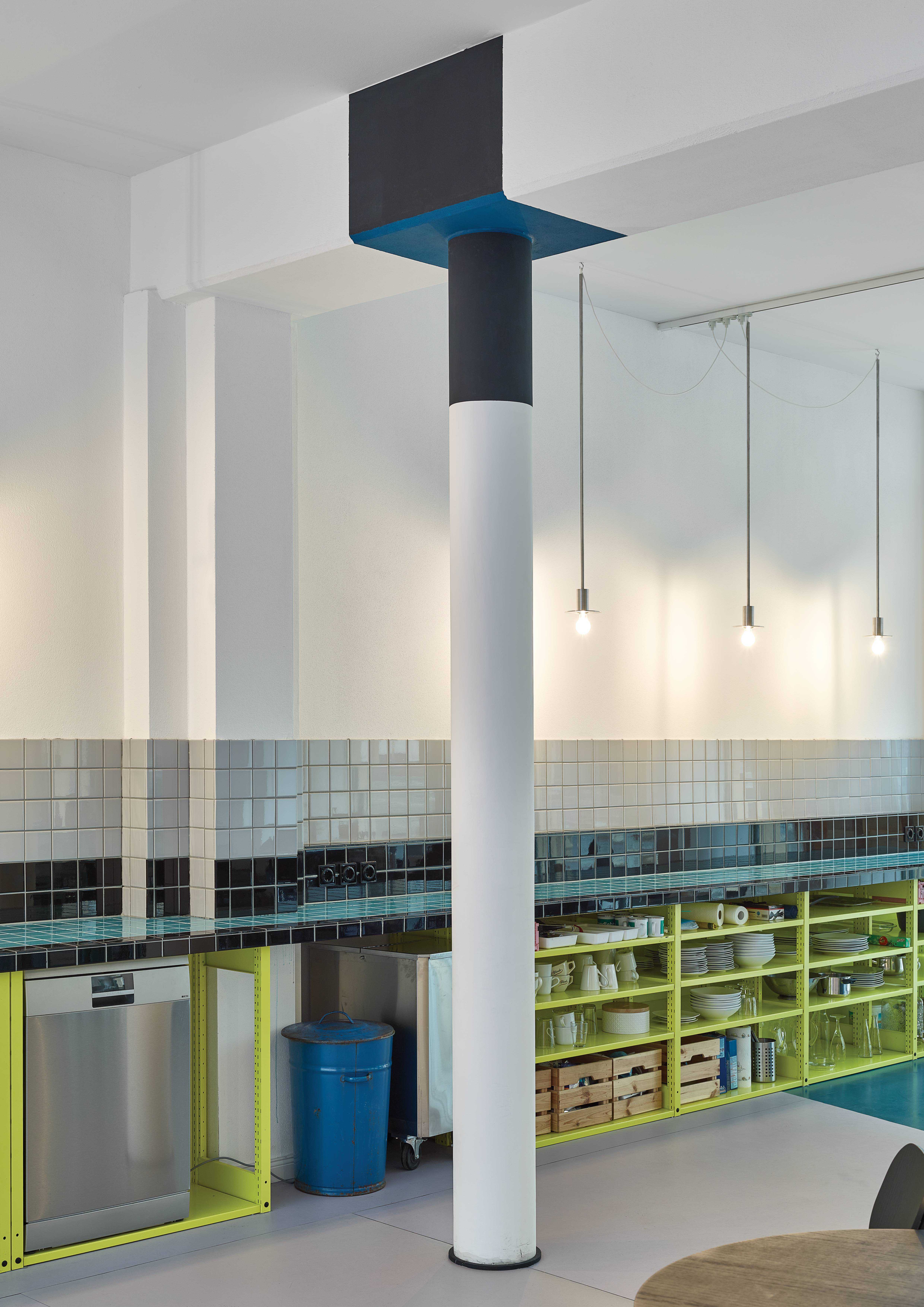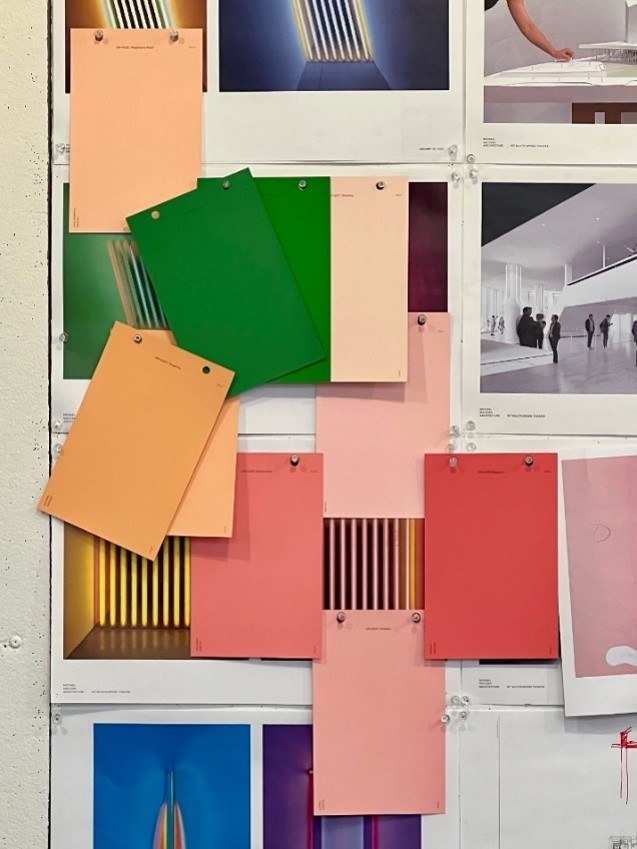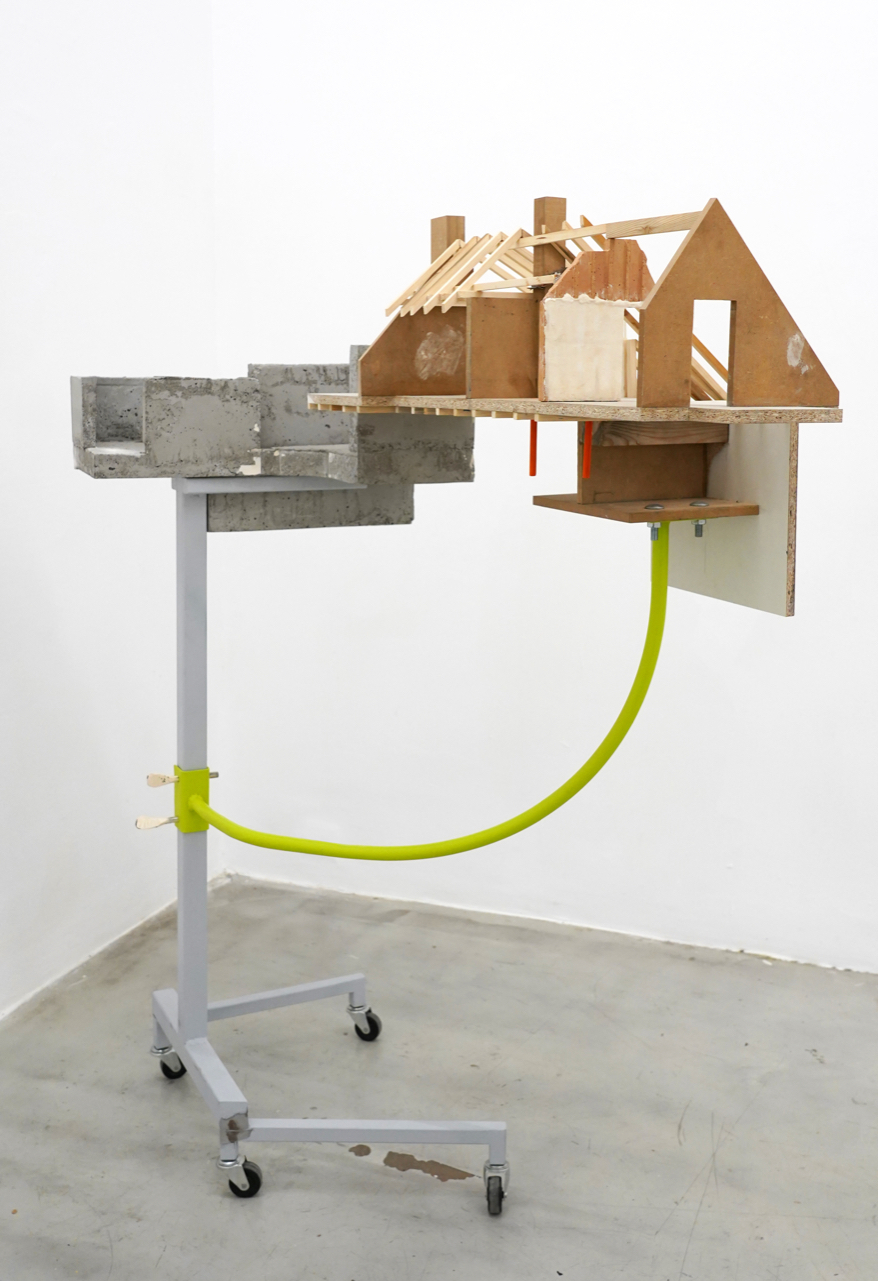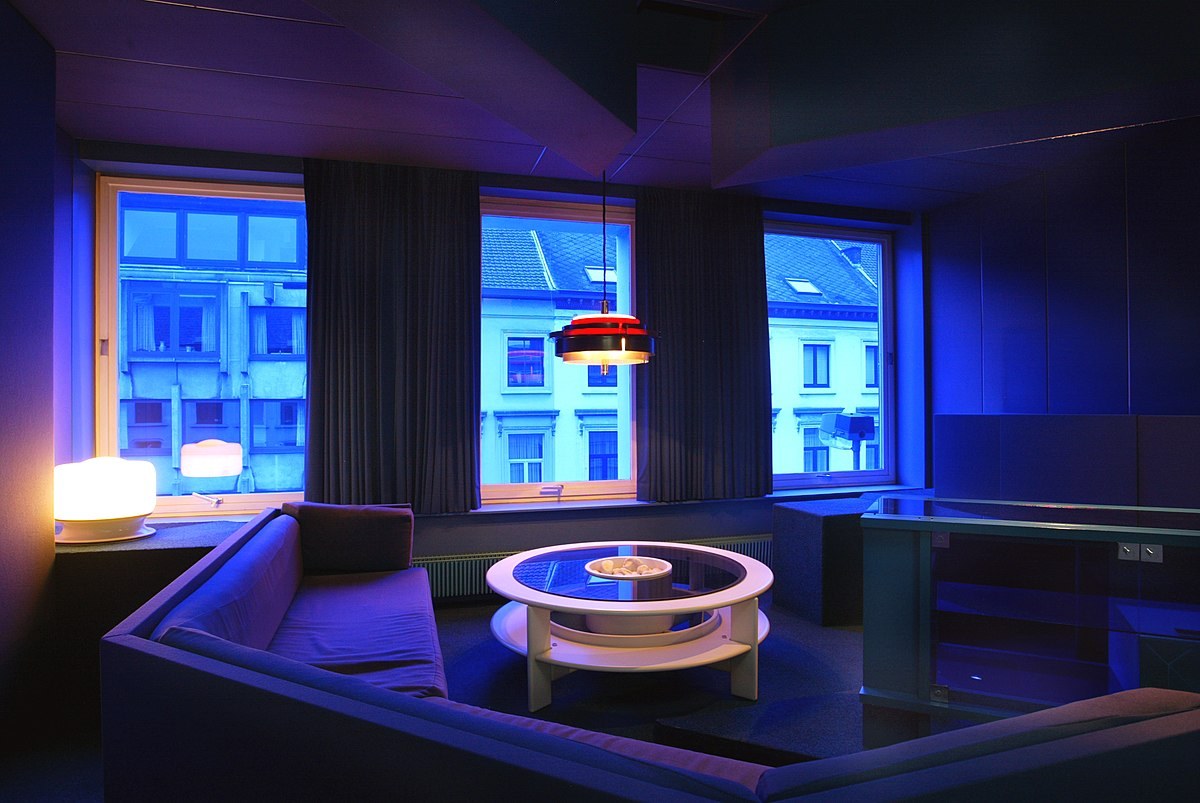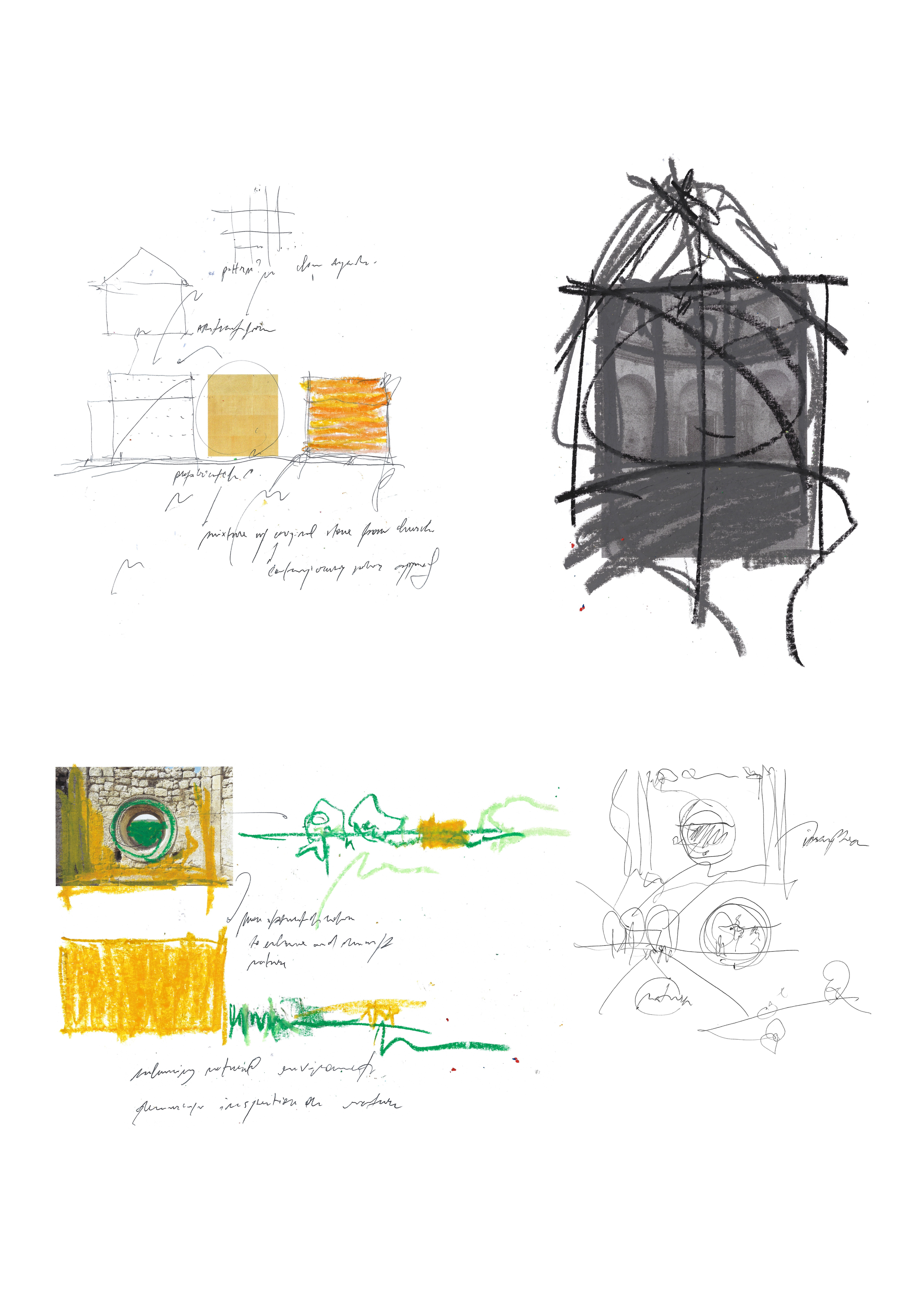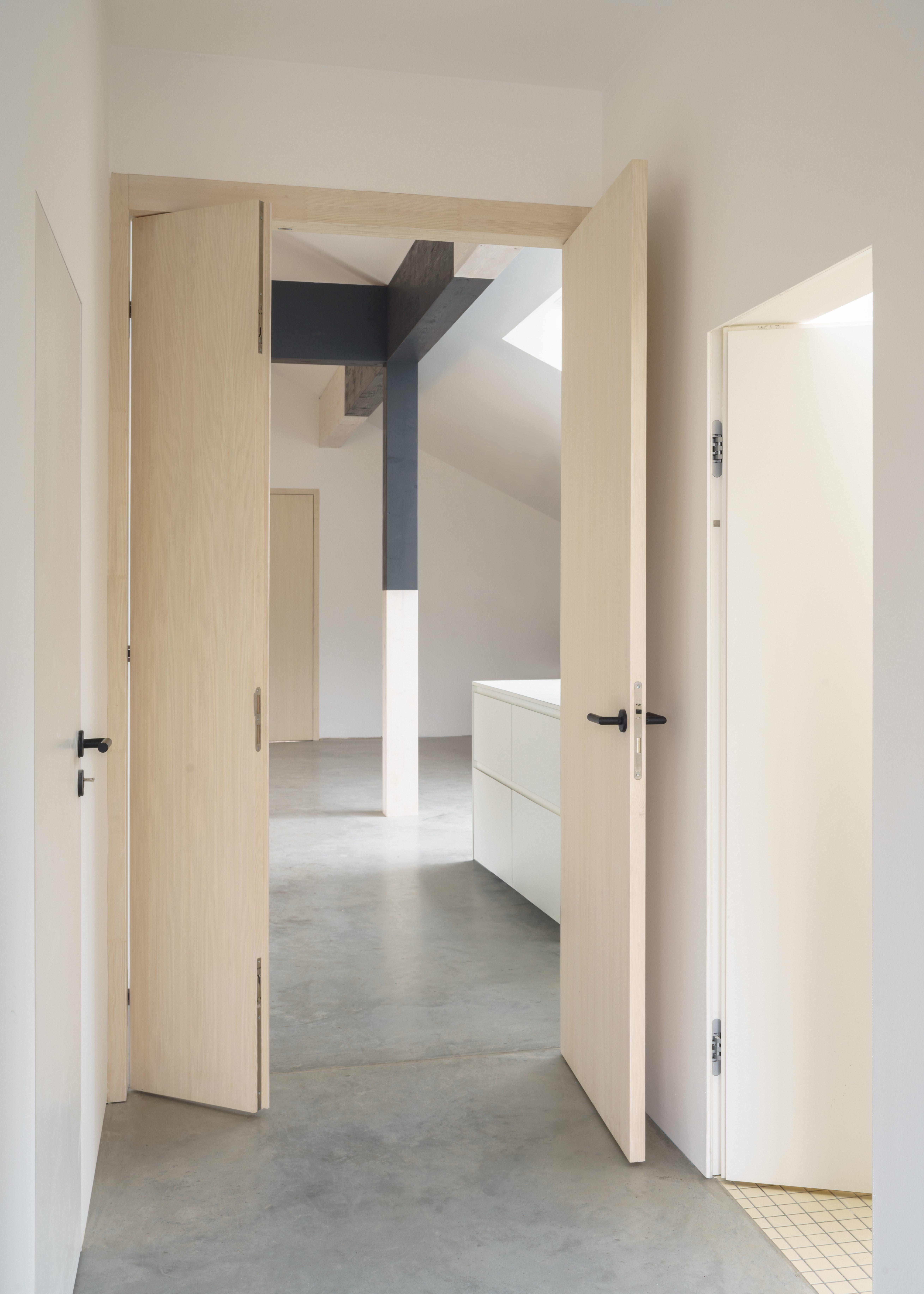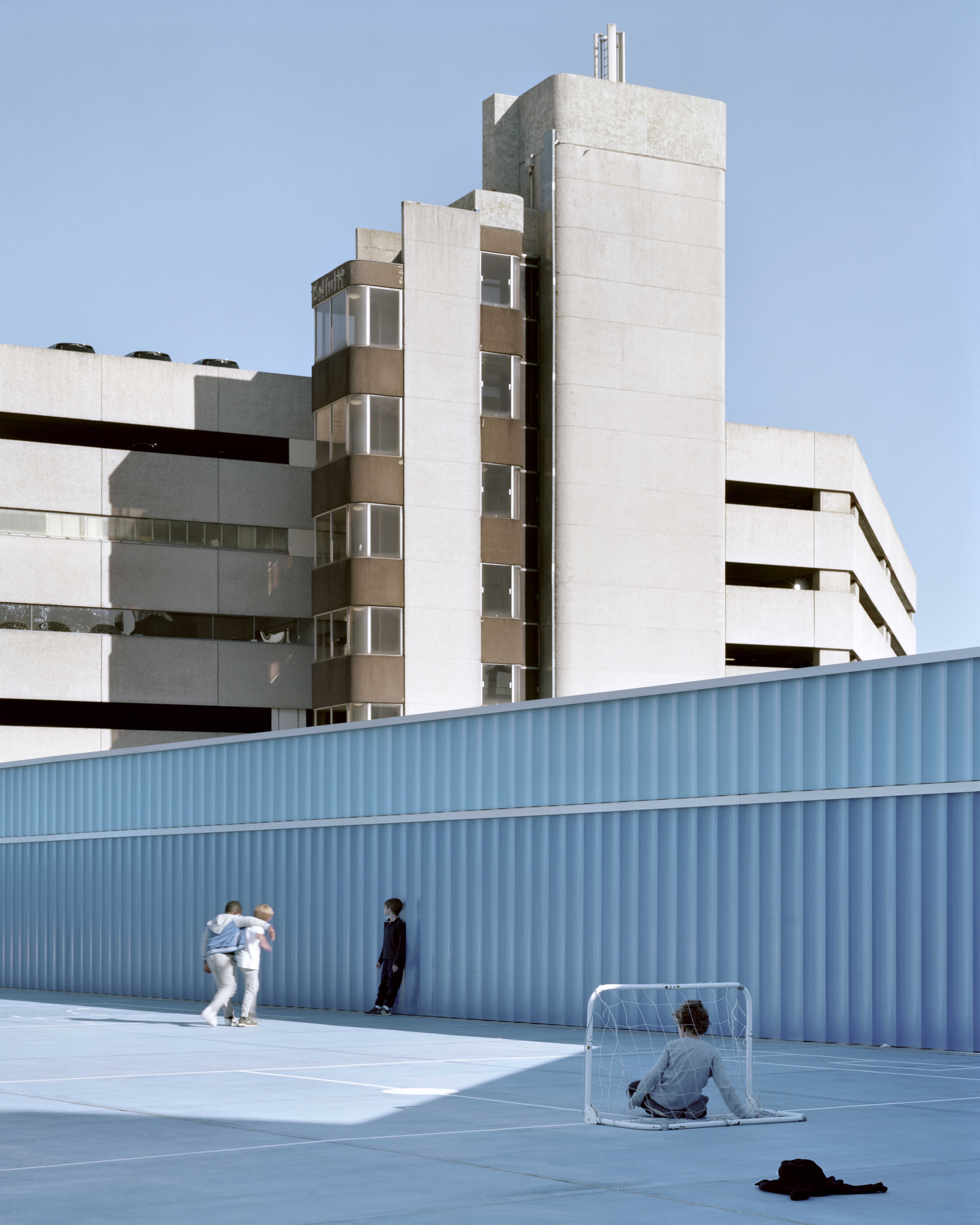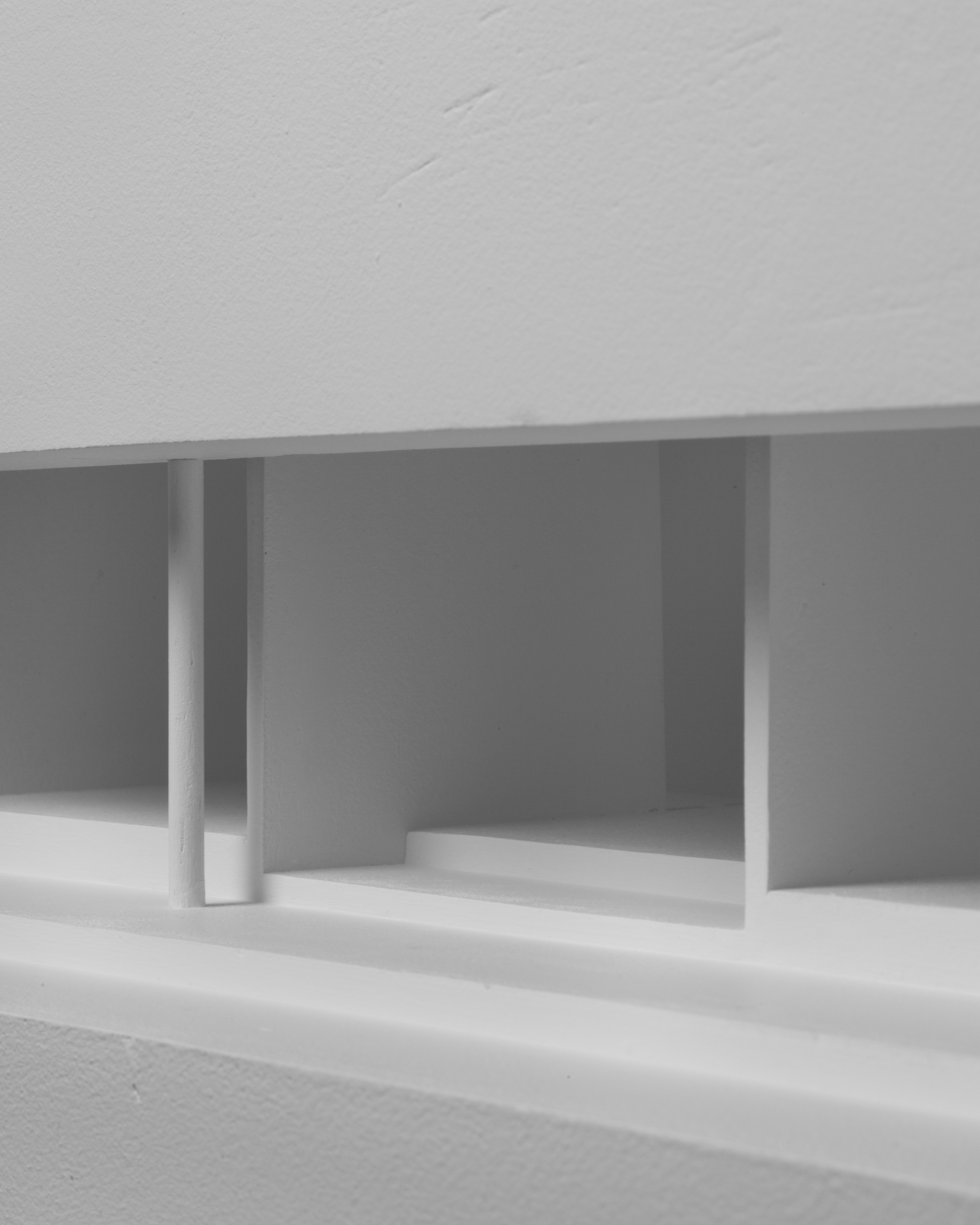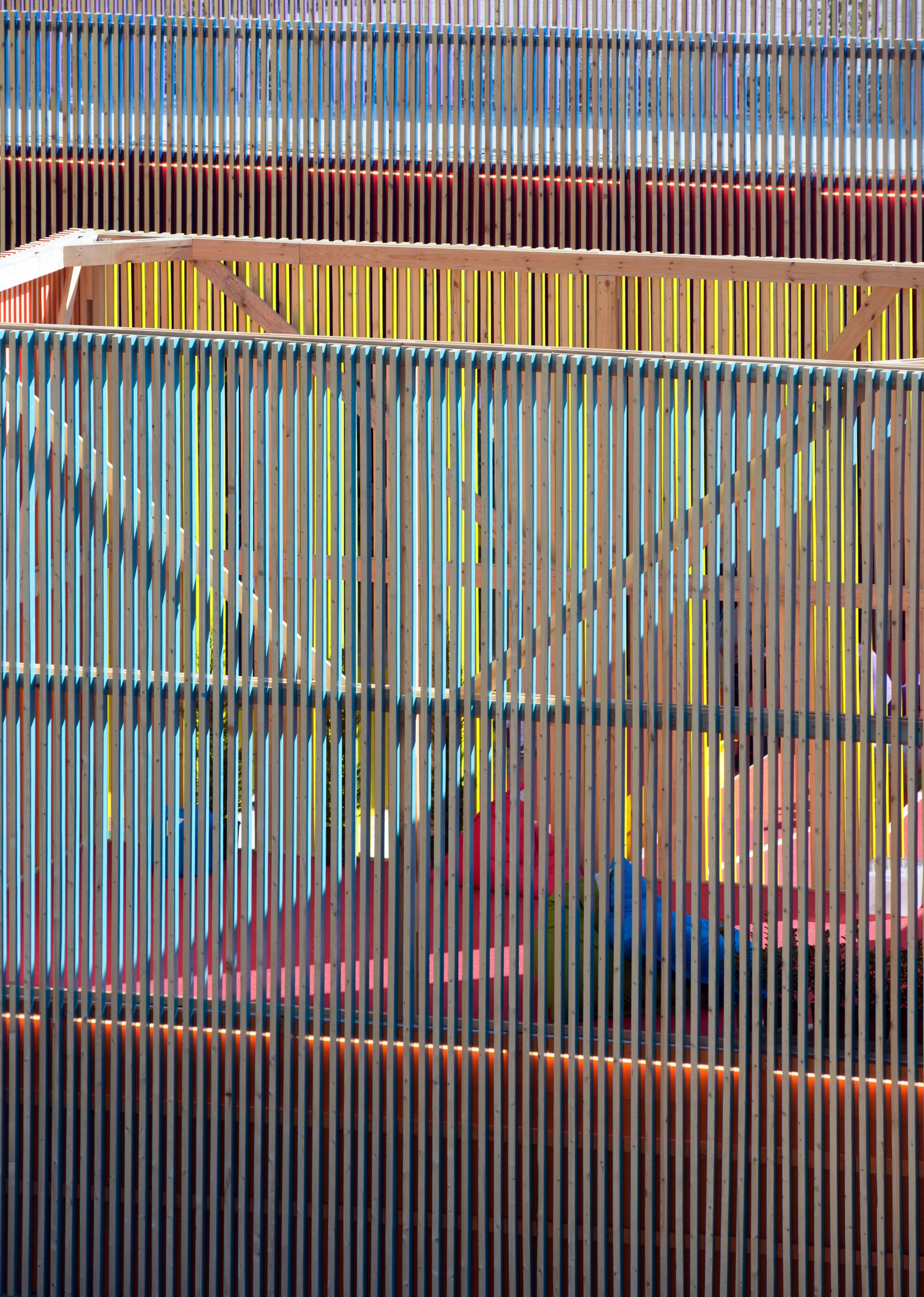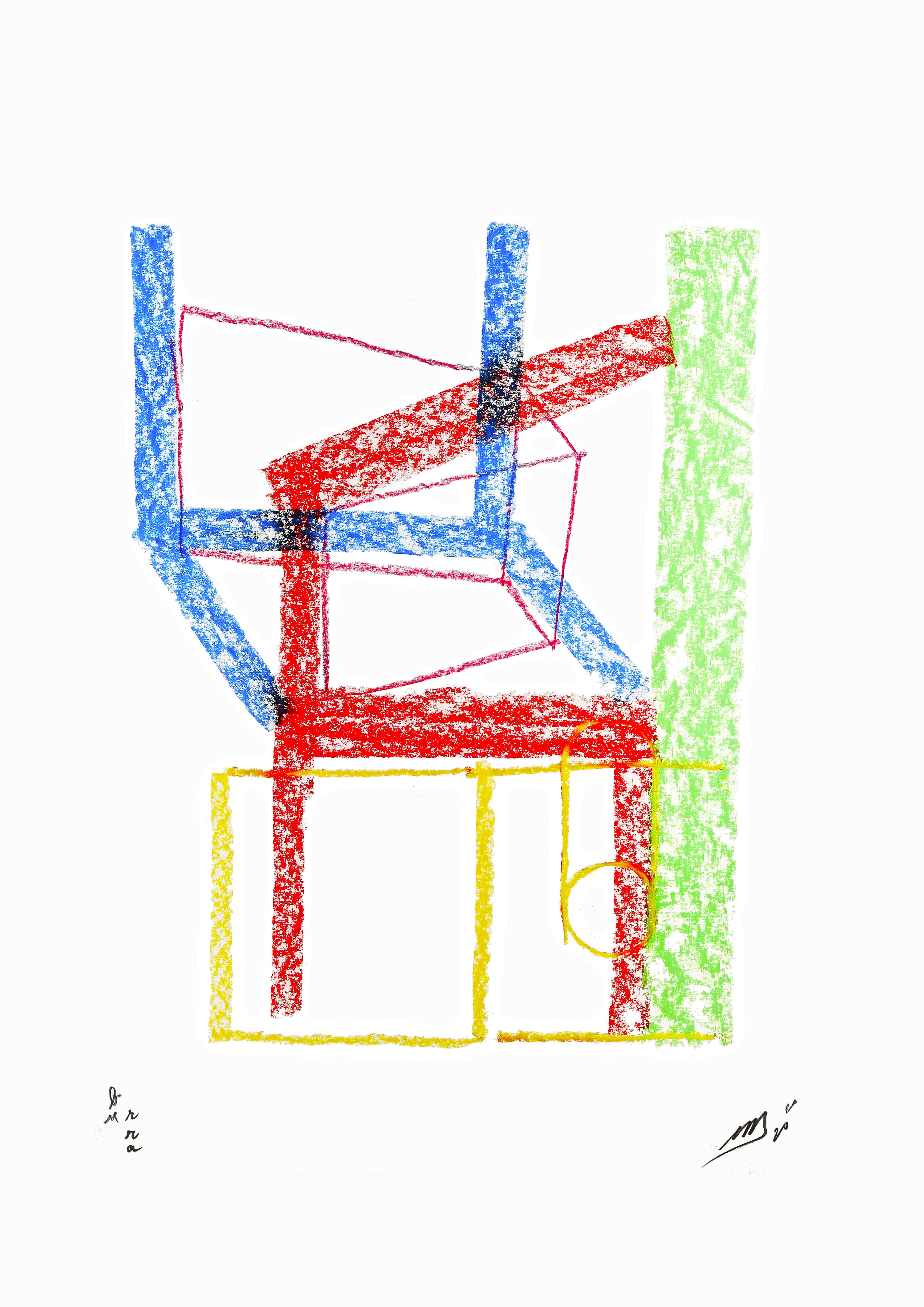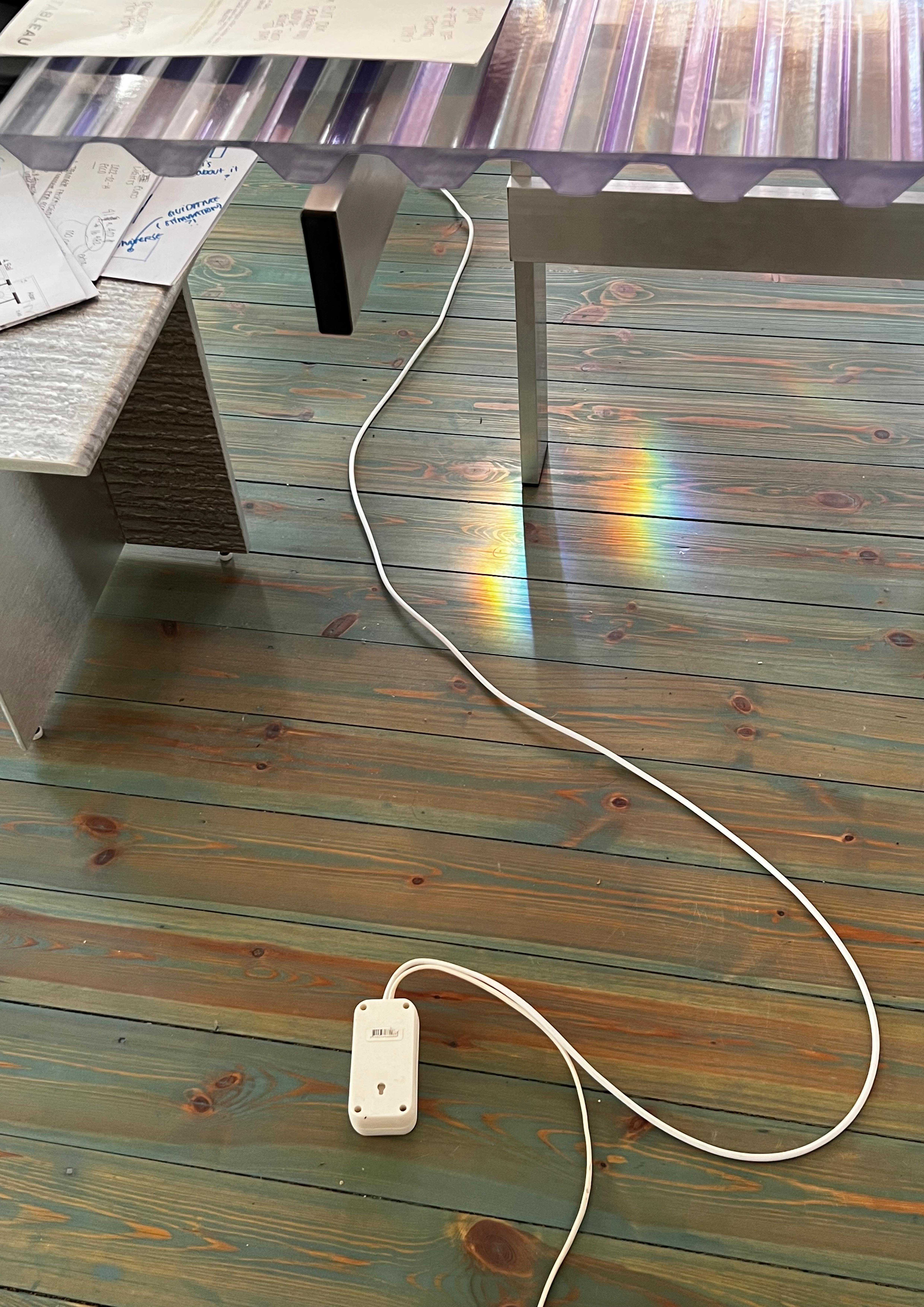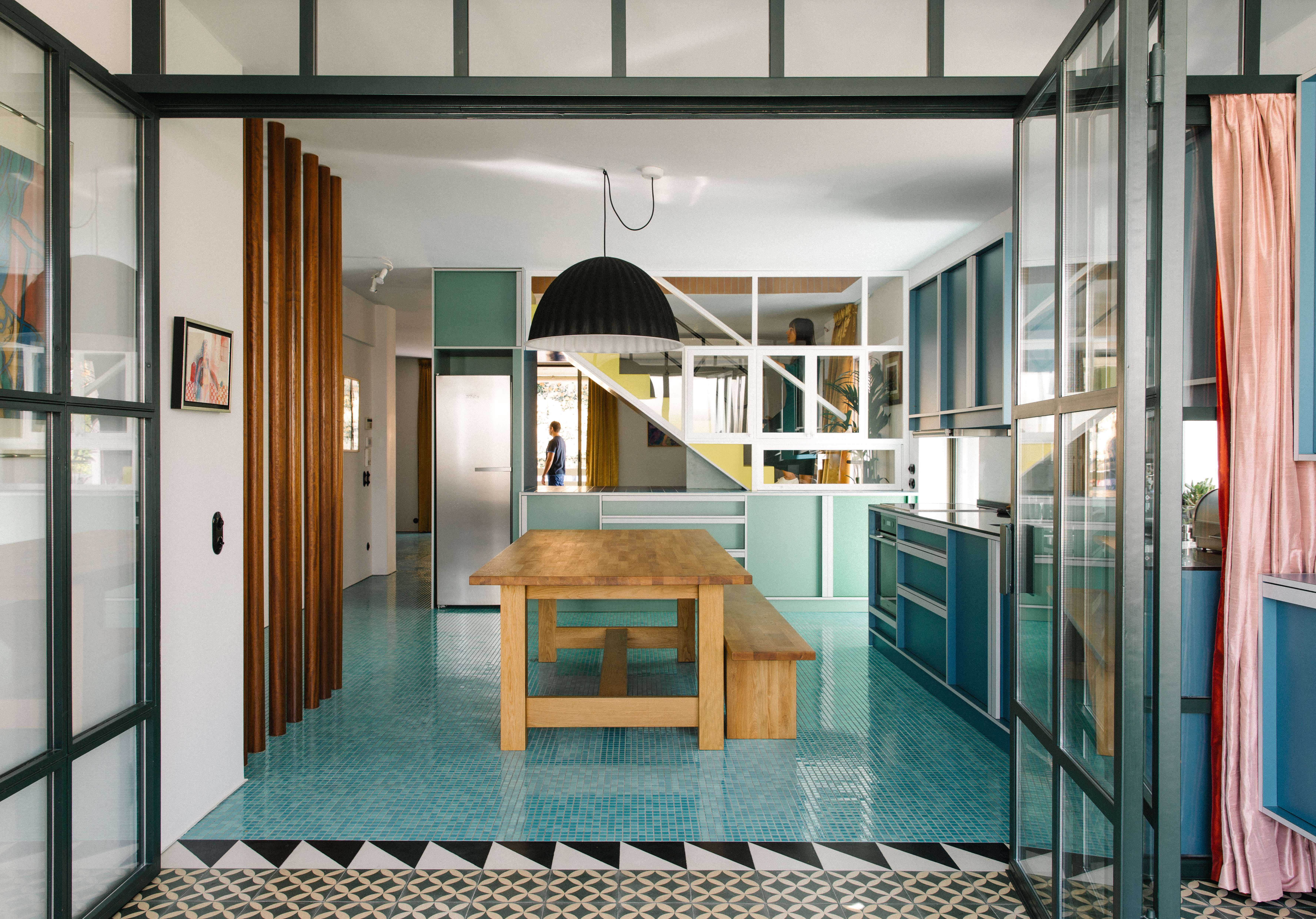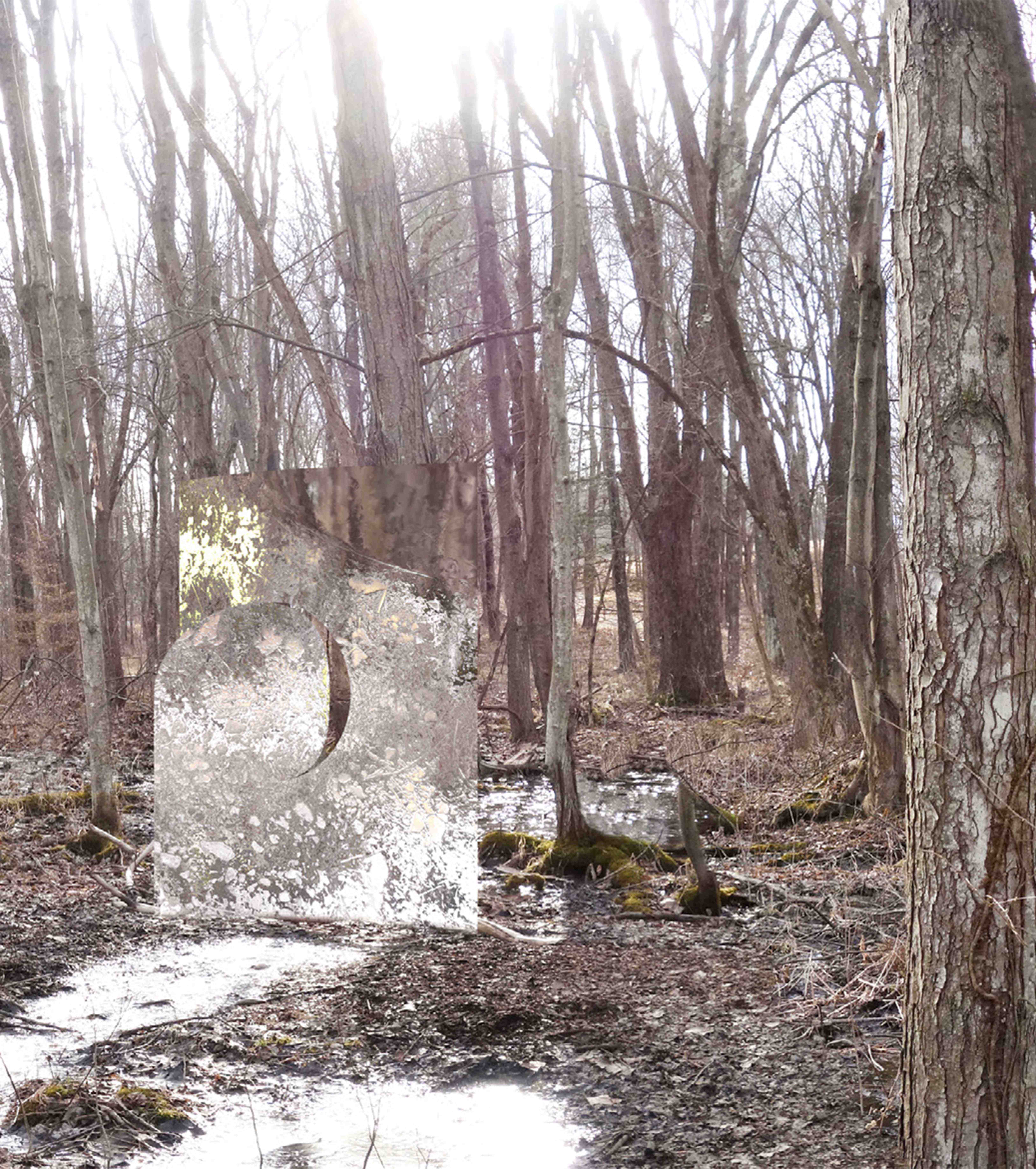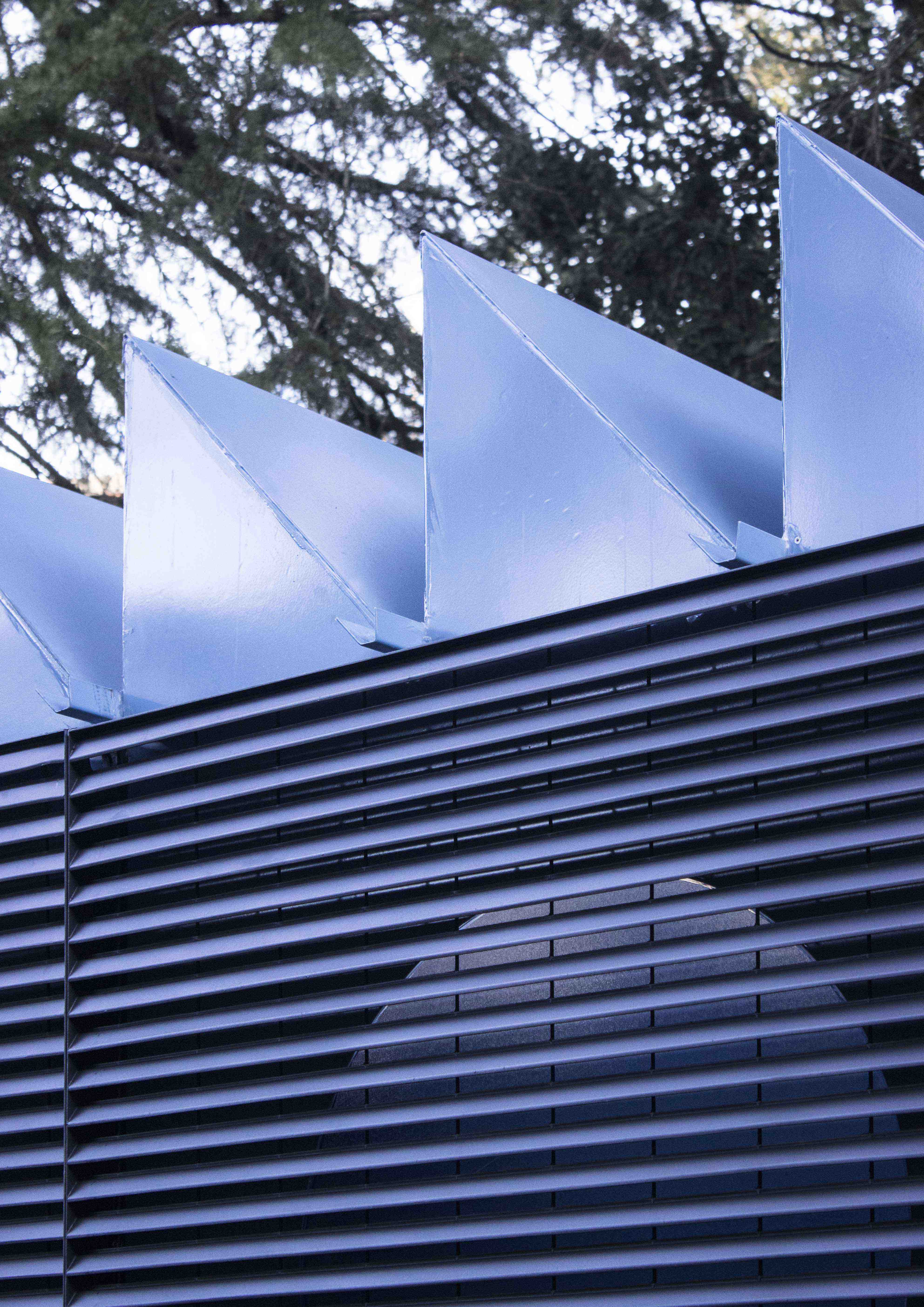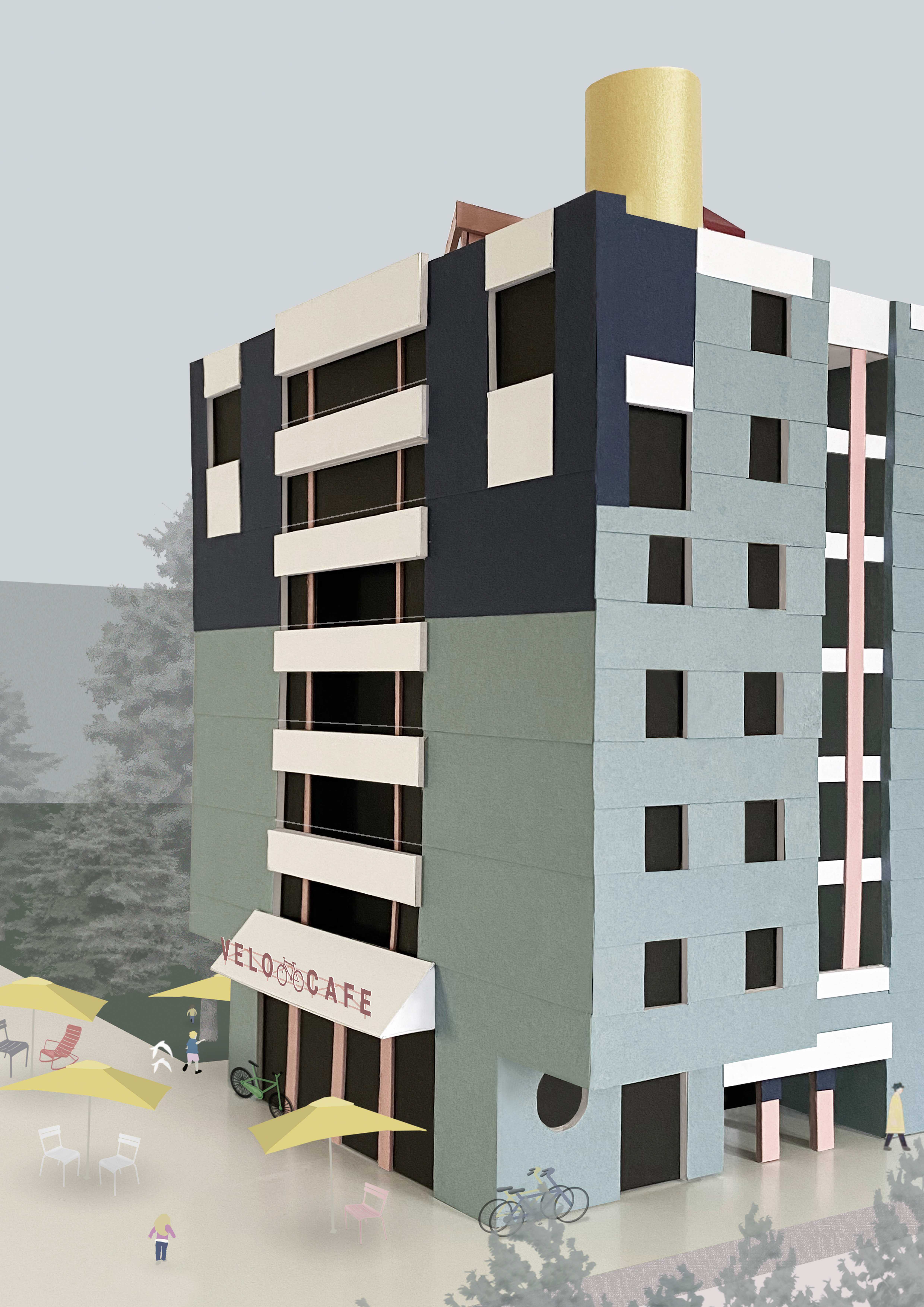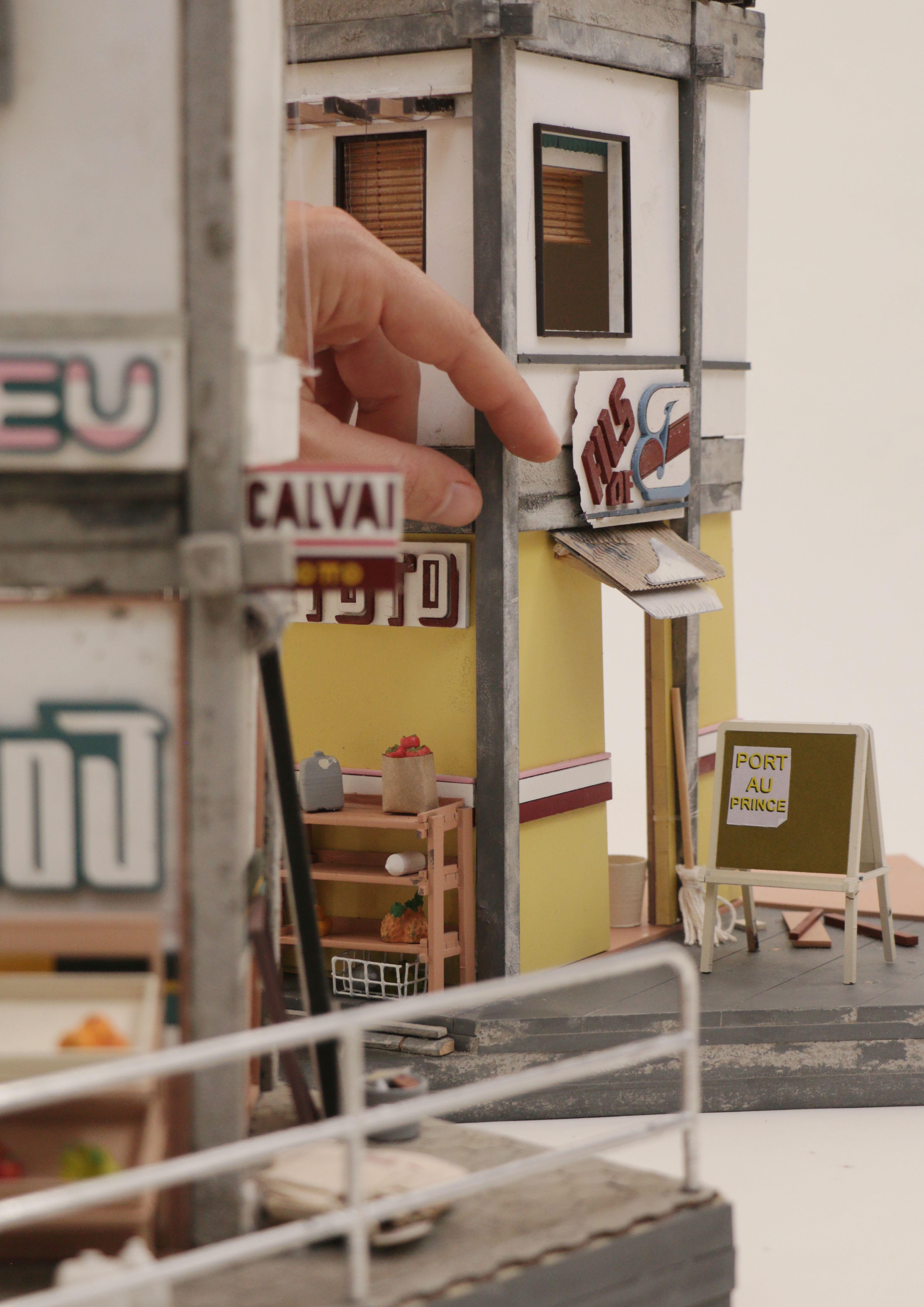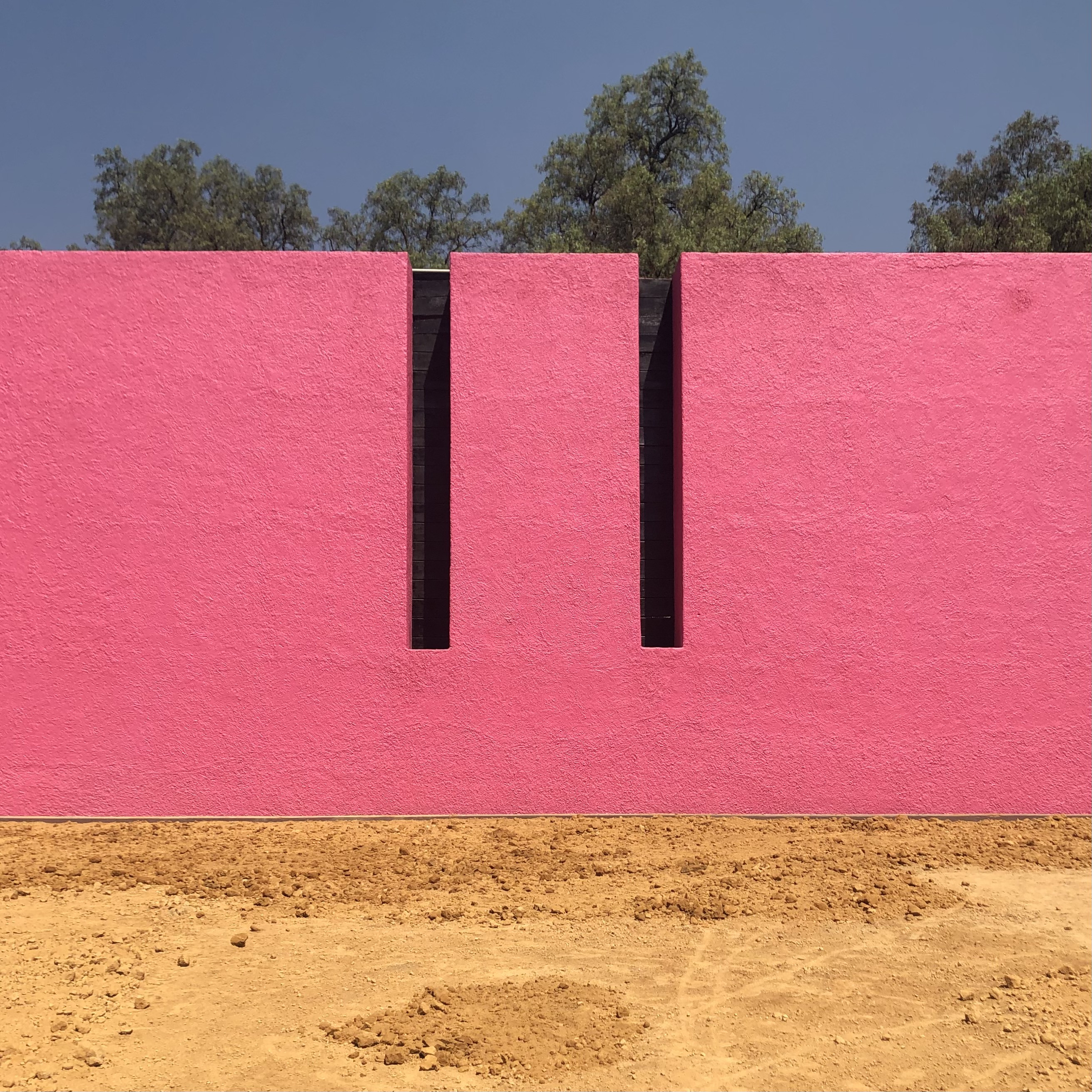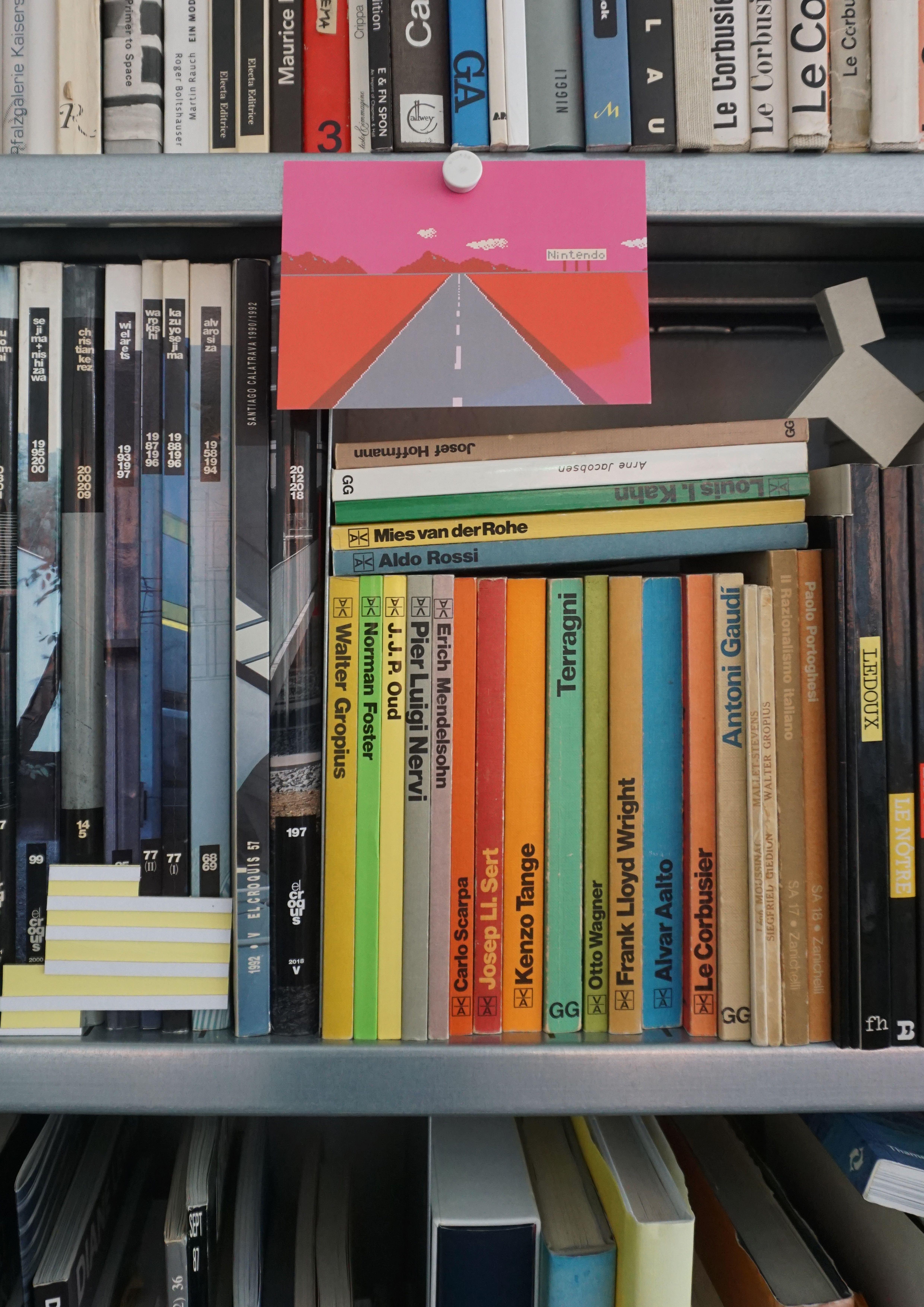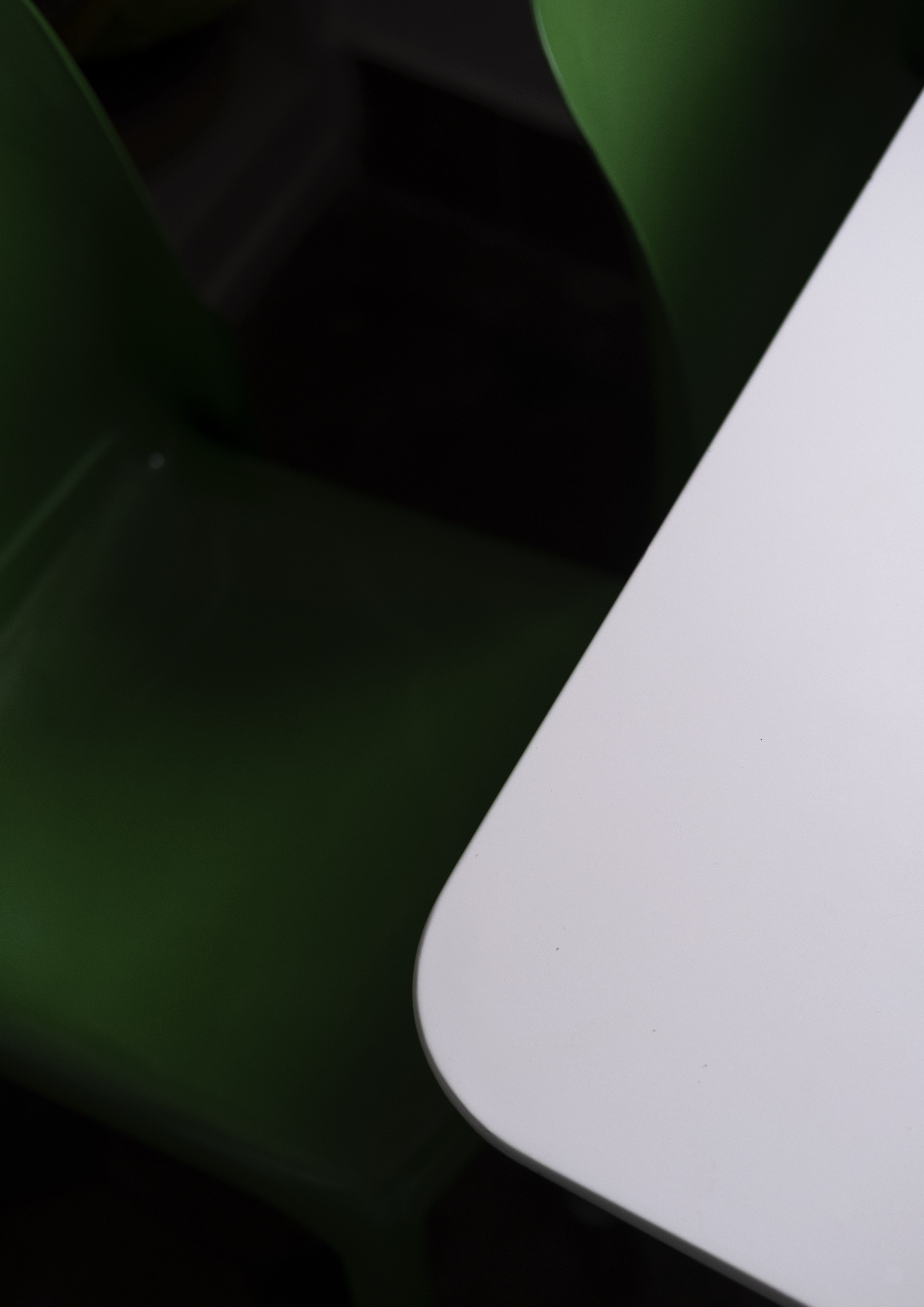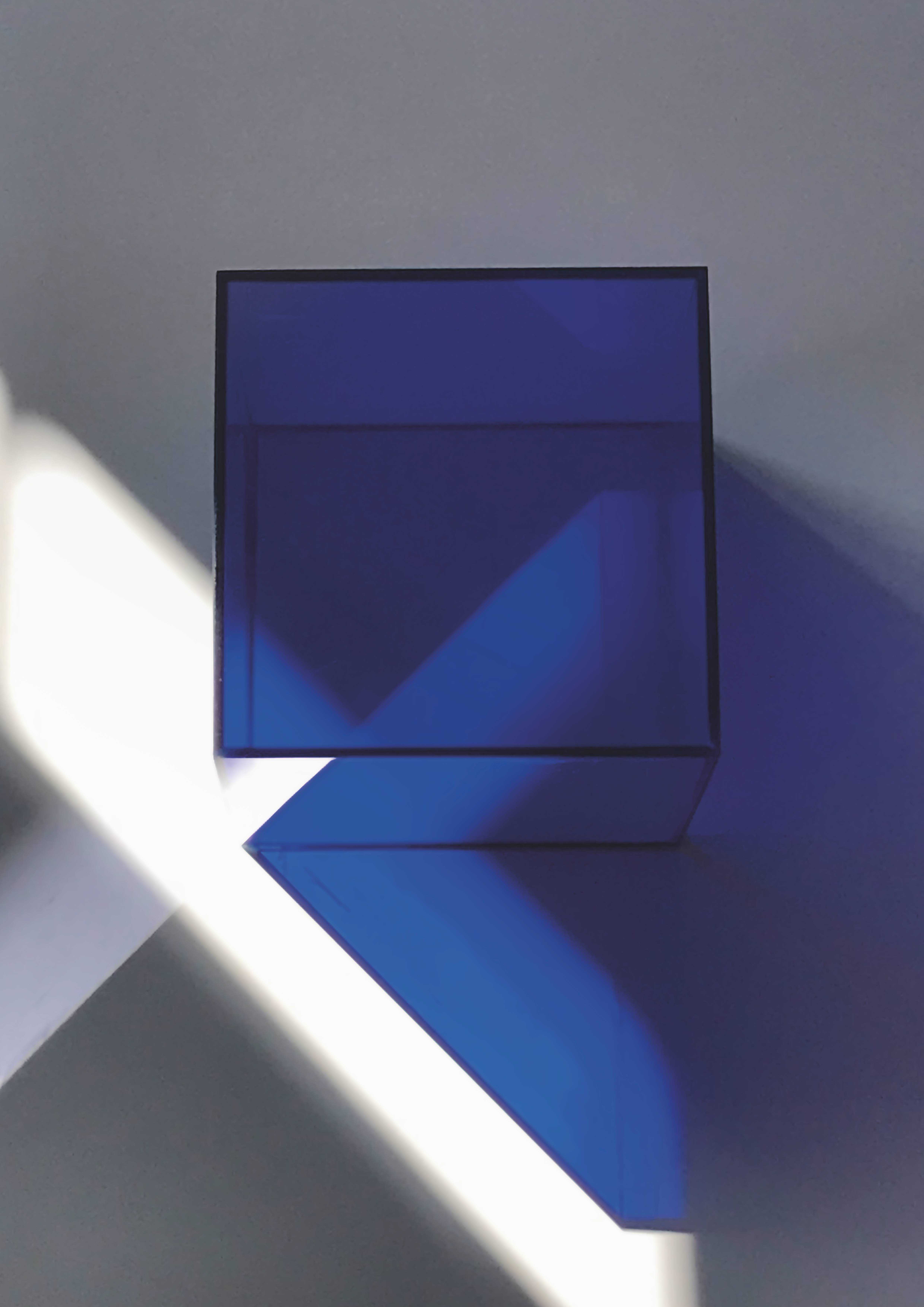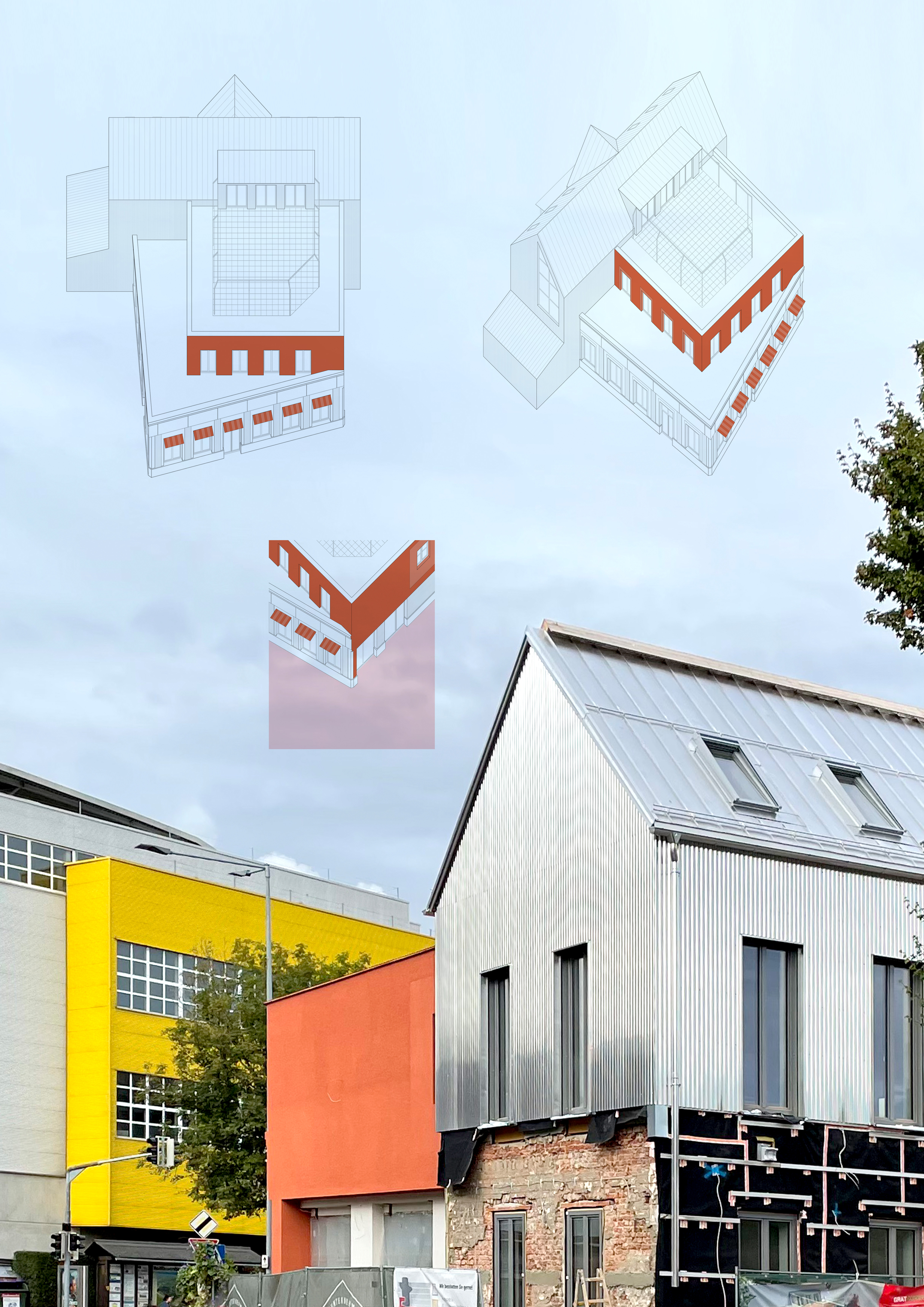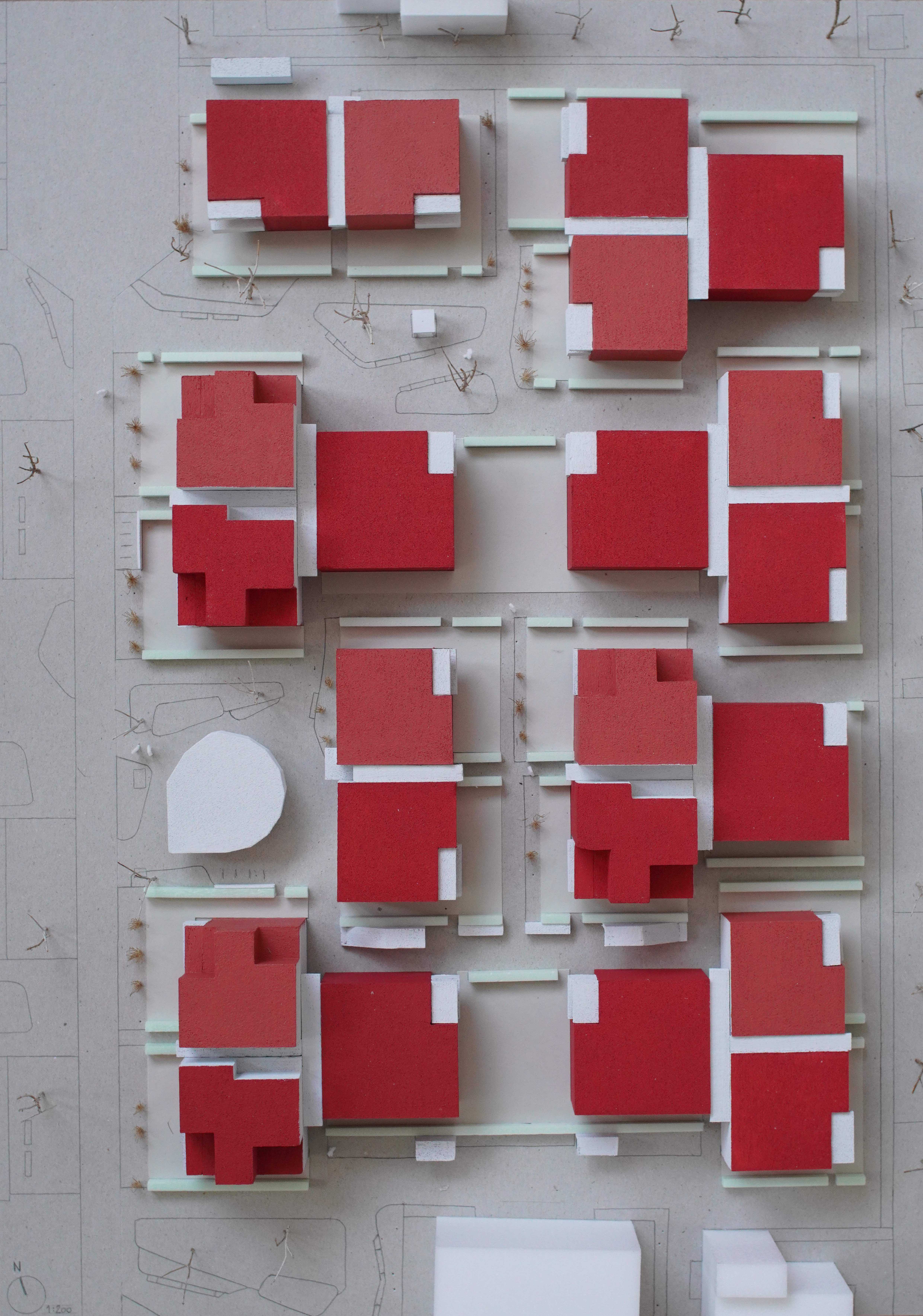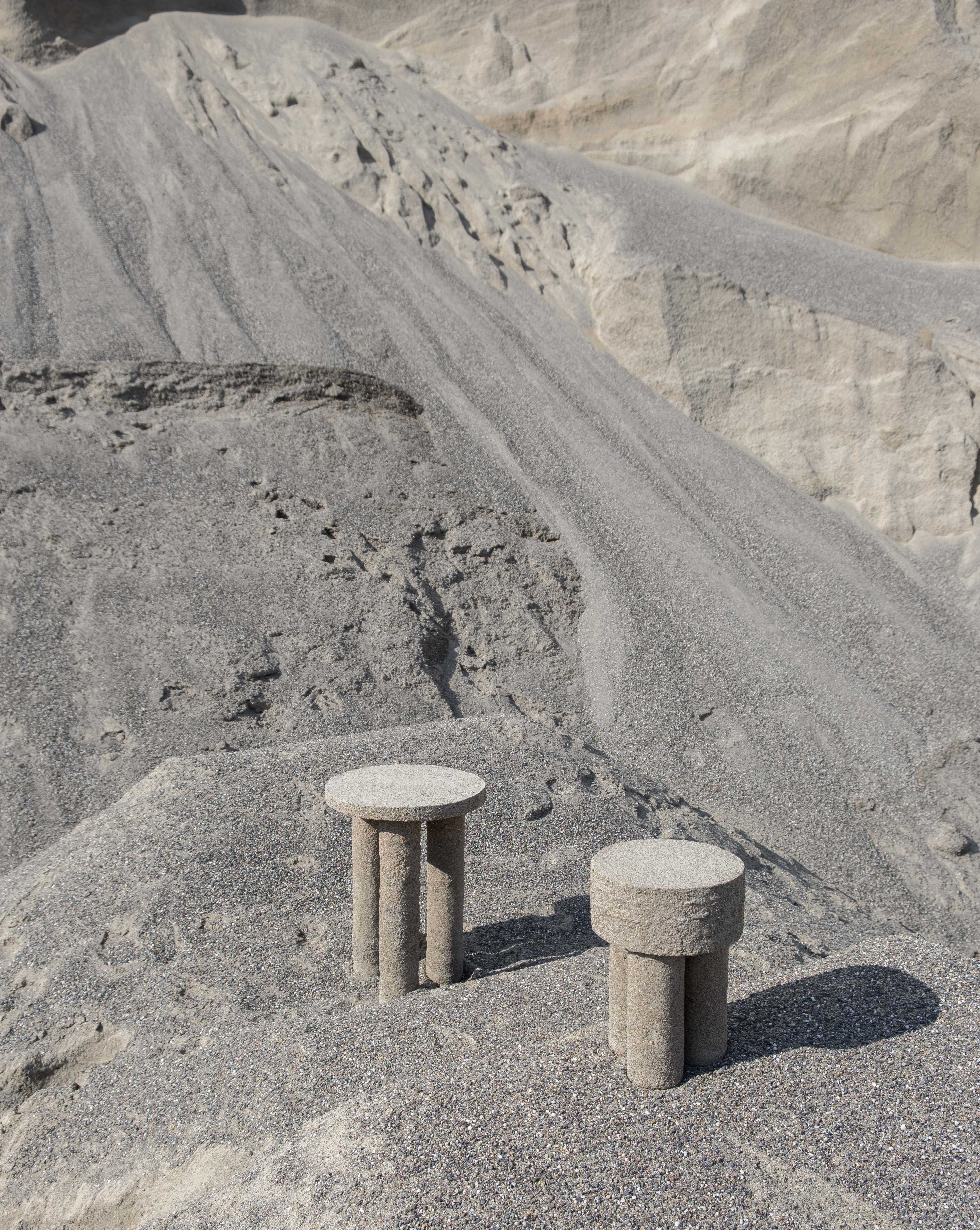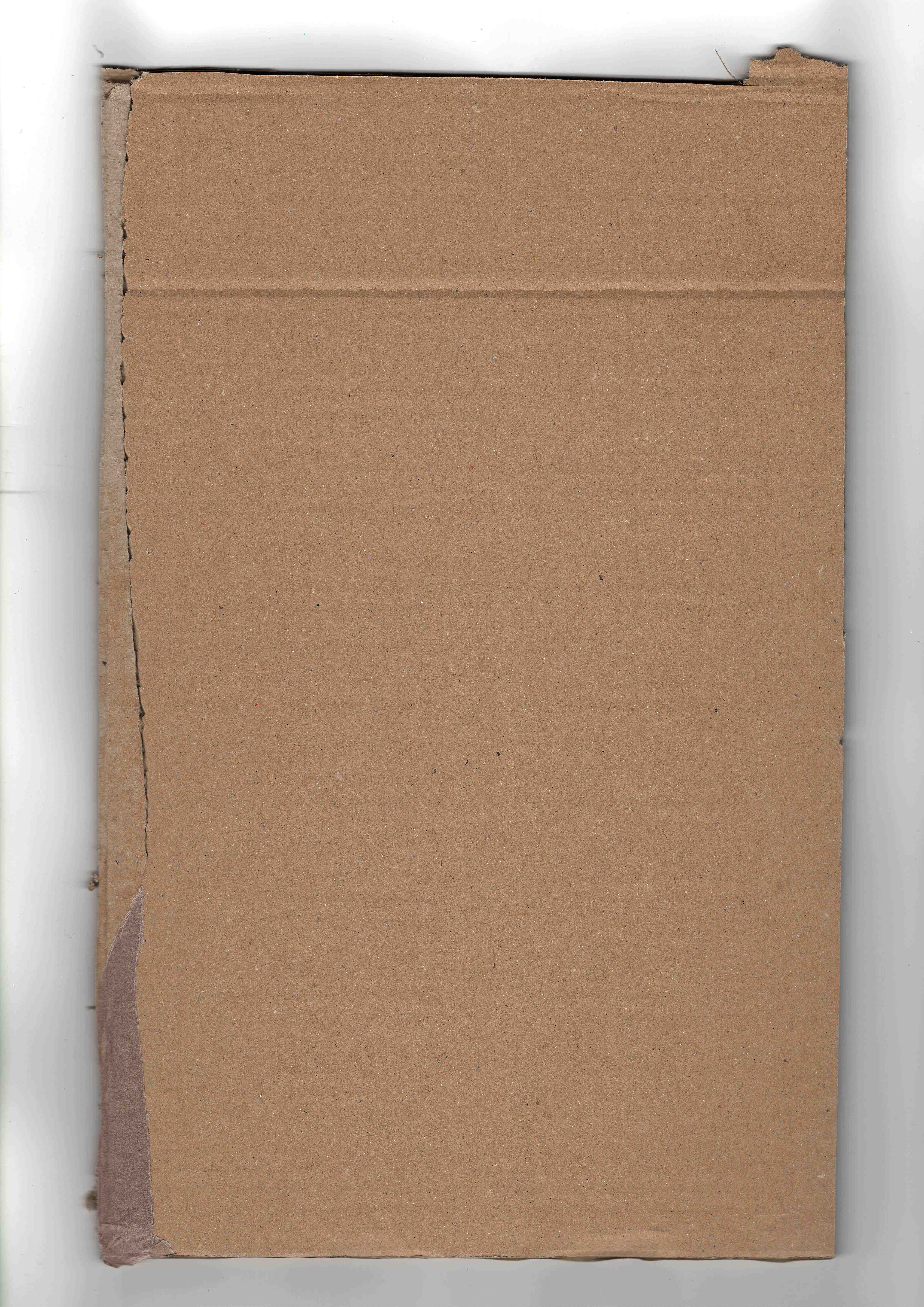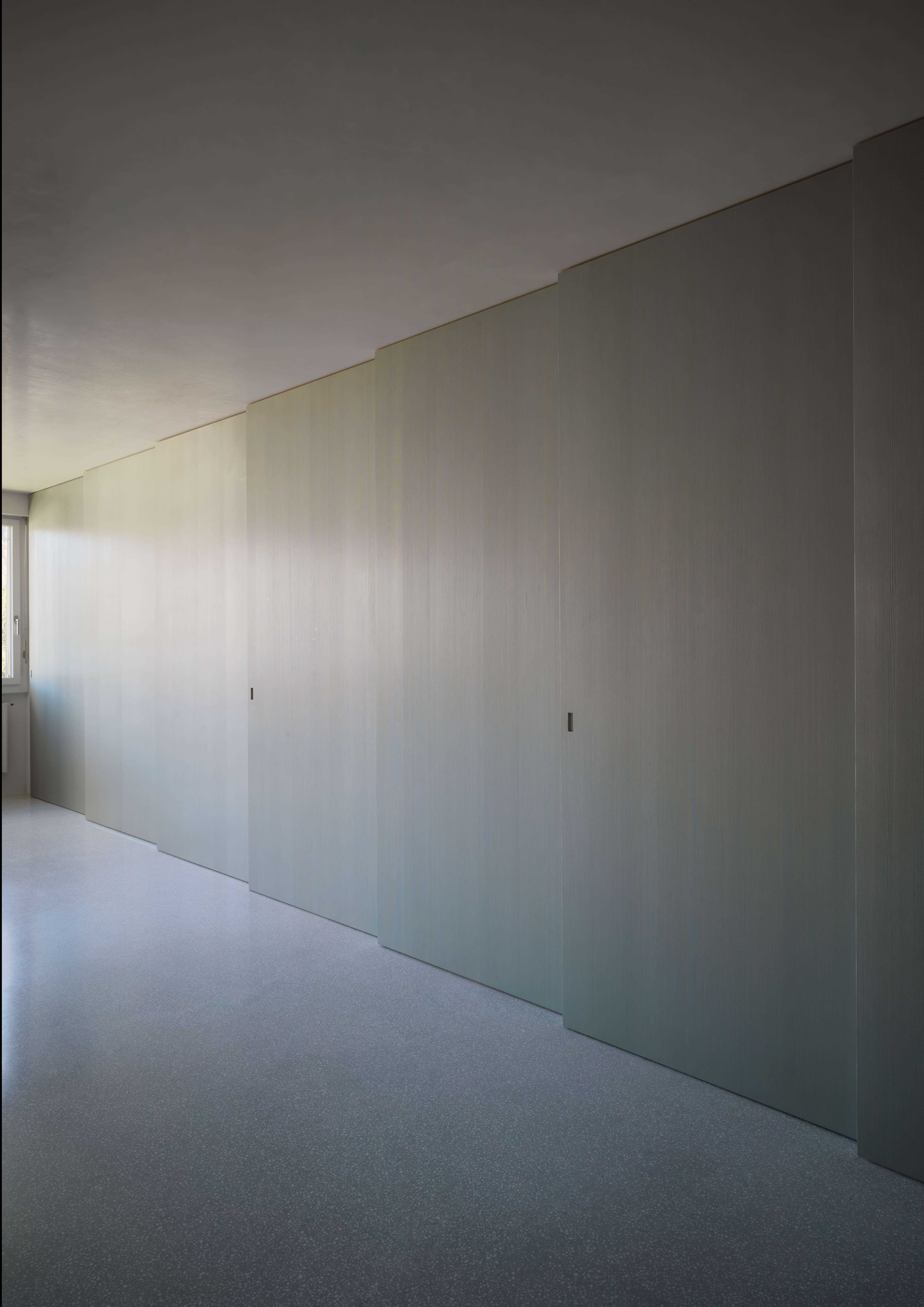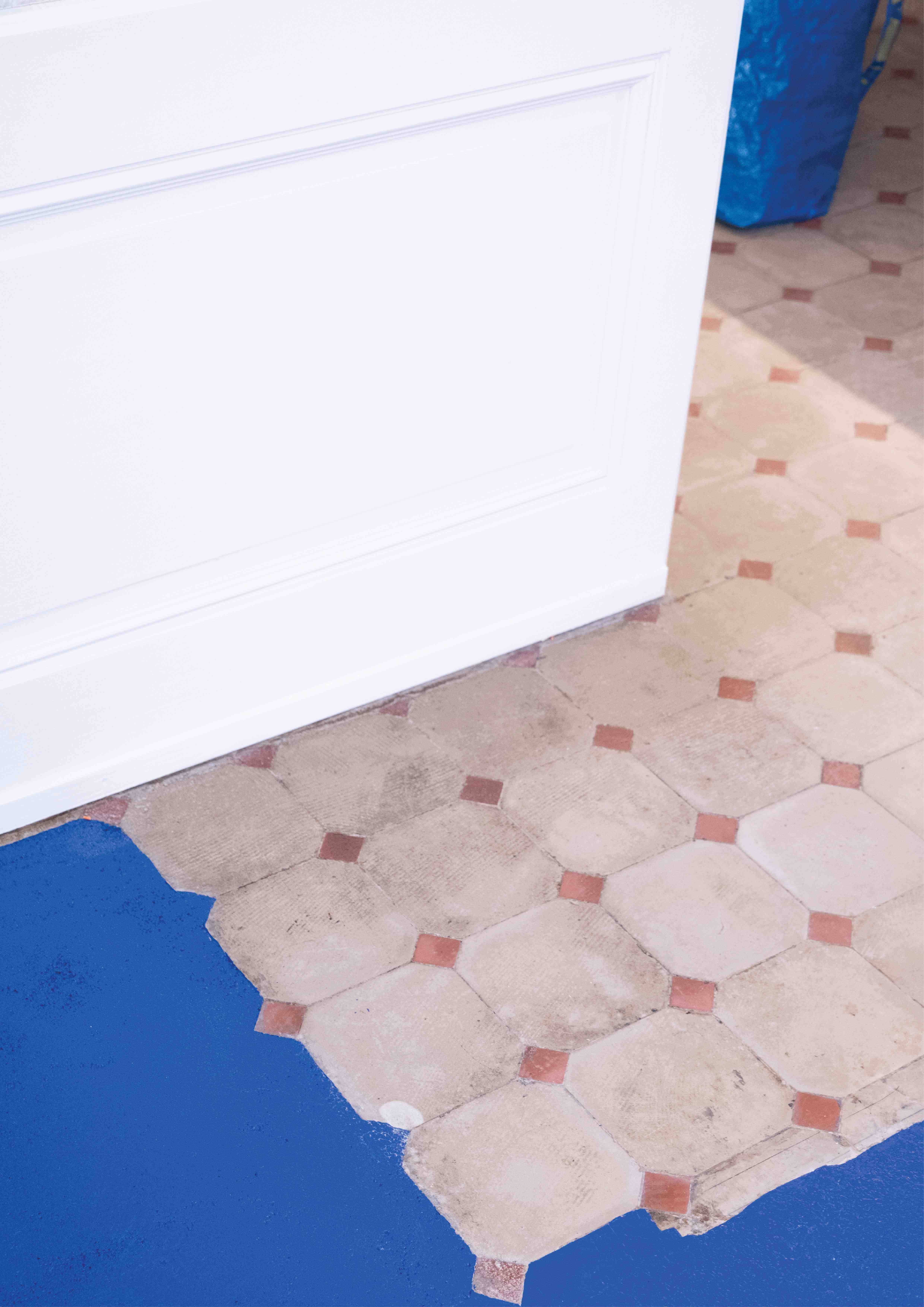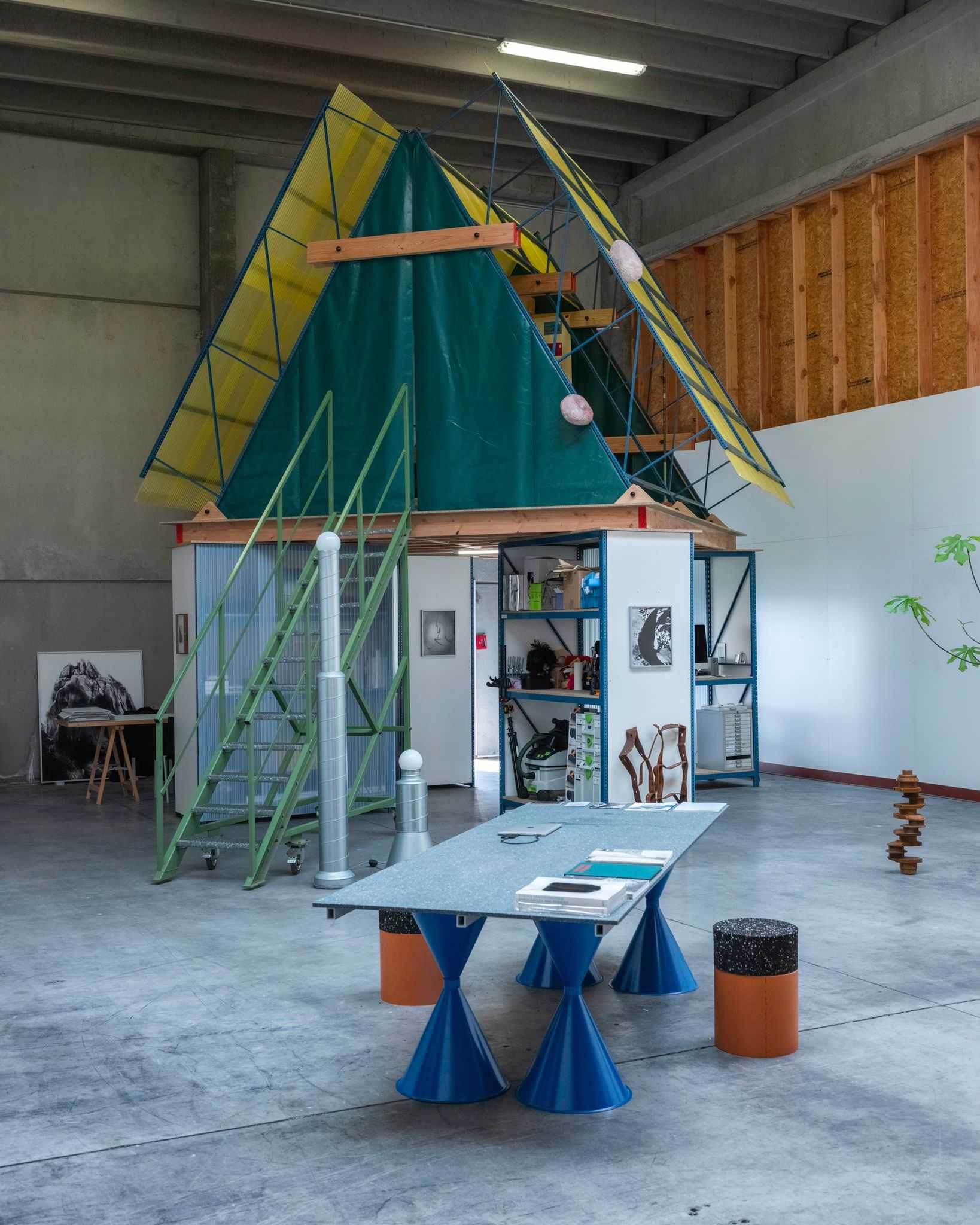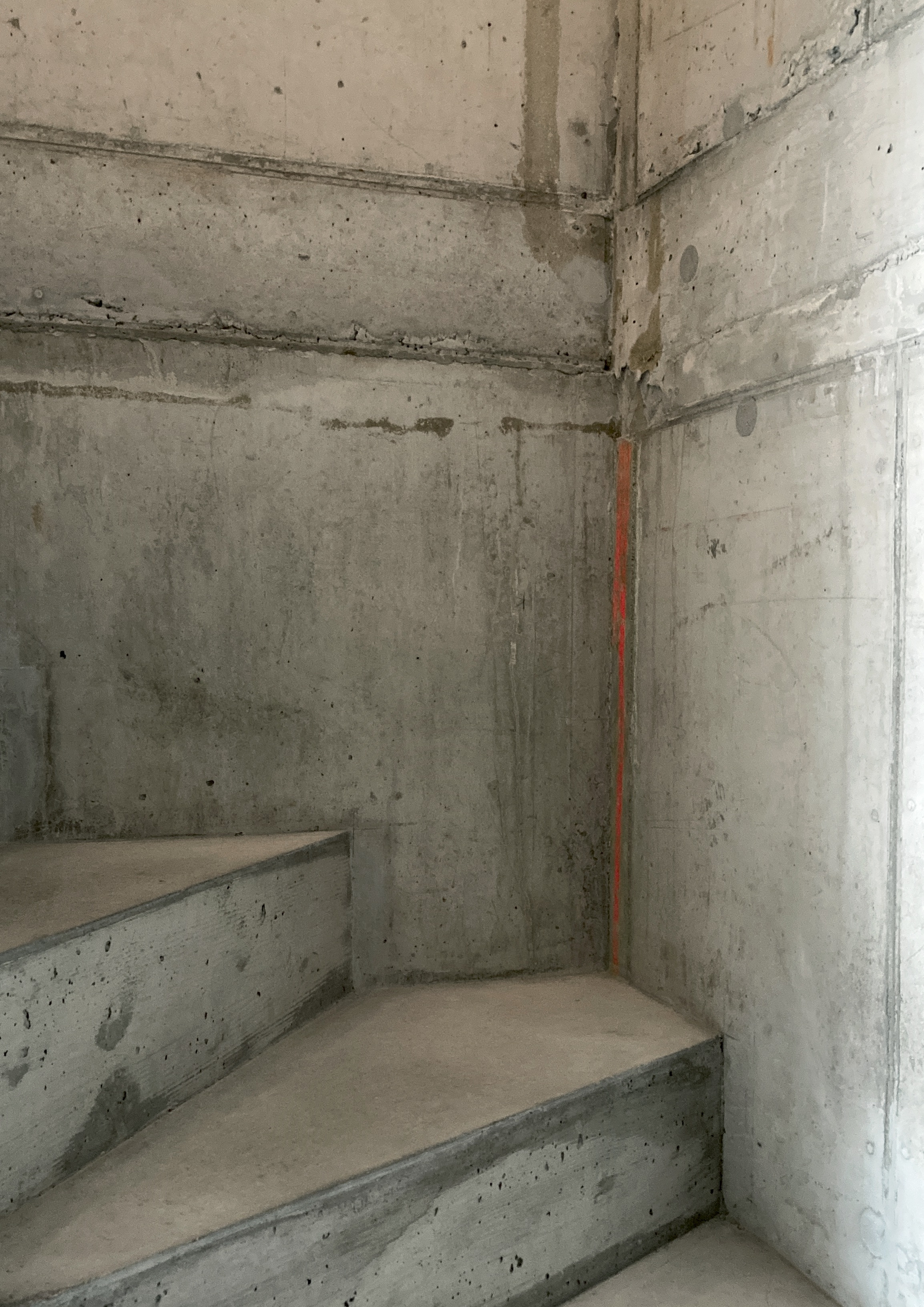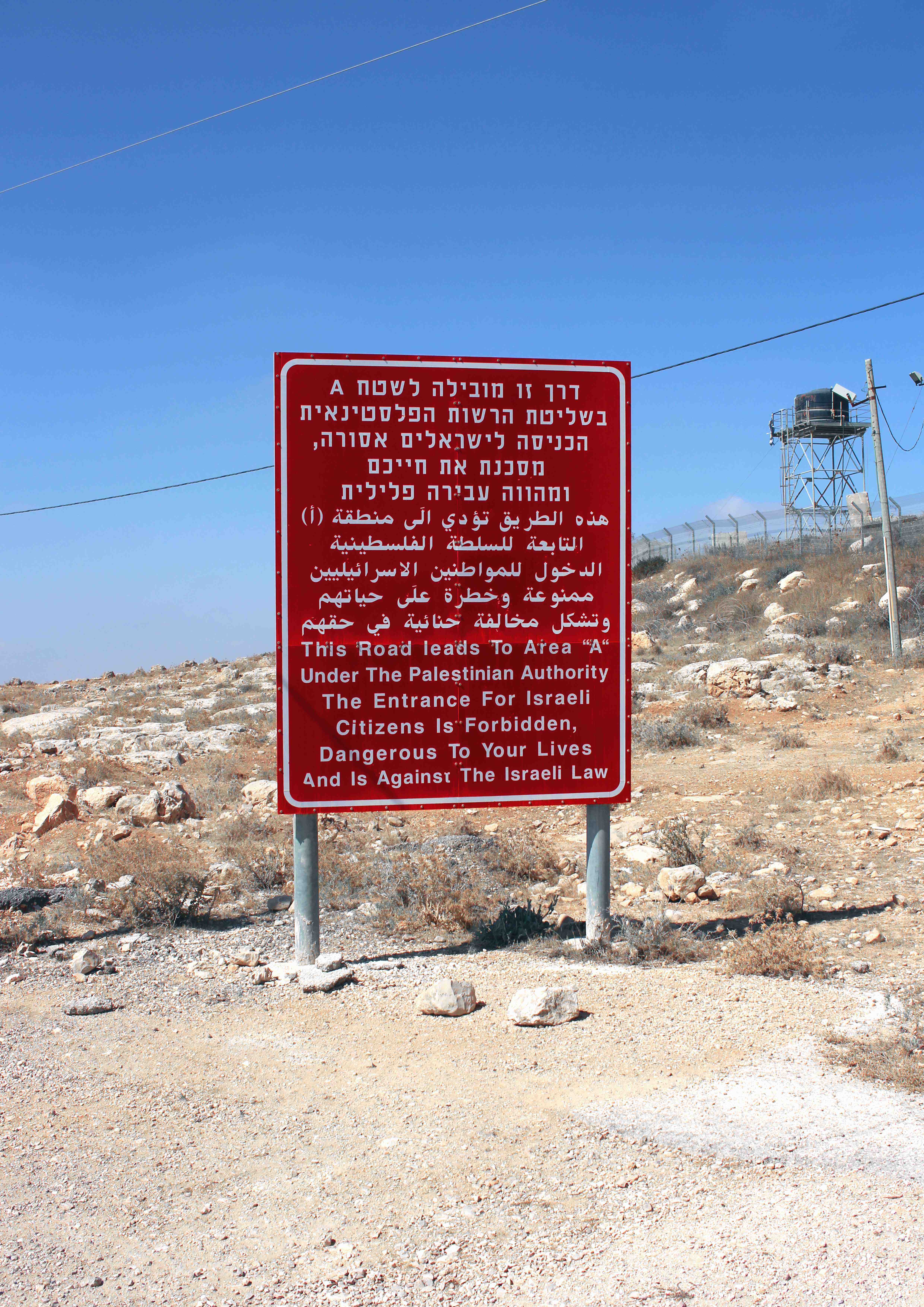 Visit
Entry of the exhibition for free.
Address

Forum Stadtpark
Stadtpark 1, 8010 Graz
Opening times

12 Jan – 28 Jan 2023
Tue–Sat: 14:00–18:00